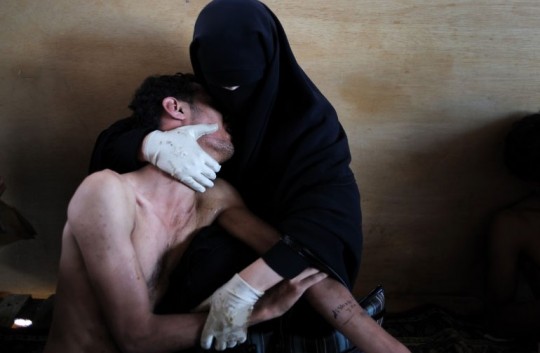 World Press Photo of the Year 2011, Samuel Aranda
A woman holds her wounded son in her arms, inside a mosque used as a field hospital by demonstrators against the rule of President Ali Abdullah Saleh, during clashes in Sanaa, Yemen on 15 October 2011.
For over 55 years the World Press Photo contest has encouraged the highest standards in photojournalism.
Over the coming weeks we will look at some of the winners, selected from over 100 000 images. By including background information, technical details on every photo and photographer bios the site is well worth visiting for budding photojournalists and anyone interested in the power of photography as storyteller.
View the entire collection of winning images from the 55th World Press Photo Contest here.