Showcasing action projects, advocacy and community campaigns.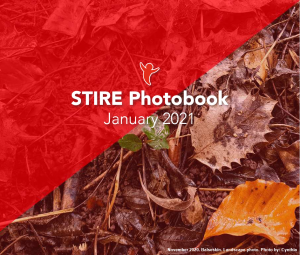 As part of IDEA's Annual Conference 2021, Maria Gonzalez, Development Perspectives, presenting their STIRE Project in order to  Showcase the initiatives and approaches addressing inequality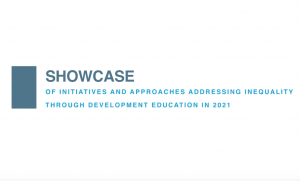 'How we are addressing inequality in our development education work? Mags Liddy presents a critical reflection tool for teachers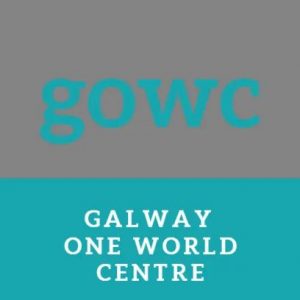 Vicky Donnelly of Galway One World Centre presenting their Rascal Children of Gaza Project as part of the Showcase of initiatives and approaches addressing inequality
Materials and guides for educators in formal and non-formal education, including primary, post primary, youth settings and community education.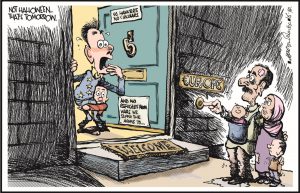 Political cartoons can contribute to one of education's core objectives – the building of critical thinking. Explore 6 activities for using cartoons by Colm Regan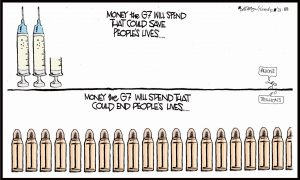 Political cartoons offer a visceral and critical space to question ideas, arguments and what we see in the world around us. Explore this cartoon by editorial cartoonist with the Irish Times, Martyn Turner, on the topic of Covid-19 vaccines and 'investments' by G7 countries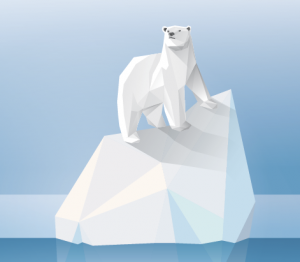 Is gluaiseacht é an ceartas aeráide a adhmhaíonn go bhfuil iarmhairtí sóisialta agus eacnamaíochta agus bagairt ar shláinte poiblí ag baint leis an athrú aeráide. Ní hamháin go bhfuil na hiarmhairtí seo ann, ach siad i bhfad níos measa sa chuid den domhan atá i mbéal forbartha. Níl an neamhionnanas seo ceart ná cóir. Mar sin, is gá le stráitéisí maolaithe agus oiriúnaithe fadtéarmacha.
Sorting facts from fiction on key human rights and international development issues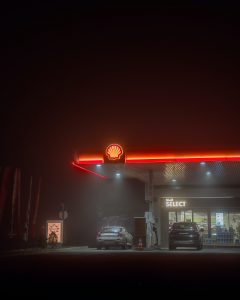 Shell, the global giant of energy and petrochemical industries claims that blue (or fossil) hydrogen produces little or no greenhouse gas emissions. Along with other companies and lobby groups, Shell is encouraging governments to sanction a huge increase in fossil hydrogen production. We checked the facts.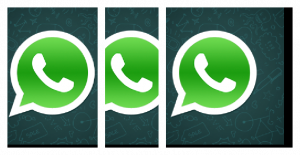 What's it like tackling rumours and myths on Whatsapp from Kenya to stop the spread of false information about Covid-19? Kenya editor of Africa Check, Alphonce Shiundu, gives an insider's account from the first year of the pandemic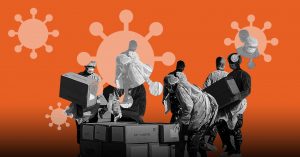 University of New South Wales researchers and lecturers Holly Seale, Ben Harris-Roxas, and Bridget Haire analyse a recent untruth regarding the Nuremberg Code that has spread online, and introduce the 'Truth Sandwich' method
Our background primers on the big issues.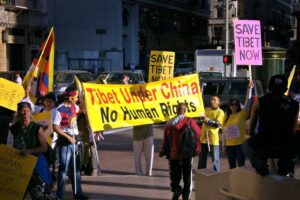 Navika Mehta presents a short guide to Tibet's history of occupation and resistance movements on the anniversary of China's annexation of Tibet in 1951.

A round-up of activities and the analytics report in 2021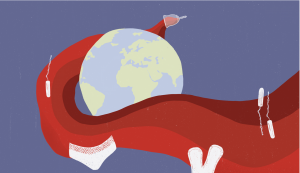 STAND and USI are demanding global menstruation justice now and are urging students across Ireland to take action. Around 26% of the global population are of reproductive age and more than 800 million people menstruate daily (UNICEF & Global Citizen). Women and menstruators around the world are facing significant barriers,
Debating Development Issues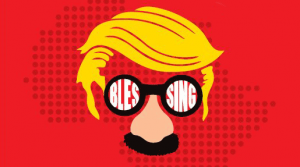 Considering the motion of the finals, that The Trump Presidency will be a blessing in disguise for Africa, the stage was well set for an evening of explosive energy, heated exchanges, facts (yes facts STILL matter)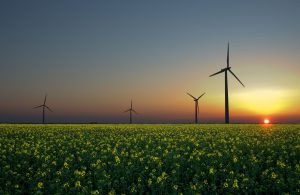 Currently, we are (over)dependent on fossil fuels to heat our homes, run our cars, power our offices, industry and manufacturing, and respond to our insatiable desire to power all of our electrical goods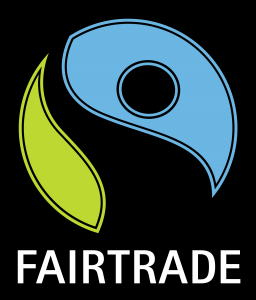 The modern fairtrade movement is now some 50 years old and has a significant history and track record reflected in current debates, arguments and criticisms.