The audit of development education resources produced in Ireland from 2000-2012 was included in the recent annual progress report from Irish Aid which reviewed Ireland's official overseas aid programme and MDGs progress in 2013, launched earlier this month (report in full here).
For those unfamiliar with the audit, we blogged about the major recommendations, which are worth checking out to seeing how they might relate to your education group or in planning considerations for resource producers.
Over 200 resources were identified as DE resources produced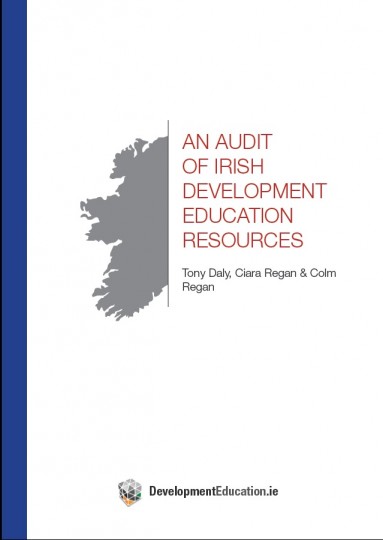 during the 12 year period. The audit covered all things from major trends in issues and topics covered in resource production (from child labour and the MDGs to global health and genocide) to the various education sectors that resources have been concentrated (primary education, secondary education, youth sector and community & adult education).
We've been quite busy since then working on a set of guidelines in conjunction with Dóchas and IDEA for producing DE resources. Following on from the national consultation on the draft guidelines earlier this year they will be published online and in print in September. Progress updates on the guidelines are available, for those interested.
In the meantime, catch the audit online at developmenteducation.ie/audit