It's been a busy year.
An extra 80 resources have filled the digital shelves of the resource library and many more are to follow over in 2015.
Out of the 41,804 resource library pages viewed by web users in 2014 three themes have cropped up more than once in the top 10 list: human development, water, and human rights.
The popularity of resources viewed are perhaps a good reflection of our times as educators engaged in the big development issues of the year – from the national and local water protests to health and human rights into the penultimate year of the Millennium Development Goals (MDGs) government compact winding down next year (and the Sustainable Development Goals initiative takes off).
As well as topical issues the resources cover a range of formal and nonformal education sectors (primary, post primary and youth clubs) and characteristics – videos, maps, lesson plans and research reports.
Here's the rundown for top 10 resources viewed in the resources library in 2014.
………………………………….

1. Human Development Report 2013: The Rise of the South – Human Progress in a Diverse World by United Nations Development Programme (UNDP) (2013).
2. What do we mean by Development? by Lalage Bown (2007). Development Education Centre (Birmingham) and 80:20 Educating and Acting for a Better World.
3. The Paper Bag Game by Christian Aid (2007)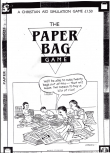 4. Life Stories – Exploring Identity with Young People by Johnny Sheehan (2004) by National Action against Racism and Discrimination (YARD) National Youth Council of Ireland (NYCI).
5. Peters Projection World Map by Arno Peters (2010) Trócaire.

6. Me You Everyone: rights and responsibilities: Human Rights Education in the Primary School by Shelia McCarron Owen McCarthy Rosaleen O'Reilly and Jacquie Reid (2006) Amnesty International.
7. Make Every Drop Count: Lent 2014 education resource packs by Development Education Team (2014) Trócaire.
8. Water Splash: an early years education pack about water by Pam Hand (2005) WaterAid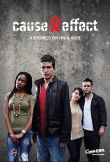 9. Cause & Effect: 4 stories on HIV & AIDS by Jessica Mauer (2012) Concern Worldwide.
10. A Human Rights Perspective on Development by Omar Grech (2006) 80:20 Educating and Acting for a Better World.