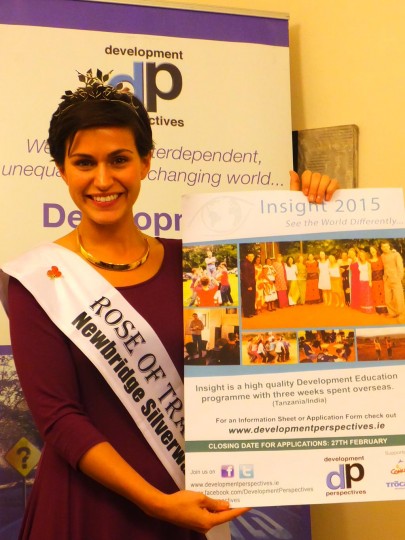 Insight 2015 is an 8 month part time development education programme aimed at adults centred on a non-formal experiential learning journey, which involves spending three weeks in Tanzania or India.
The entire process is underpinned by experiential learning.
In this approach, both action and reflection are key components. Structured reflection (individual and group) plays an important role. This approach values the experience of the participants and is a learner-centred approach supported by export facilitators.
As well as the overseas phase, the journey encompasses a pre-departure phase (3 weekends from early April – early June) and a public engagement phase (3 weekends from late August – late October)
Insight 2015 journey phasesThe pre-departure phase is when the participants first meet the facilitators and each other. This phase centres around an introduction to development including debates and discussion around the many issues related to development. There are also team building games, exploring group dynamics and planning of the overseas phase.The second phase is the overseas phase where participants spend 3 weeks overseas learning about development in the context of another country. Participants investigate the similarities and differences of the issues faced by their community in relation to the community they stay in while overseas.The public engagement phase provides participants with an opportunity to reflect on the previous phases and to start thinking about how they can use their experience to engage with groups and make positive contributions to their communities. There are also workshops on development and guest facilitators/speakers (e.g. 2014 – Fr. Peter McVerry, Tom Maher and Idan Mair).
Development Perspectives (DP), the Drogheda based non-governmental organisation operating the Insight scheme, has 42 places on offer on three editions of their programme (14 per edition).  Each addition will be working with experienced facilitators and leaders from Ireland, Tanzania, India and Italy.
Why not join the Rose of Tralee, Maria Walsh (the Insight 2015 ambassador) on this life changing experience on Insight 2015!
Closing date for applications is 27th Feb 2015
Further info www.developmentperspectives.ie