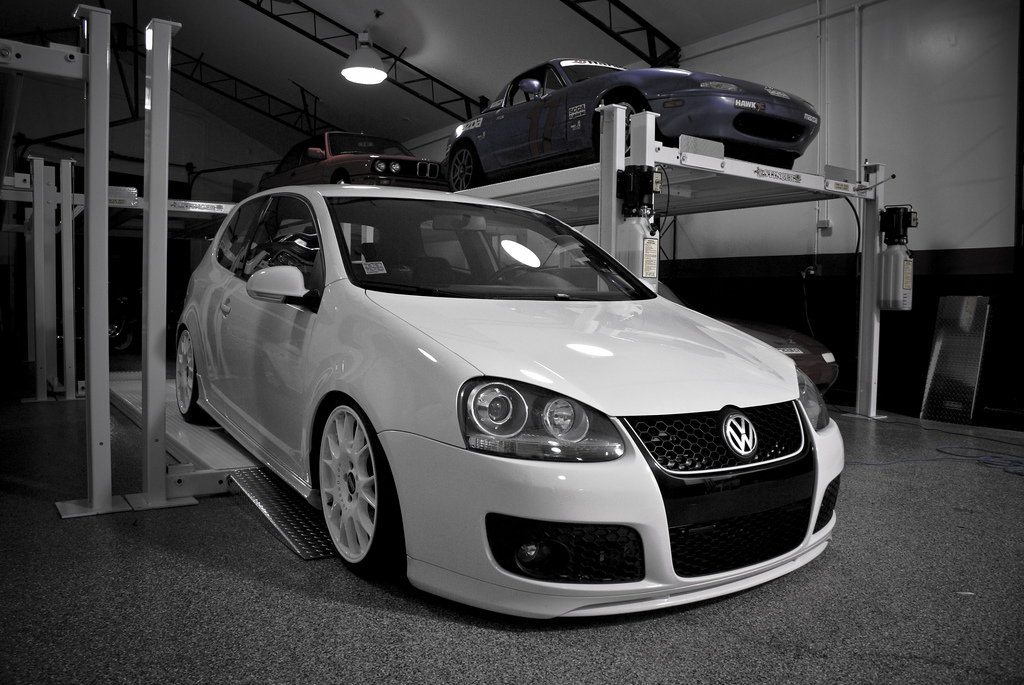 Ah yes, this blog fell (unfortunately) onto my lap.
Growing up as a child we had a Jetta, a Golf, a Polo and of course a Beetle. These cars were among the most reliable vehicles on the road. 'They last forever,' is what the most serious mechanic would chant.
I have dreamt of owning my own Type 2 camper van one day. They say that visualisations are the key to manifestation (in the popularly Mindfulness lingo), so I have die cast replicas, tea towels with camper van prints (I really do), mugs, pens, pencils, even my mouse pad is filled with them. Yep, I'm (was?) a huge Volkswagen fan.

I own, and love, my Tiguan. The decision to buy it was based on the reliability of the brand and reliable information regarding environmental implications. I spent hours poring over car reviews on-line, in car mags, sought the advice of car mechanics – all agreed that the brand, would 'last forever.' It had to be diesel – it's "cleaner" and "safer." Blah, blah.
Now, I'm angry. I spent a lot of money on a car that would last me 'forever' (one seems to think that way past 'middle age').
We are now, in 2015, approaching COP 21. The first was held in 1995, ironically in Berlin, Germany. The famous Kyoto Protocol was 2 years later. Most of the industrialised countries at that time (minus the US) agreed to legally binding reductions of greenhouse gas emissions of an average of 6-8 percent below the levels in 1990, between 2008-12.
Half of my life has been spent hearing about meetings about meetings of the highest levels, to talk about reducing greenhouse gas emissions. And here we are 21 years later with another greedy 'crisis' on our hands (2015 has enshrined the 'word' crisis into our everyday language).
Did someone forget to invite Volkswagen? Or could it be that perhaps Volkswagen were too busy getting their hands 'dirty' with developing appropriately indecent technology that would somehow cheat the environment into believing their hands were 'clean?'
So scandalous is our reaction to this revelation, that fossil fuel champion Leonardo di Caprio is even making a movie about it! (Incidentally, did you know that Leo's environmental foundation has donated US$30 million in supportive grants since 1998?!)
For those of you not up to speed on the "diesel dupe" scandal, here's a quick summary, courtesy of the BBC (or if interested see Green Car Reports for more info):
After a tip off from Michigan engineer Mr. John German(!), the US the Environmental Protection Agency that tests car exhaust emissions found that many of the VW cars sold in the country had a specially developed device that could detect when the engine was being tested.
Somehow, this device would adapt and alter the results accordingly.
Normally this was in a static controlled environment. But Mr. German took various vehicles off road to test.
VW were warned and had ample time to do something about it – 2 years of thinking and acting time.
However, VW were subsequently forced to admit that yes, their highly advanced technology – the "defeat device" (which took time and money to develop), could (and did) cheat the environment.
In the US, this resulted in emissions of nitrogen oxide pollutants up to 40 times permitted levels in diesel cars!!!?
Even if US levels are higher than anywhere else in the world – this seriously over impacts on permitted levels. This affected 482,000 cars in the US, which the US government has already ordered VW to recall.
Throughout the world the total number totted up to 11 million cars affected, and most of these are in Europe!
"We've totally screwed up," said VW America boss Michael Horn. Well that's an understatement Mike.
The financial damage to VW is obviously huge – one that no-one can yet put a figure to, and one that will roll over for many years to come. Not to mention the impact on car owners like myself. The Guardian has been following the story:
"The company could face a fine of up to $18bn (£11.6bn), criminal charges for its executives, and legal action from customers and shareholders. The US law firm Hagens Berman has already launched a class-action law suit on behalf of customers who bought the affected cars.

Billions of pounds have been wiped off the value of global carmakers amid growing concerns that emissions tests may have been rigged across the industry."
The insistence of car manufacturers and some governments in promoting diesel engines as better for the environment is a greater blot on our environmental landscape and a lessening of trust on institutions entrusted with their, one assumes, informed decision-making.
As of yesterday, the Volkswagen Group Ireland chief executive told an Oireachtas Transport Committee the car firm now estimates 115,917 vehicles in Ireland are affected across the Audi, Seat, Skoda and Volkswagen brands. As reported in The Irish Times, VW aren't driving away from this story anytime soon:
"Committee member Senator Paschal Mooney said Volkswagen should be ashamed of it actions and the deception. He said he found it astonishing when, in the last decade the whole issue of emissions was centre stage there was "some technician or group of technicians beavering away in Wolfsburg trying to defy the whole emissions issue. You should be ashamed of yourselves."
VW "hopes" to start recalling Irish cars in January 2016.
Perhaps I have misunderstood, but… has not the global environmental repercussions of our collective devastation of this planet, extended an invitation to us all regardless of race, class, geography or gender to respond?
I numb in trying to find the right words to express and communicate the urgency of our collective action on supporting our environment.
What will it take for us to stand up and take notice and to demand that those whom we look to, the professionals supposedly equipped with the knowledge, to base our 'informed' decisions on, will provide us with the honest tools to do so?
VW are now entering the electric car manufacturing industry in a bid to save face (and its profits), reputed to be a highly controversial and contested market for first place! Watch this space.