The results are in for the most shared and read blogs on developmenteducation.ie over the course of the last year. As expected, they present a wide snapshot of issues that interested and engaged readers.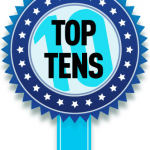 As the scale of multiple global challenges converge on presidential terms, conflict zones, the environment and humanitarian emergencies in the Mediterranean, the most popular blogs of the year reflect the topics that were of interest to readers and educators.
Navigating big issues such as activism and change, the latest from international reports and the content and opportunities of the Sustainable Development Goals isn't automatically 'easy'. It takes time, some 'hard thinking' and working through how you might take a stand or respond to live issues as they are happening. 2017, then, was not short on issues to draw on, access and respond to.
As part of a developmenteducation.ie opendata initiative, we are publishing an annual trends report. This blogs round-up forms the first part, which will be online on Thursday. The trends report will include top 10 countries and counties in Ireland that used the website as well as popular pages, resources and tweets from the year.
Here's the list of top blogs of the year from 2017.
………………………………………………………………