The STAND Student Festival is run by students, for students, to raise awareness about the burning issues shaping the world around us. Previously known as the 8×8 Festival, we have been bringing award-winning photography and film to campuses across Ireland every autumn.
Who we are
Students, student unions, campus working groups (including university staff and students) and NGOs.
What we did
The STAND Student Festival looks at a range of global issues including environmental sustainability, global health, human rights, consumption and initiatives tackling these issues, depending on what the student and working groups wish to focus on.
The week-long festival explores these issues through an outdoor photo exhibition, film screenings, panel discussions and workshops.
The 8×8 Festival was run as part of a European programme which ran from 2013 to 2015. Suas partnered with 3 other NGOs from Austria, Cyprus and Malta on this programme. Each partner had previous experience on a different area of the programme which was a great resource in terms of learning from each other's experience and sharing ideas. Suedwind, our partner in Austria, had run 'Film Days' before 2013 and their advice was particularly helpful as we developed our 8×8 Festival.
The Festival forms part of our development education programme in Suas. This programme includes 3 strands of activities – Inspire, Educate and Engage. The STAND Student Festival falls under the 'Inspire' element of the programme which is aimed at a large-scale audience to reach people who may not have previously engaged with global justice issues. The idea is to get these issues out to as big an audience as possible and provide follow-up activities and sign-posting for people who may want to learn more or engage further in the future.
The idea came about from a survey that Suas conducted among third level students on their knowledge of and interest in global issues. The results from this survey showed that students are interested in learning about these issues but felt that they didn't have many opportunities to engage with them. This programme is a response to that desire for a range of activities and supports students to engage with the issues at various levels.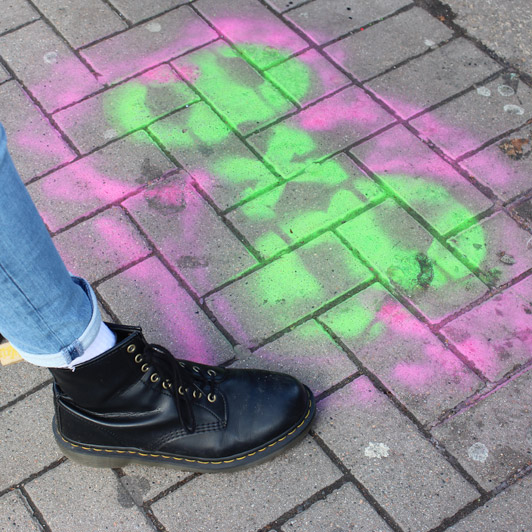 How we did it
We begun by setting up advisory boards and working groups in each college to explore what the festival might look like and how it could best complement what else was happening on campus.
A key step was to seek permission from the relevant authorities on each campus to host an outdoor photo exhibition which included liaising with a range of departments from the University President's office to the Buildings Office. Research on potential documentaries to screen and photographers to profile was carried out during the summer months. This happened during the summer with input from working groups, student co-ordinators and project staff. The programme was then finalised in early September.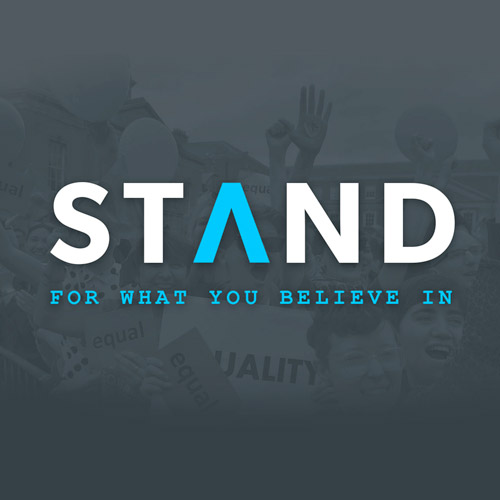 Typically, two student co-ordinators took the lead on organising events for each campus. They decided which films to screen and planned learning events to coincide with the screenings. These ranged from panel discussions, to workshops to Q&A sessions with film directors. Suas supported the coordinators in their roles. Three training sessions for co-ordinators took place over the summer months which looked at topics including global issues, event management and communications.
Suas staff were in regular contact with coordinators between sessions and in the run up to the festival on campus.  We worked with Making Space to build the frames for 15 photo stands which needed to be sturdy enough to withstand being outside during 5 weeks in an Irish autumn as well as portable to travel from campus to campus!
A communications and promotions plan was developed for the festival overall as well as for each specific festival week on the 5 different campuses using Facebook event pages, free registration through Eventbrite, Twitter (#8x8fest), targeted email promotions, posters and flyers on campus.
In 2014 and 2015 students made a promotional video for the festival. Student co-ordinators recruited a team of volunteers to support the festival through promotions in the weeks before and supporting the running of events during the festival week on campus. A range of student society partnerships supported this as well.
Did we succeed
The 'Inspire' element of the programme set out to enable a large number of students to engage with global justice issues and to encourage a positive shift in participants' behaviour.
The programme achieved both of these aims, with an estimated 21,000 attending the 8×8 Festival over the 3 years.
Follow up surveys with participants after the festival showed that 96% of students who attended the 8×8 Festival (589 of 612) said that the events were informative. 75% were motivated to take action.
For more information, see the STAND Student Festival page on stand.ie
Joanne Malone is head of programmes with Suas