Two years in, the global coronavirus pandemic has been felt everywhere.
Political cartoonists across the world have been busy responding to the many faultlines of inequality that have underwritten everything from local to regional to international responses, particularly between rich and poor countries.
From Ecuador to Iran and Mexico to Jordon, from the rush for vaccines to those that have protected access to them, cartoonists have responded fiercely.
Here's a selection of 13 unflinching cartoons (out of hundreds more!).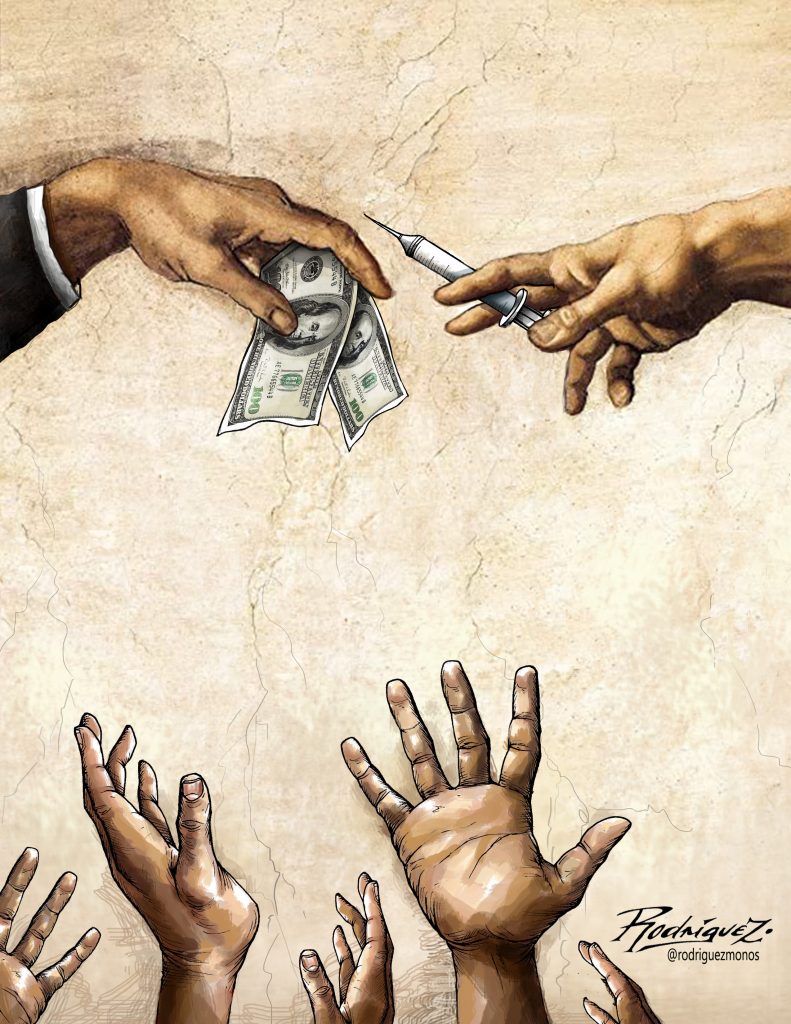 The gift of life
By Antonio Rodríguez, Mexico
(5 February 2021). © Antonio Rodríguez/Cartoon Movement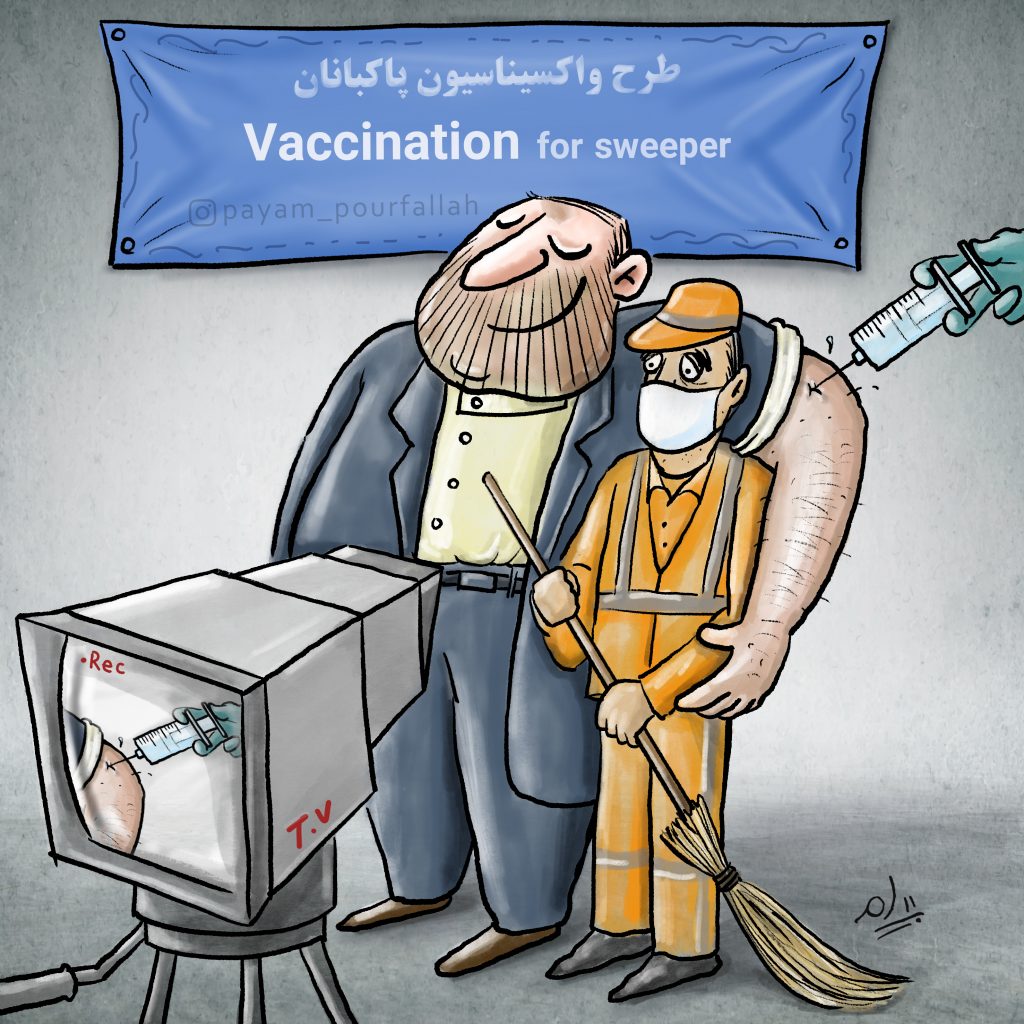 Vaccination campaign
By Payam Pourfallah, Iran
(23 April 2021).© Payam Pourfallah/Cartoon Movement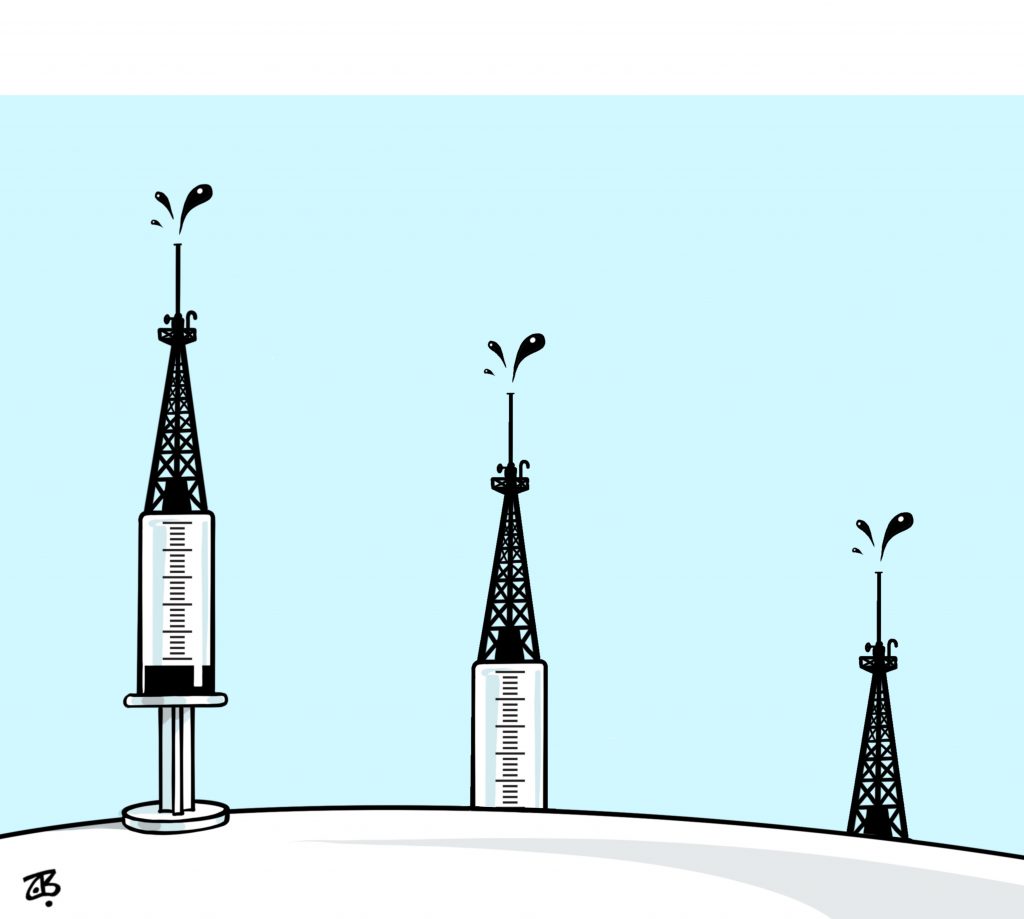 Drug companies making bumper profits out of Corona vaccine
By Emad Hajjaj, Jordan
(20 December 2020). © Emad Hajjaj/Cartoon Movement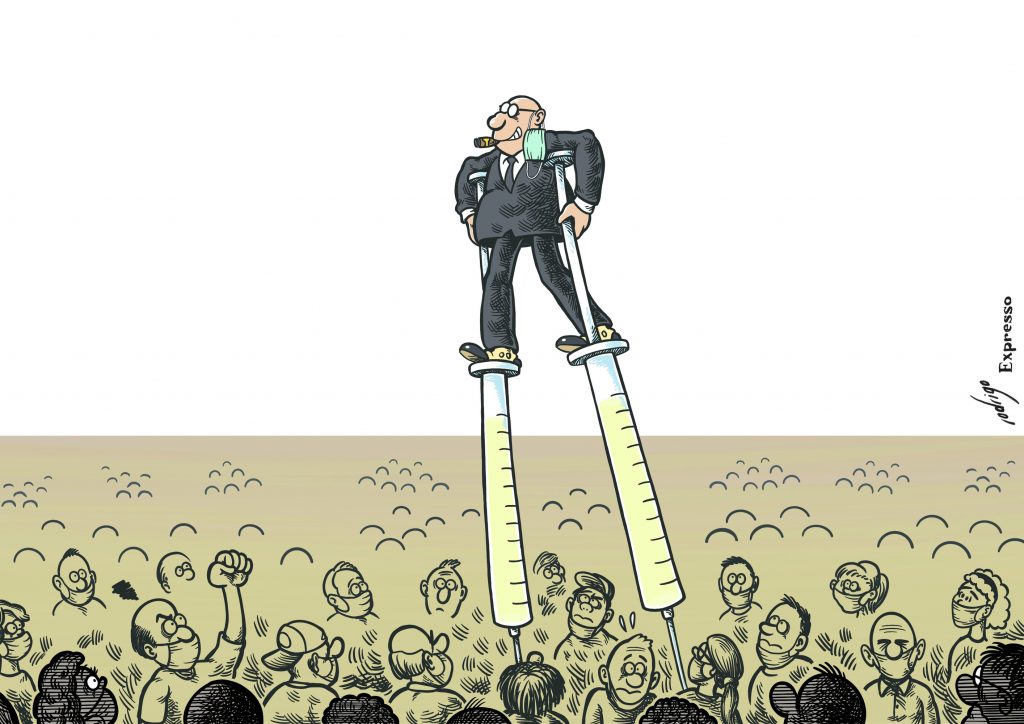 Vaccinationalism
By Rodrigo de Matos, Portugal
(20 January 2021). © Rodrigo de Matos/Cartoon Movement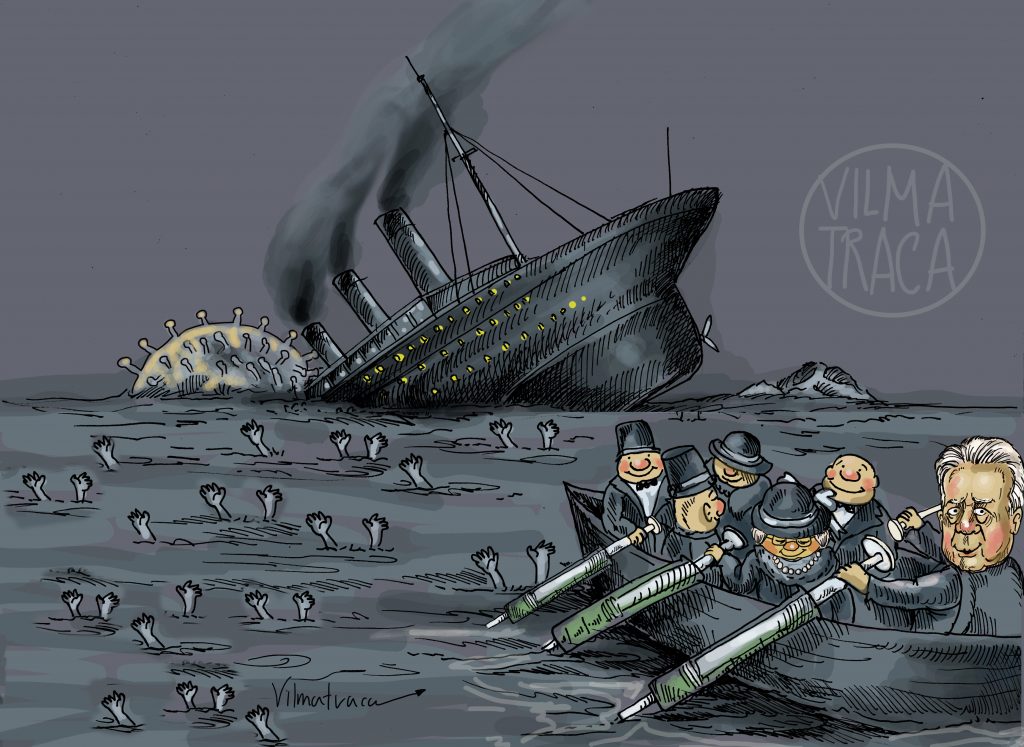 Save the rich first
By Vilma Vargas, Ecuador
(27 January 2021). © Vilma Vargas/Cartoon Movement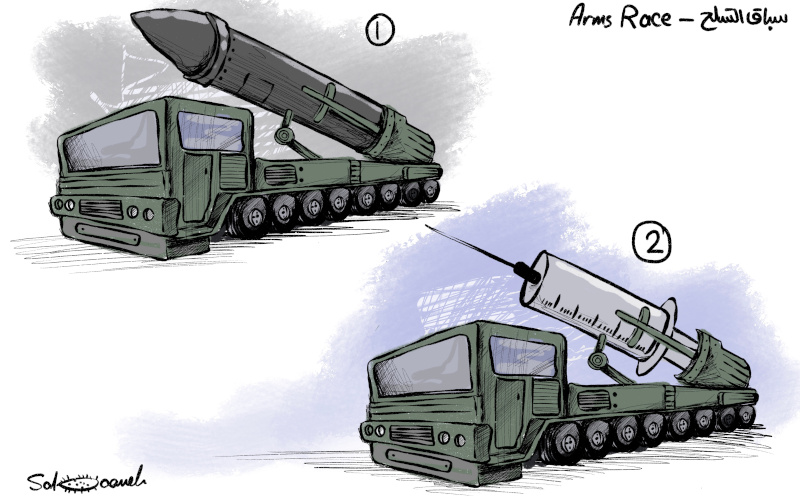 Arms Race
By Mohammad Sabaaneh, Palestinian Territories
(3 February 2021) © Mohammad Sabaaneh/Cartoon Movement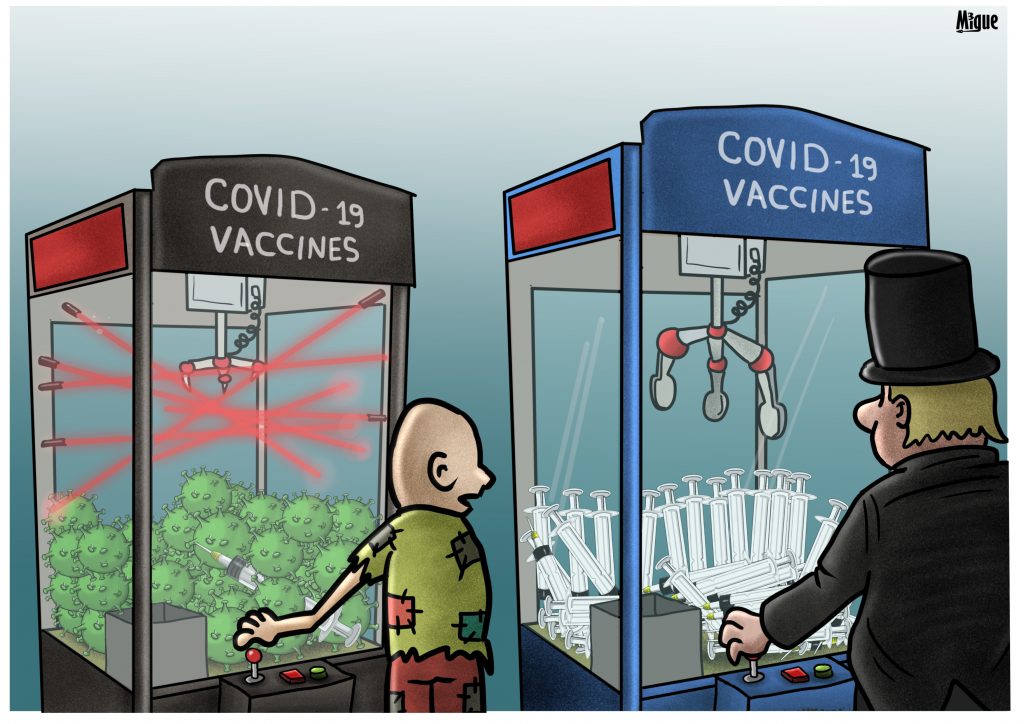 Vaccines for all
By Miguel Morales Madrigal, Cuba
(7 February 2021).© Miguel Morales Madrigal/Cartoon Movement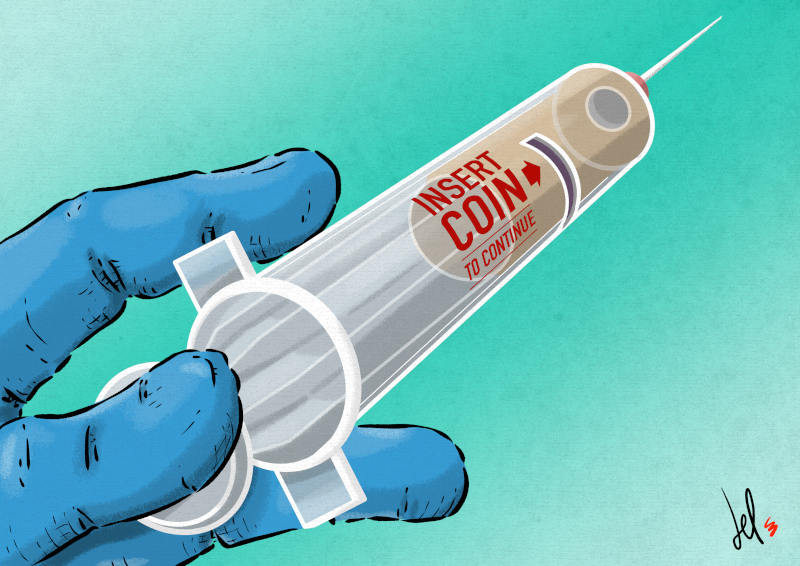 Pay to play
By Emanuele Del Rosso, Italy
(12 January 2021). © Emanuele Del Rosso/Cartoon Movement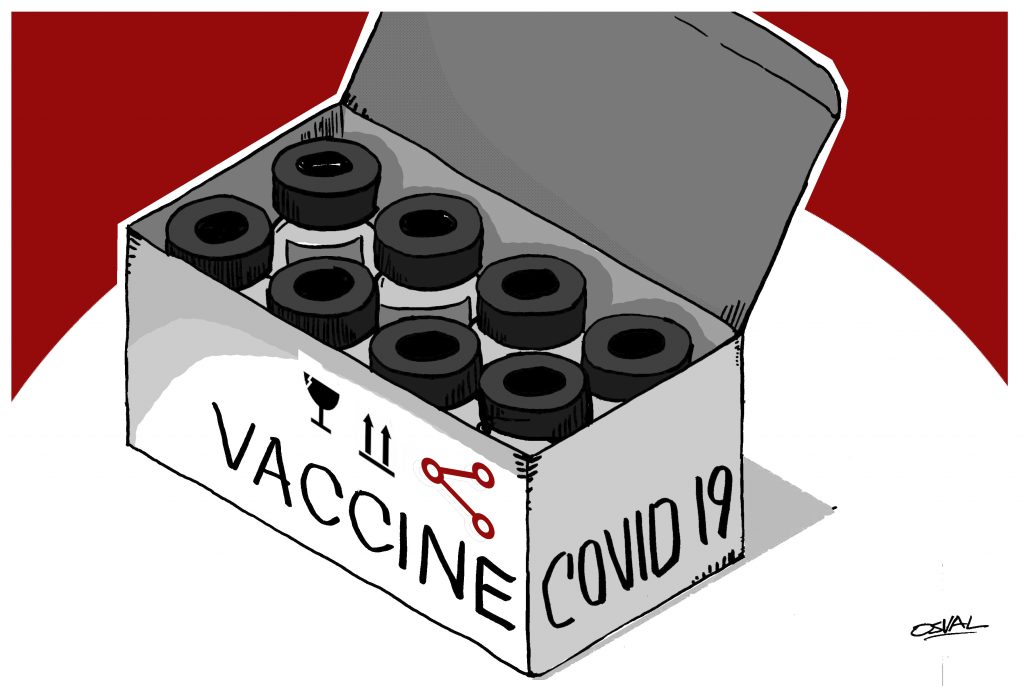 The necessary symbol
By OSVAL, Cuba
(26 January 2021). © OSVAL/Cartoon Movement
"We need to share the Covid-19 vaccine."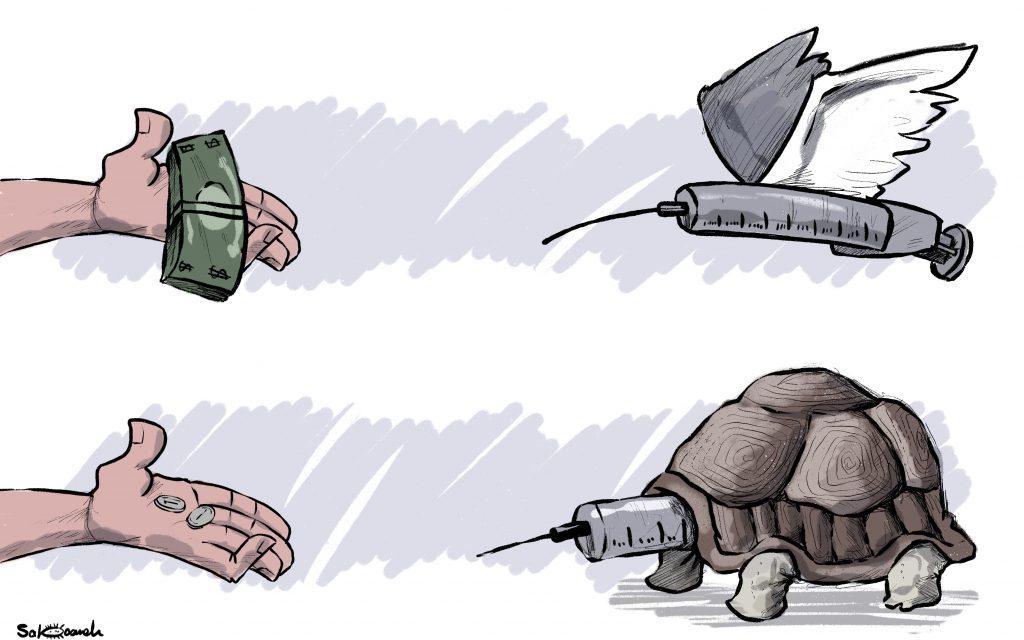 The vaccine and the rich countries 2
By Mohammad Sabaaneh, Palestinian Territories
(1 February 2021). © Mohammad Sabaaneh/Cartoon Movement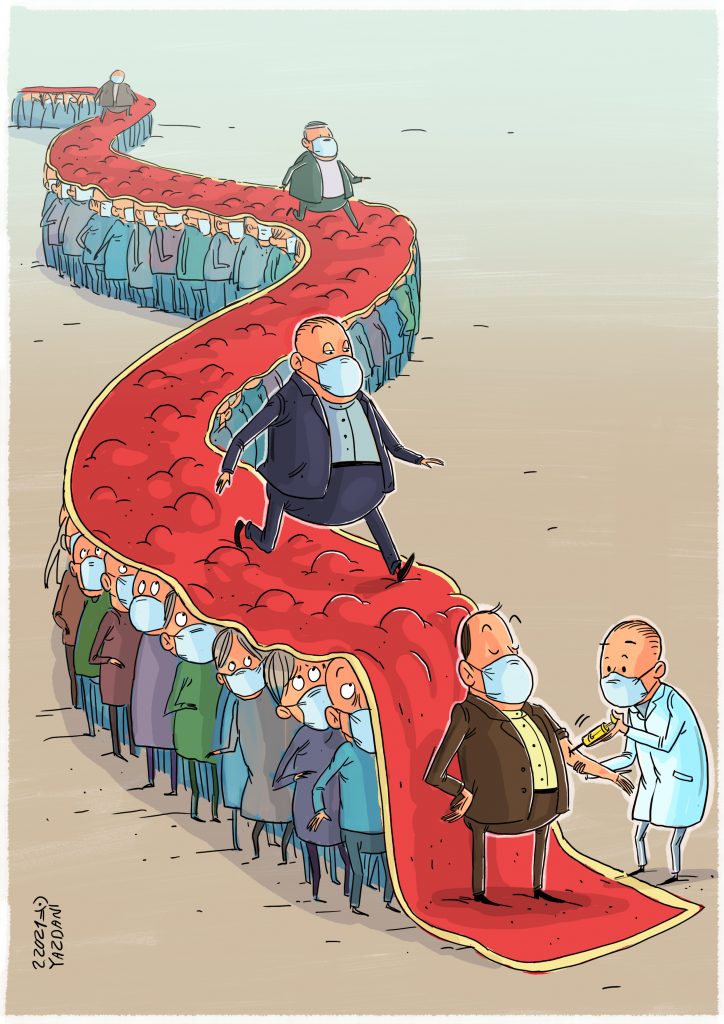 Health inequality
By Mahnaz Yazdani, Iran
(10 February 2021) © Mahnaz Yazdani/Cartoon Movement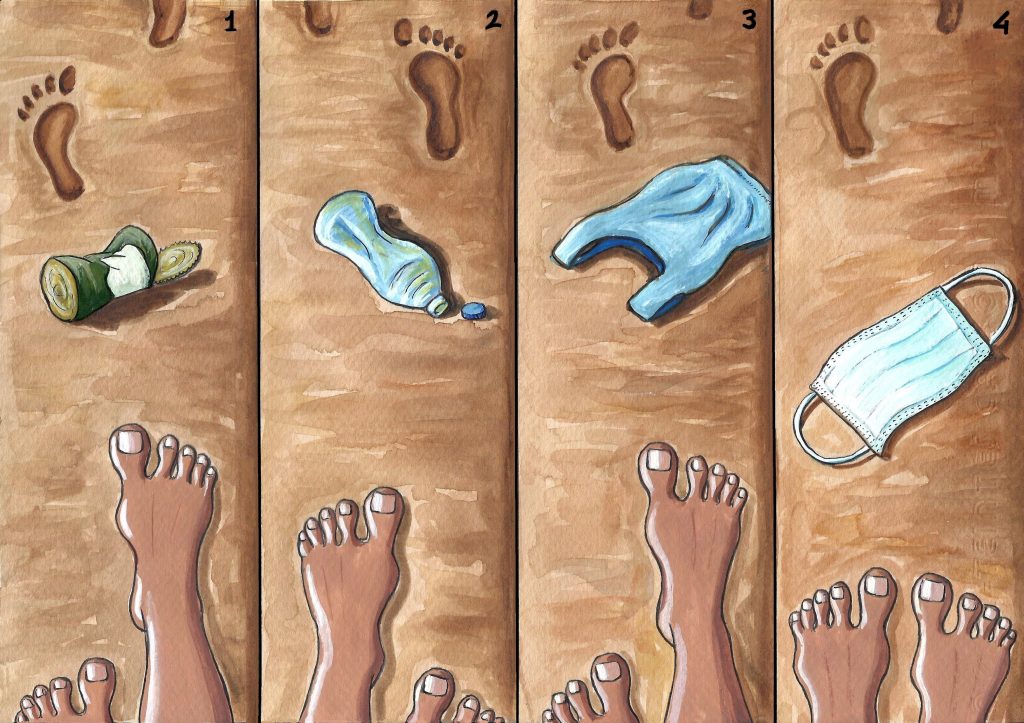 Pandemic
By Menekse Cam, Turkey
(25 May 2020). © Menekse Cam/Cartoon Movement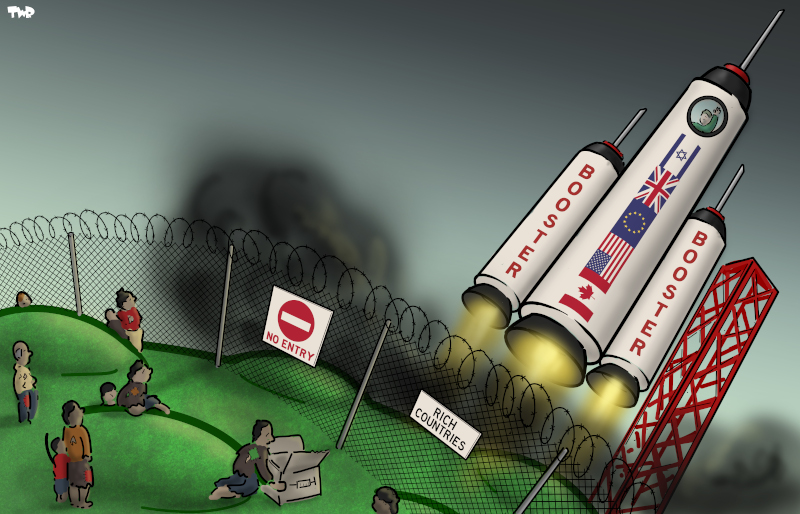 Escape from planet Corona (for some)
By Tjeerd Royaards, Netherlands
(7 September 2021). © Tjeerd Royaards/Cartoon Movement
Explore more on developmenteducation.ie

What do fashion companies and EU lobbying have to do with greenwashing, but don't know where to begin your learning journey? Part three in the series by Rachel Elizabeth Kendrick