Resource Title
Focus on Fair Trade: Junior Primary/Key Stage 1 Educator's Resource
Summary
This resource consists of lesson plans and worksheets that contain engaging activities for educators who wish to explore the theme of Fair Trade within the Junior Primary classroom.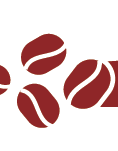 Resource Details
Author:

Trocaire

Year:

2012

Page Count:

4
Description
At 4 pages in length this is a brief resource with original activity-driven illustrations, and step-by-step instructions on the topics of fair trade, consumption and introducing pupils to the Fair Trade movement (and recognising their products and logos).
Other Trócaire resources in the 'Focus on' series:
For more see the Fair Trade resources on Trócaire website for educators.