Resource Title
Short Course: Sustainability – in my Community and in My World
Summary
This short course for Junior Cycle aims to develop creative, caring global citizens who are engaged in their local communities, have the ability to critically analyse root causes of local and global sustainability issues and are confident in their capacity to take collective action for a just and sustainable future for all.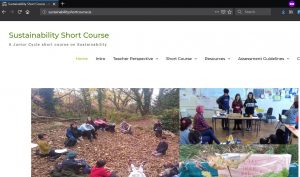 Resource Details
Country of Publication:

Ireland

Year:

2019

Page Count:

35
Description
The local and global challenge to create a sustainable world is one of the most complex and daunting challenges that students face as young people, and that they will continue meet in their lives beyond school. Through the exploration of this challenge, students will encounter many questions: how can we halt the global decline of biodiversity? How can climate change be addressed in a just way? What does a sustainable community look like? How is a sustainable society governed and how does it make decisions? What changes do we need to bring about to create sustainable communities? How can people work together to make social change? How can we challenge powerful interests currently benefiting from unsustainable practices? How communities ensure sustainable livelihoods for everyone? – short course rationale
As a toolbox of ideas, strategies, resources, Sustainability: in My Community and in My World is a pioneering course that provides an opportunity for Junior Cycle students to understand the scientific realities and scale of the sustainability challenge that provide the context for these questions. However, the emphasis of this short course is not on simply gaining knowledge about the environment or about existing solutions but rather on students developing the skills they need to become independent, lifelong learners capable of co-operation and collective organisation for social change towards a just and sustainable future.
These skills include active listening, participatory decision making, systems thinking, critical thinking, collaborative planning, taking action with others, communication and reflection.
Through the process of taking action together, students can develop these skills and become confident in their own capacity to make a difference in their lives and local communities.
This short course is grounded in each student's exploration of wellbeing: wellbeing in their everyday lives, in their local communities and in a global context. Through exploration and action students learn knowledge, skills and values that will motivate and empower them to become informed global citizens who can take action to create a sustainable future. The course contributes to student's understanding of themselves, their own needs and their local communities' needs in tandem with a deeper understanding of the global environmental and social justice issues that connect people all over the world.
The course can contribute to wellbeing provision within Junior Cycle programme as it provides a democratic space where students feel respected, make collective decisions, have opportunities to deepen their self-awareness and empathy, examine their own values, and take youth-led action. It also emphasises the role the outdoors can play in giving students a place to discuss their emotions and to connect with others and nature.
This short course is not designed to replace any other subject or short course, but rather to provide learning opportunities that might otherwise be missing from a junior cycle programme. For example, a school might identify a need to provide more significant opportunities for outdoor learning, opportunities to develop a sense of connection with nature, greater opportunities for youth-led collective action or opportunities to engage with real world challenges in a local community. The course could also be used to provide a higher level of outdoor physical activity for junior cycle students.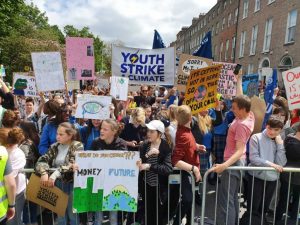 Resources for this short course have been developed in two ways:
Units of Learning: These are 4-8 week blocks of 1-hour lessons developed around a theme such as 'Connecting to My Place' or 'Plastic-free Communities'. Please refer to the Unit of Learning (UoL) lesson overview first, followed by individual lesson folders which contain teacher notes, PowerPoints and student handouts.
Activities by Strand: These are short 5-20 minutes activities which connect to each strand that can be adapted for teachers to create their own lessons.
It is not intented that this short course offers a full 3-year bank of resources, rather teachers are encouraged to meet the range of learning outcomes within this short course by developing their own resources, adapt those which we offer here on this website or plan lessons from the many resources available from other existing organisations
This website contains an overview of the course including how it supports the delivery of a number of the Junior Cycle Statements of Learning. It is intended to be, and to remain, a living document which will be amended and updated regularly to reflect the ongoing development of the short course in these and other schools who may decide to offer the short course.
This Junior Cycle short course, Sustainability: in My Community and in My World, has been drafted by teachers from two schools, Cork Educate Together Secondary School (CETSS) and North Wicklow Educate Together Secondary School (NWETSS). The two schools have been engaged in a process of developing the short course since August 2016 when both schools opened for the first time.