Resource Title
Team Planet: An Action Pack on Ourselves and the World
Summary
Team Planet is an active learning programme at primary level focused on the themes of environment and interdependence designed for use at individual class levels but also on a whole-school basis.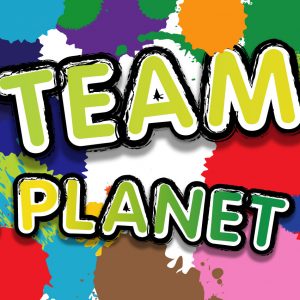 Description
Core to the Team Planet programme is the notion of the connectedness and interdependence of all people, systems and cycles of life.
This resource is packed with stories, worksheets and active learning games and ideas for use in the classroom that can be adapted for direct use in education for sustainable development.
While each level of the programme is self-contained and can be delivered on a stand alone basis, the full benefits of the programme will be realised if all levels are implemented throughout the school in a systematic and linked manner.
The programme is divided into four levels:
Level 1: Naionain Shoisearacha & Naionain Shinsearacha: (1) Things I need, Things which need me; (2) Caring for the Earth in Other Lands
Level 2: Rang I & Rang II: (1) Habitats; (2) Our Food Web
Level 3: Rang III & Rang IV: (1) Nature, the Great Recycler; (2) Wasting Away.
Level 4: Rang V & Rang VI: (1) Trees; (2) Earthlinks.
The four key concepts, Nurturing, Webs of Dependence, Interconnections and Sustainable Development are explored and developed using cross-curricular themes.
Due to the popularity of this resource with primary teachers, Team Planet was updated in 2011 and published on developmenteducation.ie with Trócaire and Mary Immaculate College.
Available from:
Download and access the individual class level activity sheets, teaching notes and curriculum links.