Resource Title
Using Games in Youth Work for Development Education: a Toolkit
Summary
The objective of this toolkit is to provide youth workers with an understanding of games and practical guidance on how to use them in a considered way within their practice.
There are many resources available on using games-based activities in a youth work context. However, designing games can be a much more powerful experience for young people than simply playing them. The teamwork, technical and creative skills needed to design games make it a positive youth work activity.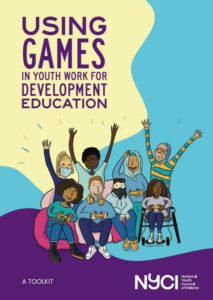 Description
This practical toolkit is packed full of ideas, guidance, tips, templates and resources for youth workers who want to:
Include gamification in their regular youth work
Use existing online and offline games as tools in their youth work
Take things a step further in designing games with young people to help them achieve personal development outcomes.
While the toolkit has a particular focus on the use of games for Development Education in youth work, it can easily be adapted to all types of youth work.
It was developed as part of the 'Games in Youth Work: Engaging Young People in Development Education' project.
This project sought to engage young people with climate action and Development Education and global citizenship education using games.