Resource Title
Wildlife Institute of India
Summary
The Wildlife Institute of India (WII) is an independent natural resource service institution that carries out wildlife research in areas of study like Biodiversity, Endangered Species, Wildlife Policy, Wildlife Management, Wildlife Forensics, Spatial Modeling, Ecodevelopment, Ecotoxicology, Habitat Ecology and Climate Change.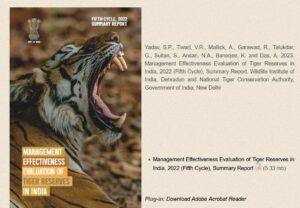 Description
Established in 1982, Wildlife Institute of India (WII) is an international institution which offers training program, academic courses and advisory in wildlife research and management.
The Institute is actively engaged in research across the breadth of the country on biodiversity related issues. It is an Autonomous Institution of the Ministry of Environment, Forest and Climate Change, Government of India.