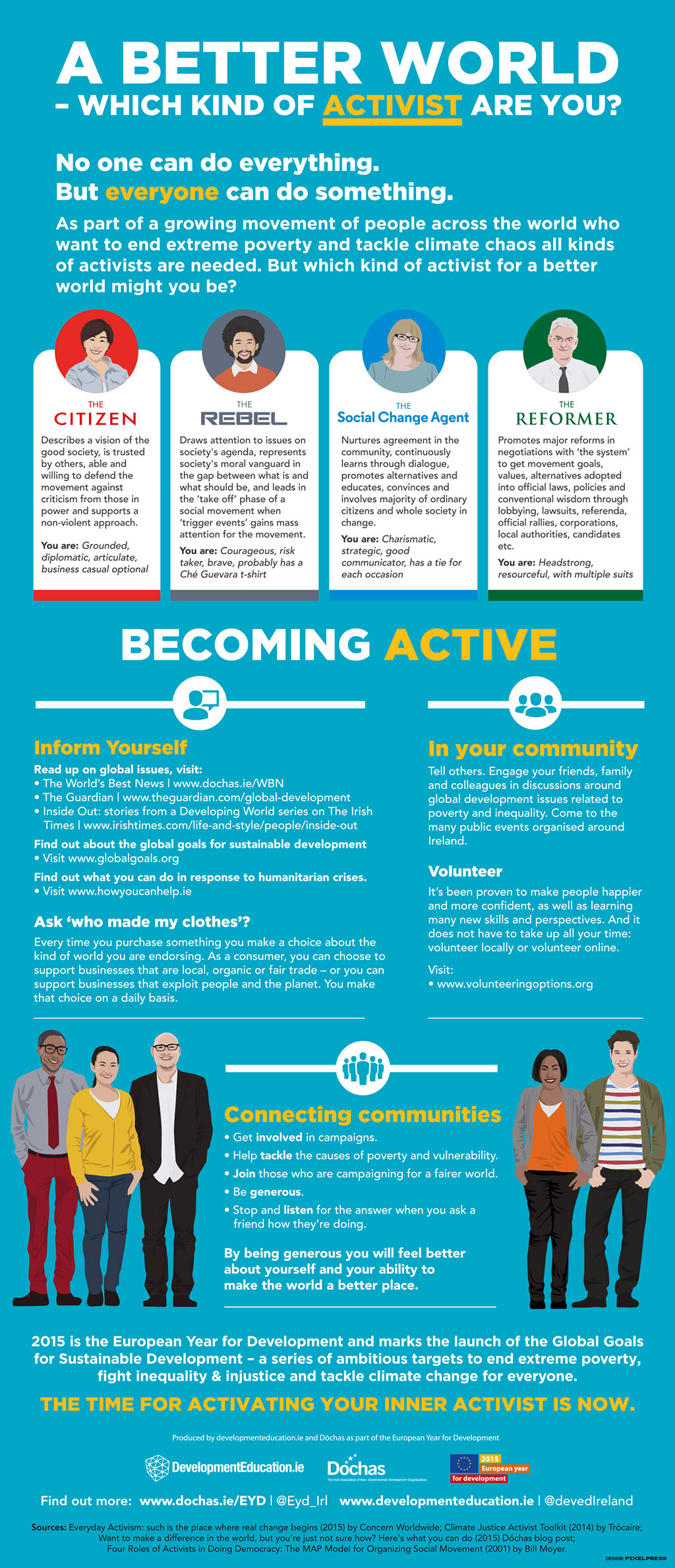 Links mentioned in the infographic
Read up on global issues, visit:
Find out what you can do in response to humanitar­ian crises. Visit howyoucanhelp.ie
Volunteer locally or volunteer online. Visit volunteer.ie  and volunteeringoptions.org
Some general sources
…………………………………………………
Note: the activism infographic was produced by developmenteducation.ie and Dóchas as part of the European Year for Development.