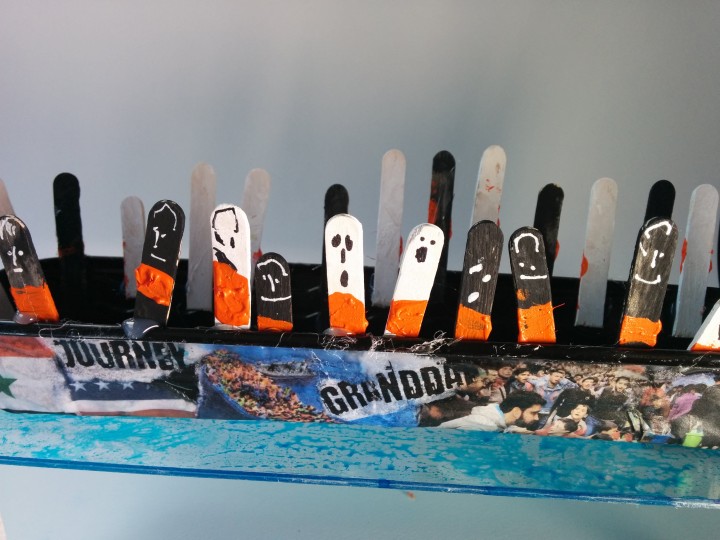 The refugee crisis in the Mediterranean presents inescapable issues and contradictions for exploration with children and young people in Ireland as the news became more prominent over the summer of 2015.
Following a call from my son Elijah's school (Bray School Project) to take part in a sponsored walk to collect for the Mediterranean crisis, I thought this would be a valuable opportunity to explore the issues – look at the politics of the area, the geography, the history and the human stories. Here's what we did:
Step 1: We took a look at some YouTube clips
I was really careful about content and checked age-appropriate levels first (Elijah is 4). We looked at Google earth and had a look at some of the places we were talking about, we found a good article on the CBBC website (some excellent videos included) and talked about it. Then we looked at pictures of the different people and events leading up to the Syrian civil War – beginning from about 9/11.
Step 2: We chose some images and words that felt appropriate to explore the story and we printed them out.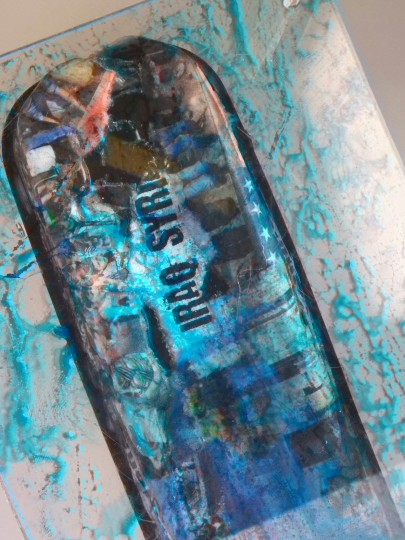 We ripped up the pics and in doing so talked about them to try to explore further their significance. We chose the most significant sections and glued them on to our boat which was a simple vine tomato packaging base.
Step 3: We made 'people' from popsicle sticks.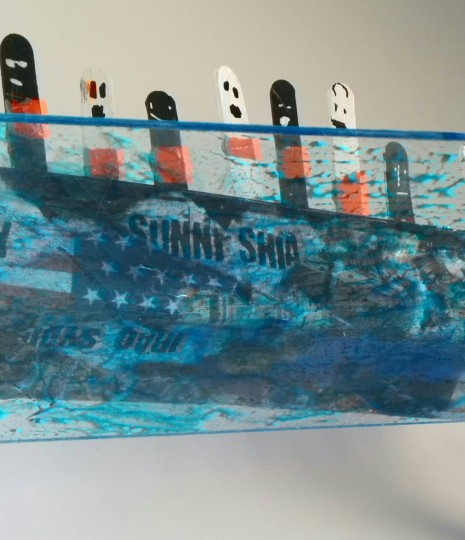 Interestingly we were looking at some artworks earlier that day and we were exploring Giotto – one of the early European painters to give convincing and unique expression to figures' faces. Elijah said that he was 'being like Giotto' trying to give his refugees expressions. Coincidentally we had been exploring Giotto's painting the Flight into Egypt (an early fresco of a similar theme of a family fleeing violence).
Step 4: After painting the figures and giving them orange lifejackets, we glued them down and made a perspex base so that you could look through from the bottom like looking from under the sea.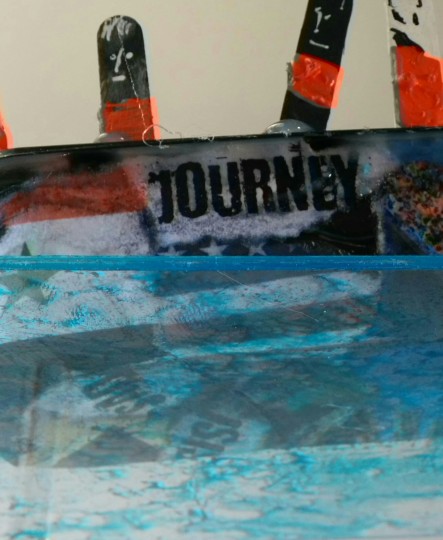 However, the sea could have been made from a mix of light green and blue paper, or painted onto paper and placed underneath the boats.
While this activity was undertaken by a 4 year old interested activist, it could easily be extened to a group of teenagers or young adults varying the content and dialogue around the issues in process.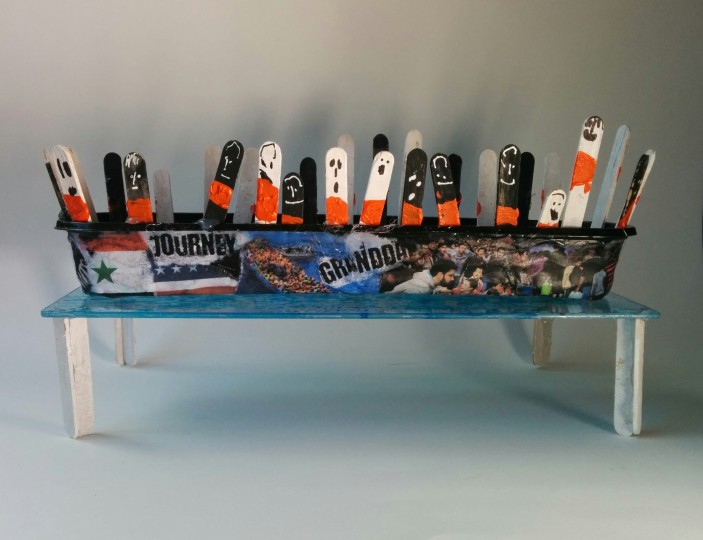 I would like to thank Bray School Project for igniting Elijah's interest in this issue.
………………………………….
A great extension activity: make a bottle in a similar vein and let people put messages in it – messages that will never reach anybody as a symbol of the lives and stories lost at sea (messages in a bottle). Or put messages of hope in the boat and deliver to people affected by this crisis or their local politicians.
Note: This activity was developed following a sponsored walk initiative in Bray School Project NS, County Wicklow, in aid of Oxfam Ireland.
*** watch this space to see how this activity will be developed further as part of the largest gathering of young people in Ireland on the sustainable development goals at a youth event taking place in the RDS on the 19th November 2015***