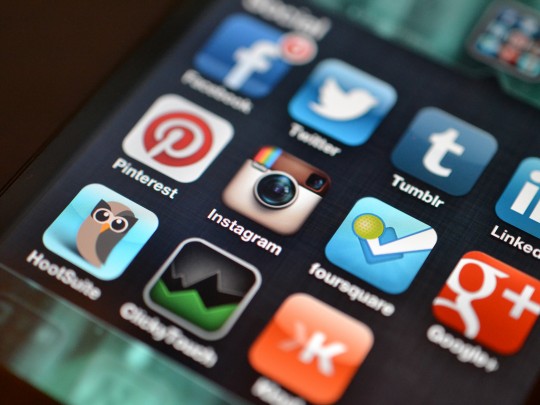 Technology has changed activism. From public opinion campaigns to e-petitions, technology has changed the meaning of activism, and created a new sphere of online action brought right to one's living room couch.
It is easier now more than ever to take ten minutes out of your day and partake in social change- sometimes we are even told that a 'like' on Facebook is all it takes! (This of course is ridiculous but a point best left un-analysed if a blog is to be kept short!).
An example of how technology had a significant impact is the Arab spring, for which protests were largely organised over social medias.
But what about technology designed specifically for activism? Have activist organisations managed to utilise technology beyond existing platforms and create their own spaces?
I challenged myself to look beyond organisation websites, and decided to focus on apps for smartphones and tablet devices. Surely the availability of activism on a tile on one's home screen of one's smartphone is at the least an easy way to get the population doing the minimal for social change. And surely this method has been utilised…right?
Unfortunately there isn't much greatness in the landscape of social activist app and this can, I assume, be partly because of the expense of app creation and upkeep. So to be clear, this review is not about organisation bashing, rather it is to draw attention to the few good activist apps out there and highlight the potential for this new technology in social change.
The first format of app I found was campaign news apps such as Amnesty international, Global goals app or the smaller genocide app. These have campaign news and calls to action on their particular issue. They ask for an email to create an account, and the app seems to be a more accessible version of a website, there is nothing particularly new or cutting edge feature on each.
The second type of app I found was called Cliqstart, which is for specific organisations, but allows the organisation to have a dashboard of tools to manage their campaigns, engage donors and manage supporter action.
Buycott was the next app I found, and was probably the most innovative of all.  It allows you to register to campaigns you'd like to be involved in, then using your phone camera you scan bar codes on products and it tells you whether the product is in breach of your boycott campaign. While this app is fantastic with regards to availability of information and creativity, it is mostly crowd created and therefore there is a serious reliability question. If it could become properly regulated and checked, then it could be one of the most useful activist apps out there.
ActOn was one of the better apps that I found. You register an account, choose which social issues you care about, and then you get a tailored homepage with articles, calls to actions and local news around your issues.  It was also the most engaging and aesthetically pleasing apps, which may be an important factor for getting mass population to actually use it.
And that's it. Well, there were some small time apps such as Standing where you turn on your location services and stand somewhere for a few seconds and name your cause – but these were so pointless I didn't think it beneficial to waste time reviewing them.
What is positive is that organisations like Amnesty and the campaign behind the Global Goals have taken the first step by creating apps. However I believe there to be a universe full of ideas, creativity and dynamic that is yet to be utilised when it comes to apptivism.
For example the Global Goals app could have a function that makes profile photo 'stickers' for each goal. It could use its geographical technology to create a localized notice board of actions taking place to let people know when and where to get involved. It could even have a forum of campaigners for each specific goal.
The possibilities are endless, the technology is there, and we as activists have an opportunity now to bring creative campaigns and call to actions to the smartphones of people around the world.