So, we were having the usual chats over lunch in the office and the subject of music came up – more specifically protest songs. There's just something about them: everyone has their favourite.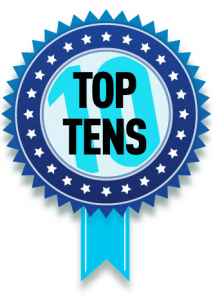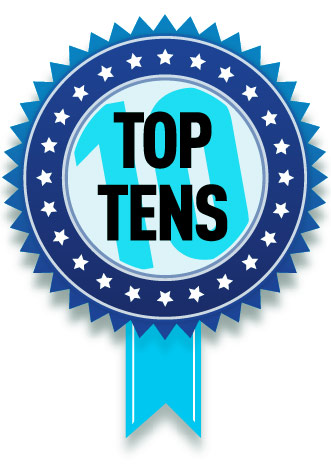 However, after discovering that one of the deved.ie team (who shall remain nameless) hadn't heard of Billy Bragg – a man who is very high on my list of favourites (for many, many reasons) – a list was drawn up as to where to begin. As is inevitable with these sorts of conversations, it became, 'have you heard of this one', 'and what about…' and so on!
We've all heard John Lennon's Imagine, U2's Sunday Bloody Sunday, Bob Marley's Redemption Song and Bob Dylan's Masters of War. There are plenty out there that immediately jump to mind. However, I decided to explore some of the, perhaps, lesser known protest or 'social consciousness' songs. Sometimes, we don't even realise what the story is behind the 'feel-good song of the summer' and sometimes its undeniably explicit. Either way, in no particular order, here are some of my faves…
Billy Bragg – Waiting for the great leap forward
A song which many claim to be Bragg's most memorable, the great leap forward touches on a number of topics from inequality, to apathy, to Bragg's own struggles with his form of political activism through music. It is a song that carries a real sense of revolution, hope and change in both the lyrics and the music, beginning with a humble piano and guitar duet before gradually evolving to include drums which all carry the fantastic lyrics to the famous last line 'the revolution is just a t-shirt away!'. To hear this live (or any of Bragg's anthems) is something else. Should the opportunity be presented to you, grab it with both hands.
Gossip – Standing in the way of Control
In 2002, the Federal Marriage Amendment was first floated in the US as a piece of legislation that sought to define marriage in the Constitution as strictly between man and woman. Beth Ditto, The Gossip's lead singer, didn't take kindly to this, stating: 'I wrote the chorus to try and encourage people not to give up. It's a scary time for civil rights, but I really believe the only way to survive is to stick together and keep fighting'. The legislation still hasn't gone through.
Super Furry Animals – The man don't give a fuck
The Super Furry Animals claim that this song is a 'multi-compass protest anthem'. When the song was released in 1996, the band's singer Gruff Rhys stated (in his typically odd but wholly endearing sense of humour) that the song 'could be used now to bring down the Government, but in five years time the world could be run by some pilots from Venus, and they will still be The Man'.
Foster the People – Pumped up kicks
In writing Pumped up Kicks, lead singer Mark Foster wanted to raise awareness of youth mental health as well as the epidemic of gun violence in the US. It is an issue very close to the heart of the band, with a family member of the drummer having been involved in the Columbine High School Massacre in 1999. The cheery melody used on the track gives a 'feel good' factor, so much so, that you almost miss the all important lyrics, such as 'outrun my gun' and 'better run, better run, faster than my bullet'.
Manic Street Preachers – If you tolerate this then your children will be next
The band's first number one single was about the Spanish Civil War that took place between 1936 and 1939, during which a group of Welsh miners travelled to Spain to join in the fight against General Franco's troops. The title was taken from a propaganda poster of the time with one line from the song being a genuine quote from a Welshman: 'If I can shoot rabbits, then I can shoot fascists'. Nicky Wire later claimed that the ideology behind the song was that political issues seemed to have lost their relevance in modern society, a sentiment which still rings through today.
Rage Against the Machine – Sleep Now in the Fire
https://www.youtube.com/watch?v=w211KOQ5BMI
Killing In the Name is probably the most well known song from Rage Against the Machine. It confronts the issue of institutional racism and police brutality head on – 'Some of those that work forces, are the same that burn crosses' (Zach de la Rocha of RATM has been known to change the lyrics in live performances to 'Some of those that burn crosses, are the same that hold office'). Clearly, not ones to keep quiet on issues they feel strongly about, RATM also wrote Sleep now in the Fire targeting a number of issues in America and American history from slavery to the use of Agent Orange in Vietnam.
M.I.A – Paper Planes
Sri-Lankan born, British rapper M.I.A. is well know for her distinct style and politically charged lyrics, so much so that it caused problems for her in gaining an American visa. She wrote 'Paper Planes' after being placed on the US Homeland Security List in 2006. In M.I.A's own words:
'I was thinking of living in Bedford-Stuyvesant, Brooklyn, waking up every morning – its such an African neighbourhood. I was going to get patties at my local and just thinking the worst thing that anyone can say to someone these days is some shit like: 'What I wana do is come and get your money'. People don't really feel like immigrants or refugees contribute to culture in a way. They are just leeches that suck from whatever. So in the song I say "All I wanna do is [sound of gun shooting and reloading, cash register opening] and take your money." I did it in sound effects. It's up to you how you want to interpret. America is so obsessed with money, I'm sure they'll get it'.
Her most recent release is well worth checking out also.
Midnight Oil – Beds are burning
One of Australia's biggest rock groups released this single in 1988 months before Australia marked its 200th anniversary of the first fleets arriving in Sydney, ensuring that during the bicentennial celebrations, people would be reminded of how the country was founded – by land grabbing and genocide.
Grimes – Oblivion
Not, explicitly a protest song, but in this 'social consciousness' song, Clare Boucher (AKA Grimes) addresses the issue of sexual assault, which she rooted in her own experience. 'The song's sort of about being – I was assaulted and I had a really hard time engaging in any types of relationships with men, because I was just so terrified of men for a while'.
And of course, a list of protest songs is not complete without at least one anti-war song:
John Prine – Sam Stone
One of the more subtle, yet absolutely heartbreaking anti-war songs around. John Prine's gut wrenching lyrics tell the story as best as it can be told; one he dedicates to Vietnam Veterans of America.