Mobile phones aren't just useful as alarm clocks or for making calls, updating your social status and sending messages. Dorothy Jacob from international development NGO Self Help Africa reflects on how farmers in Malawi, Kenya and Uganda are using innovation and technology to lead the fight against hunger.
Our lives have all been revolutionised since the very first handheld mobile phone rolled off the assembly line in the early 1970s.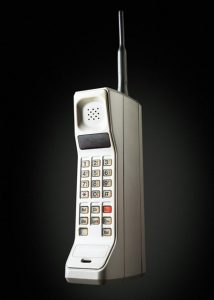 Back then, few would have thought of the many and various evolutions that have been made in the decades since that 'peat briquette' shaped Motorola device first came onto the market. And fewer still would have had any idea of the profound effect that the mobile phone might have on efforts to end hunger and poverty in some of the poorest parts of the globe.
In sub-Saharan Africa, Self Help Africa has been harnessing the potential of the mobile phone to assist it in its efforts to improve agriculture, and increase the incomes of small scale farmers for much of the past decade. Right now, the potential of mobile telephony is pushing several new boundaries.
In Malawi, and in West Africa the organisation is supporting a mobile phone based SMS service that is providing hundreds of thousands of rural poor farming families with up to date information about a range of topics that are relevant to their work.
On their phones, farmers are receiving information about crop diseases and current prices being paid for their crops at market, while they can also get the latest weather information, details on rains, and also early warning about impending weather events that might threaten their crops, or their homes. It is revolutionising how farm extension advice is being disseminated to communities, and in Malawi alone logged more than one million calls, free of charge, last year.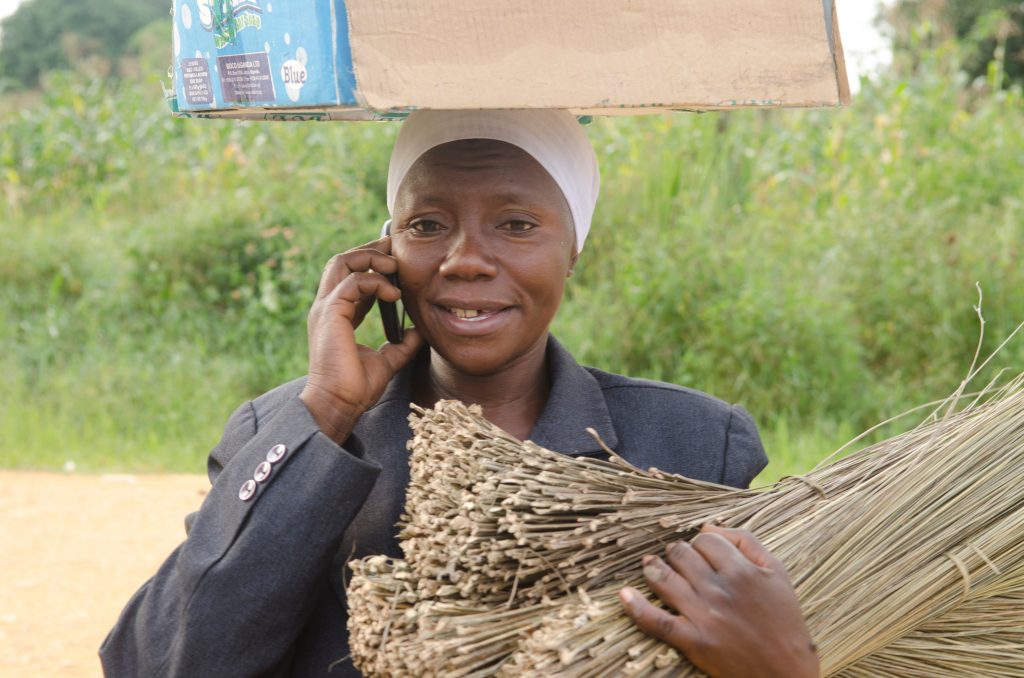 The potential of the mobile phone as a communications device is fairly obvious, you could say – but there are two other projects that Self Help Africa is currently involved with that take the possibilities of the mobile off in entirely new directions.
Just this year, the organisation received an international innovation award for its use of mobile phone technology on a trading platform TruTrade that sources markets and shares price details with rural farmers. And the most exciting part of this use of the mobile has been the the fact that farmers are also PAID for their crops via credit transfer to their phone, and the social impact that this has had.
On a recent visit to Uganda, where this service is operating, I heard from colleagues how farmers were now being paid better prices and sourcing new markets for their crops with TruTrade, and that the platform, and it's method of 'mobile payment' has also brought encouraging many more women to bring their produce to the market.
Raima, a woman broker with TruTrade explained to me that women were often nervous about going to the market or to the depot, as they were afraid that they might be ambushed and robbed when returning home with cash in hand to the village. However, as TruTrade was operating without cash, and the money was secure on their phones, the risk of robbery was significantly reduced.
And meanwhile in Kenya, Self Help Africa has been taking the potential uses of mobiles even further, with a smart phone app having been developed that can detect particular diseases in one of the country's most important food crops, cassava, several days quicker than the naked eye.
The app has been developed in conjunction with Penn State University in the United States, and users just need to take a picture on the phone's camera for the app to detect signs of disease. As a result, farming households have a vital early warning when their crops are at risk.
Mobile phones have entered the frontline in the fight against hunger and poverty, and in the work of many farmers, small holder farming co-operatives and organisations to improve Africa's agricultural production.
This blog is part of the 2018 #ZeroHunger series onWorld Food Day 2018 taking place on 16th October, brought to you by the Professional Development Support Service for Teachers (PDST), developmenteducation.ie, Concern Worldwide and Self Help Africa.
Feature photo: Damaris Auma Oloo (56) is a cassava farmer and seed entrepreneur in Sinogo Village, Kenya. Photo: Self Help Africa