Continuing the global citizenship journey, here are 6 education initiatives across Ireland that have been adapted to take place during Covid-19 learning contexts.
1. Game Changers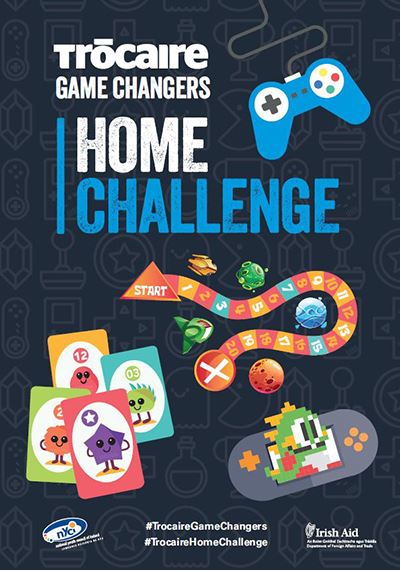 Want to create a world changing game?  Try this.  Trócaire has organised a competition for young people (@senior primary, post-primary and youth group levels) who enjoy games and fancy creating a new one.
The game could be a board game, a card game or a video game focused on one of three issues – Climate Justice, Human Rights or the Sustainable Development Goals (SDGs). 
Dates: The closing date for entries is now Friday 6th November 2020 and the Game Changers Showcase Event will take place on Wed 2nd December in the Lighthouse Cinema, Dublin.
2. #17DaysToLearn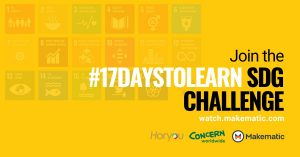 Each day for 17 days Concern Worldwide will be posting new projects using the education phone app Makematic to promote home learning for young people (aged 7-17) and their families around the United Nations 17 Sustainable Development Goals (SDGs). The goals focus on issues such as ending poverty, climate change and hunger.
Insect hotels, waste reduction at home, creating a Blessing Bag for someone less fortunate, tracking water use, making a video about hand washing etc.  Each daily activity is supported by a short animation.
Dates: From Monday April 20th
3. Global Sparks – primary education (and youth)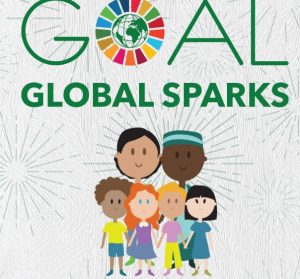 Global Sparks is a 10-week series of activities for families playing and learning together while schools are closed.  Explore issues such as plastic, responsible production and consumption, health and well-being – posters, animations, videos, practical activities etc.
Goal's NextGen advocacy programme for 18-25 year olds a chance for participants to join 12 online seminars linked with others in Africa with a view to creating a joint resource.
Dates: between May and October 2020.
See also the TippyTapTag game/solution to lack of access to clean water.
4. Our World Irish Aid Awards
The Our World Irish Aid Awards seek to support pupils (3rd-6th class) to learn about issues in the lives of children and their families in developing countries and how Ireland (via Irish Aid and the United Nations) are working for a safer and fairer world.  The site offers curriculum-linked resources, lesson plans, a kid's zone, at home learning activities plus a student-focused magazine.
The awards for 2020 have been cancelled but catch the At Home Learning section games, worksheets and videos for teachers and parents/guardians to download for primary school children.
5. Global Writing Lockdown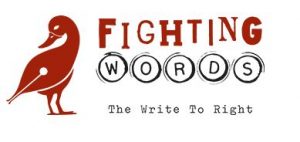 Irish writing-focused NGO Fighting Words supports creative writing and related arts for children, young adults and adults with special needs.  It is a member of The International Alliance of Youth Writing Centers – network of 50+ youth writing organisations internationally.  In partnership with Ordskaelv in Denmark, Fighting Words is supporting the development of a Global Writing Lockdown collection of stories from around the world.  A chance to get creative with your writing skills.
Dates: April 17th to July 11th, for more info see Global Writing Lockdown.
6. Building a Global School? A chance to strengthen our work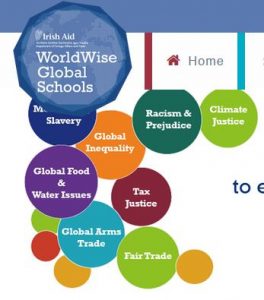 Worldwise Global Schools is a programme working with 350 schools nationwide with the objective of integrating Global Citizenship Education into all aspects of teaching and learning at post-primary level.
Worldwise Global Schools offers a range of supports and activities for schools – resources for both teachers and students, professional training opportunities and the chance for direct staff support.  See, in particular the resource library.
Dates: deadline for grant submissions is May 15.