Are you involved in development education / global citizenship education resource productions? Or would you like to be? Then this 1-hour online event is for you!
*********POST UPDATE*****
The deadline for written submissions to the consultation on Guidelines for Producing Development Education Resources has been extended to close of business on 31st January 2022
Submissions can be sent to ciara@developmenteducation.ie
Note submission questions as suggested below.
****************************
This year developmenteducation.ie and the Irish Development Education Association are updating the Guidelines for Producing Development Education Resources to support the production of high-quality education resources on global issues.
Ireland has a long and recognised tradition of producing high-quality development education resources at all levels that stretches more than 40 years.   Resources are a product of their time. Just as development issues, curriculum needs and learning contexts change, resources need updating – whether it's content, context or the facts.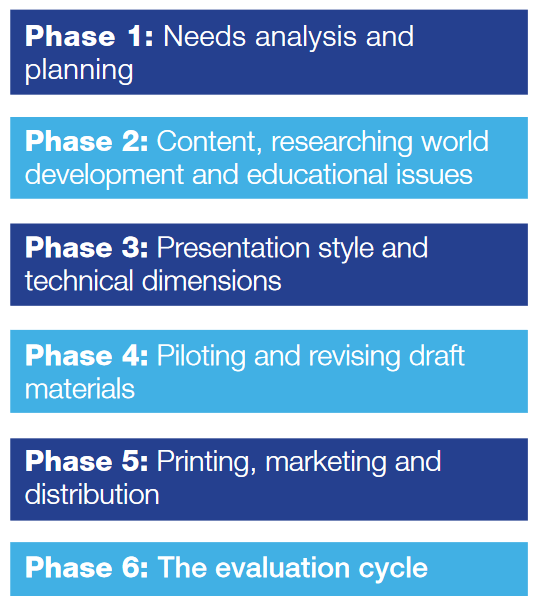 Since the release of the original set of Guidelines in 2014, which have been used in classrooms, resource committee drafting rooms and by programme managers and educators in formal, non-formal education and civil society spaces, new and important reference points have emerged on the landscape. This includes the introduction of the Sustainable Development Goals in 2015, the establishment of the Code of Good Practice for Development Education in 2019 and curriculum reform changes at national level on an annual basis.
A short 1-hour consultation event is taking place on the 15th December from 12-1pm to facilitate ideas and recommendations to update the guidelines based on new trends in education and in practice.
What's missing? Tell us!
If producing DE/GCE resources, such as videos, pamphlets, microsites or education stimulus materials is your thing, make sure you participate in this consultation!
To register for the online event please sign up here.
Event details: interactive online, via Zoom from 12-1pm
Date: 15th December 2021
Submission Questions.
Addressing three guiding questions are suggested as part of making submissions, which were engaged during the consultation event:
Question 1: Standards


When producing resources what supports are needed to ensure high quality standards are included during the development phase?

Question 2: Balance


What would you recommend in 'balancing' curriculum development links, content and perspectives on global issues and user needs in producing resources?

Question 3: Impact


How can we improve tracking the impact of resources to better understand engagement and associated learning, as well as monitoring and evaluation needs?
Note: other points may be made but these are the core set that responses are invited to cover.
About the Guidelines
The guidelines are being updated in order to animate and support anyone – whether an individual or an organisation – thinking about producing resources. The guidelines are being informed by the open consultation with development education practitioners and the findings of the 2021 Audit of Development Education Resources. They are not intended to be prescriptive; rather they represent a set of collective ideas and suggestions for discussion and debate.
The aims of these guidelines are fivefold:
 To support the continued high standard of DE/GCE resource production in Ireland
 To support educators, teachers, writers, non-governmental organisations and individuals working to produce a development education resource
 To provide a series of ideas, options, choices, key questions and viewpoints to consider
 To offer a set of questions that encourage discussion and debate on the reasons and rationale for producing resources
 To encourage reflection on a broad range of issues associated with producing a resource from a development and human rights perspective within a popular educational approach and ideas to very practical and immediate 'technical' concerns.