Transition Year students in Lucan tackle the issue of human trafficking, as part of their involvement with Challenge to Change initiative.

Who are we
Transition students and teacher, Ciara Whelan, from St. Joseph's College, Lucan, Co. Dublin
What we did
Transition Year students and their teacher completed a project on human trafficking as part of their Challenge to Change activities for the year, targeting their peers and teachers. The aim of the project was to:
raise awareness in the school about the issue of trafficking in Ireland and around the world
explore the issue of trafficking and its effects
learn what our government and governments around the world are doing to deal with this issue
explore the reasons why people are trafficked
How we did it
We researched the topic of trafficking and the different types of slavery in the world today, the different types of situations trafficked people find themselves in e.g. domestic slavery, sex slavery, street beggars and how these people are targeted and questioned if people trafficked tend to come from similar backgrounds.
We explored various real-life scenarios of people who ended up trafficked and the students imagined themselves in these situations and discussed what they would do. We then worked on raising awareness through a poster campaign in the school.
As part of this exercise, two Fourth Year classes involved in the project arrived into school wearing barcode tattoos that carried slogans such as "buy me", "product", "slave". These barcodes created a great talking point in the school and sparked a lively debate amongst all students about how human beings are viewed as products by the traffickers and definitely heightened awareness of the issue.
We decided to split into different groups and design posters providing information on each of the areas investigated. We then displayed the posters around the school and invited the senior students and teachers to view them. We designed a quiz based around the information on the posters to ensure that the students were actively learning from the display.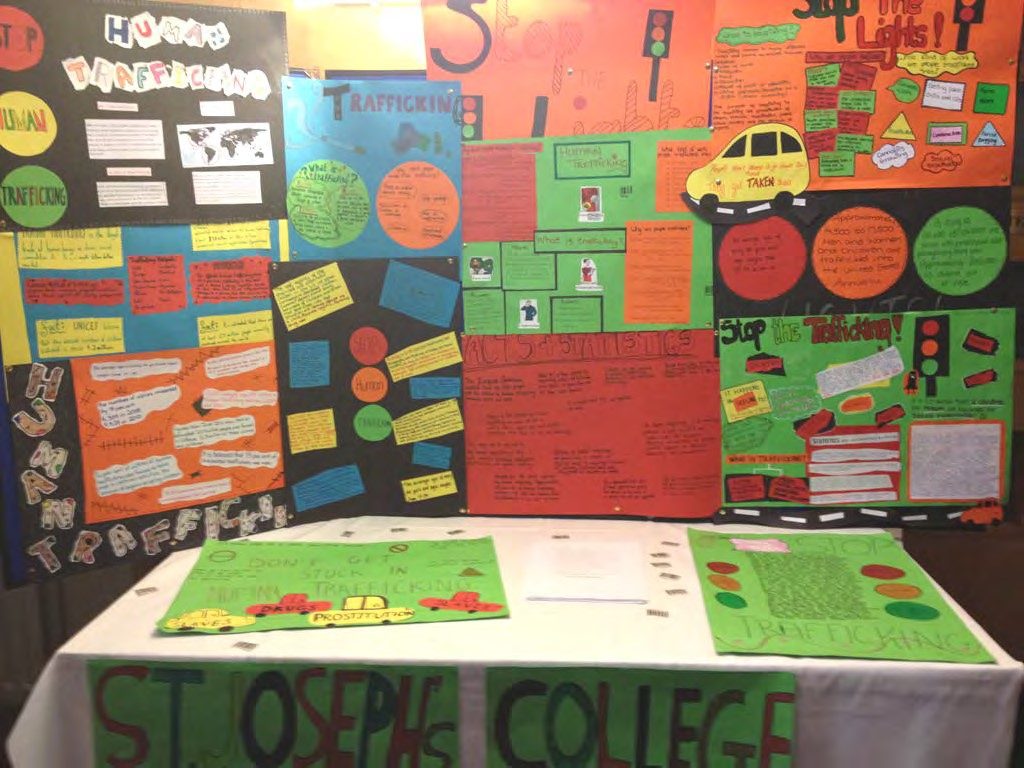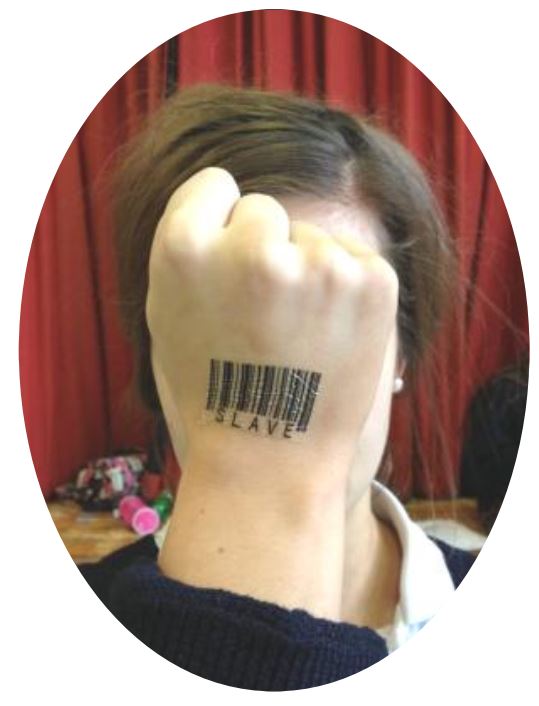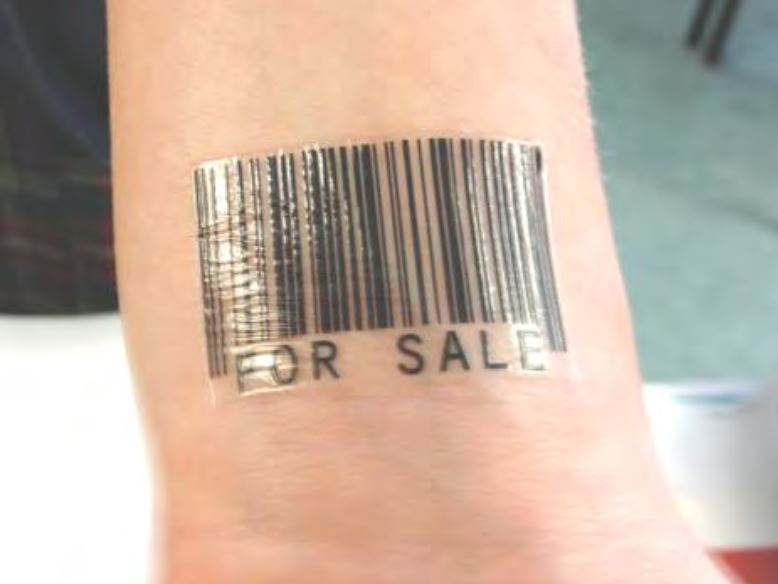 Other activities included:
We gave a talk to the seniors about trafficking and encouraged them to get involved in campaigns such as emailing their local T.D.'s through turnofftheredlight.ie,

Blueblindfold.gov.ie


and joining stoptraffick.ie's facebook page so as to keep themselves well informed and up to date on any developments.
The Fourth Year Classes viewed the movie, Taken. While a lot of this movie is very much a Hollywood action adventure, it was still quite shocking for the girls to see how easily people can be tricked into a trafficking situation. They also got a clear picture of just how the business works and how lucrative it can be.
What did we learn
Overall a lot was learned about the topic of human trafficking. We found a lot of students were completely unaware of the issue in the world, let alone in Ireland. They were shocked and appalled at the statistics. Overall, studying this issue was a real eye opener to all.
Across 63 developing countries, girls were more likely to be out of school than boys among both primary and lower secondary age groups. The gender gap in school attendance widens in lower secondary education, even for girls living in better-off households 
– Millennium Development Goals Report 2013
Student responses
"I was very surprised to find out that human trafficking happens in Ireland, not just in other countries around the world."
"I understand the topic a lot more now and I am more careful on the internet and in public."
"I would now be a lot more suspicious when I am looking at job advertisements."
"I understand the topic a lot more now and I am more careful on the internet and in public."
Feature photo: Traffic Light HDR by Christian Schirnir (11th June 2014) via Flickr (CC BY-SA 2.0)
The Stop The Lights case study is based on project report included in the 2013 edition of Challenge to Change projects. (photographs copyright © Challenge to Change).