Resource Title
Breathe in. Breathe out.
Summary
The Campaign for a World We Can Breathe In, the video brings attention to the impact of and necessity of the planet's oceans as a producer of oxygen as well as their capacity to absorb CO2.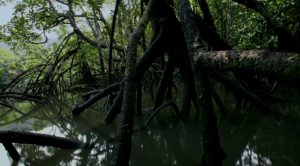 Description
Greenpeace is an independent global campaigning organisation that acts to change attitudes and behaviour, to protect and conserve the environment and to promote peace.
Present in 40 countries across Europe, the Americas, Asia, Africa and the Pacific, Greenpeace has been campaigning against environmental degradation since 1971 by 'bearing witness' in a non-violent manner which continues today, and their ships are an important part of their campaign work.