Resource Title
Last dictator standing – advert
Summary
Nando's South Africa TV advert pokes fun at Zimbabwean's President Robert Mugabe as he prepares to dine alone, reflecting on the fun times he had with fellow dictators.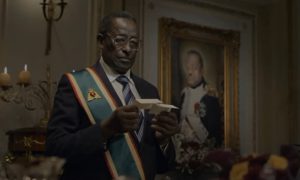 Description
Featuring impersonators of Muammar Gaddafi, Sadam Hussein, Mao Zedong, PW Botha and Idi Amin, the advert was withdrawn by Nando's following condemnations and public outrage by Mugabe loyalists in Zimbabwe.
Under Zimbabwe's law, it is an offence to insult the president or undermine the authority of the office.