Resource Title
Price tag lipdub by 500 Women in Uganda
Summary
Microfinance.com is a site run by Dutch nongovernmental organisation SYPO who provide structural aid in Uganda. The website was started to support a microfinance project run by SYPO in Uganda. All too often the negative aspects of people's lives in the developing world are found in the use of single narratives to sell different campaigns, such as poverty and hunger.
This video, directed by Ivan Mikulic, shows a diversity of views on the positive side with 500 Ugandan women who have set up their own business through SYPO.
It brings the meaning of Jessie J's hit 'Price Tag' to a whole new level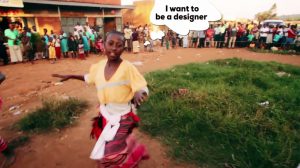 Description
Published on 21 September, 2013
In the largest lipdub of Africa, 500 women dance to 'Price Tag' by Jessie J ft. B.o.B. Every single one of these strong and resourceful women has started a business of her own. Their dream is to show you and Jessie J how this has impacted their lives! For more info go to microbanker.com.
Credits
Directed by: Ivan Mikulic
Camera: Berta Banacloche
Choreography: Mexim Janzen
Project management: Duko Hopman