Resource Title
Slumdog Millionaire
Summary
Slumdog Millionaire is a film about a young man who originates from a slum in India and becomes a successful contestant on the widely popular Indian version of 'Who Want to be a Millionaire.' The movie, based on a popular novel, explores his life history leading to the background of his success on the show.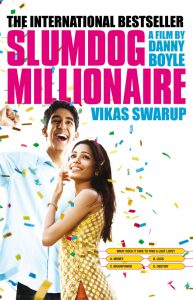 Description
Age: 15+
The movie, is based on the book Q and & A by Vikas Swarup. Set and filmed in India, it tells the story of a young man – Jamal Malik, (played by Dev Patel) – who is from the Juhu slums of Mombai.
The movie focuses on Malik who appears on the Indian version of the popular TV show 'Who wants to be a Millionaire?' – and is successful in the show.
Hailing from one of the poorest slums in India, Malik surprises the country with his trivia knowledge and his success on the show. Suspicious that Malik is cheating, he is arrested and interrogated by the police. It is while under his interrogation that Malik's life history is exposed, revealing how he has the answers to all the trivia questions.
The movie, told through the tale of a TV show, cleverly explores the lives of street kids and involves crime, drama, knockabout comedy and romance.
The movie was a huge success, being nominated for 10 Academy Awards in 2009 – winning 8. It also gained 7 BAFTA awards, 5 Critics' Choice Awards and 4 Golden Globe awards.
Available from:
Slumdog Millionaire is widely available on DVD. For example:
Cost €6.99 | Online store Xtravision
Cost €7.99 | Online store Tower Records
Check your local library's DVD collection