Resource Title
The My2050 Schools Toolkit
Summary
This toolkit is a set of activities that can be used in the classroom to engage students in debates about climate change and energy. Although some of this resource is focused on UK climate change policy and issues, there are several universal issues that apply wider than UK.
The target audience in schools is students between the ages of 11 – 16, but can be modified for use by younger or older groups.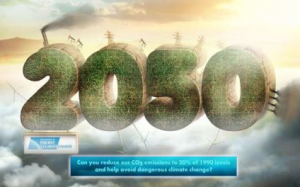 Description
The first section of this resource provides background to climate change, curriculum links and learning outcomes for students.
The second section suggests how to run a lesson using the My2050 simulation.
Sections 3 and 4 provide websites with further resources and suggestions for additional activities. The appendix provides additional resources to assist in teaching the material, and is a particular strength of this resource. Activity sheets are suitable for photocopying (most in black and white) and are easy to use.