Resource Title
The Tree of Justice
Summary
This is an online resource presented through The Tree of Justice, where you and your students can learn more about global justice issues through a series of activities focusing on Somalia, Guatemala and Palestine.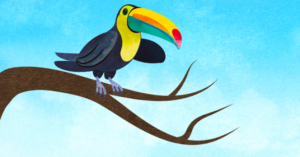 Description
Feathers the bird will act as your intrepid guide throughout the tree as you explore different sections, beginning with the roots of the tree.
In The Tree of Justice you will find:
A video called Exploring Global Justice
3 educator guides which highlights curriculum links and provides an outline of the different activities in the post-primary tree, the primary teacher's tree and the youth worker's tree.
A series of powerpoints and activities exploring global justice issues in Somalia, Guatemala and Palestine. These include; a creativity activity about art and justice, an activity about palm oil production, and activities about climate justice and overseas aid.
All activities are suitable for use throughout the academic year. The resource has been designed to be used in CSPE or Politics and Society classes/Learning for Life and Work. However, the resource addresses a number of elements of key skills for Junior Cycle, Personal Capabilities framework, or can be used as a Transition Year module on Global Justice.
You can find more information on the curriculum links in the Educator Guides.
Available from:
Access the full suite of The Tree of Justice online materials, which includes teacher guides for primary, post primary and youth work.
Explore the education pages of the Trócaire website for more.