It's Fairtrade Fortnight again! This year's focus is on Bananas – 100% Fairtrade Bananas!
Bananas are the most traded fruit in the world with more than 100 million tonnes produced every year.
Bananas are the third most popular fruit in Ireland with approximately 5 million being consumed every week.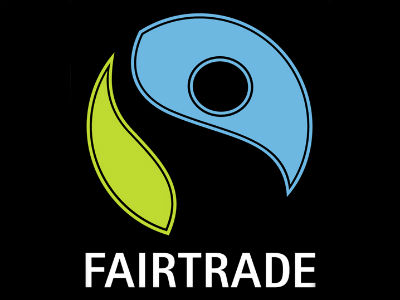 Unfortunately, only 1 in 12 bananas consumed in Ireland are Fairtrade certified.
Fairtrade Ireland is calling on all our supporters to take action by sending a digital postcard to Irish retailers to increase their supply of Fairtrade Bananas.  Banana farmers and workers depend on Fairtrade to improve their living situation and need our support.
As consumers, we have the power to change the way things are done. By taking action here today, and by purchasing Fairtrade products in store, we have the ability to improve the lives of farmers, workers, and their families in developing countries. Why not meet some of the farmers and workers?
Although bananas are the main focus for Fairtrade Fortnight for 2015, there are many other products which can be bought in order to support Fairtrade farmers and workers: flowers, cotton, sugar, coffee, tea and cocoa.
Fairtrade Ireland have a range of supports and resources on their website;
Articles
Conor Pope asks what does the Fairtrade logo really mean? Do goods bearing it cost more? And does the concept really make a difference?
We all buy Fairtrade bananas already, right? So what else can we buy?
A report recently released by Fairtrade has shown that Ireland eats fewer Fairtrade bananas than other EU states due to 'lack of support from shops'… "It has been well established that a small number of Irish retailers wield huge power in the Irish market. The opportunity exists for them to use that power to exert a positive influence and make a real difference," – Peter Gaynor in the Irish Times
Dunstan Burke asks 'Would you be bothered if your cuppa was made with slave labour?' For TheJournal.ie
Checkout Magazine declares Marks and Spencer to be the biggest supporter of Fairtrade bananas in Ireland
Where does your morning cup of coffee come from?
Listen back
Tune into the Pat Kenny show on Newstalk on the 24th of February (part 2, starting at 27:20) to hear Stephen Best (Banana Farmer, Windward Islands) and Peter Gaynor (Fairtrade Ireland) discuss Fairtrade Fortnight and the challenges and opportunities that exist for banana farmers.
Allison Roberts from Clonakilty Chocolate and Peter Gaynor from Fairtrade Ireland were on The Sunday Business Show on Today FM with Conall O Morain discussing cocoa, Ghana and, you guessed it, Fairtrade – the interview begins at 36:04.
Teaching Resources
Check out our two consumption animations produced in the last few years and the teaching materials supporting it. Here's part one:
Does Fairtrade = ethical consumption? Check out two arguments on the debate, as well as some updated figures on ethical consumption.
Have you searched our catalogue for resources on Fairtrade?
To have a look at what resources on Fairtrade are available in the UK, check out Global Dimensions.
Last, but by no means least are some 'How to…' guides from the Guardian Teacher Network on How to Teach Fairtrade, with some useful tips.