developmenteducation.ie team member Gina Dorso recently attended Progressive International's online Summit for Vaccine International. Here is what she learned.
June proved to be a big month for meetings of the minds. From June 11-13, the G7, an intergovernmental group consisting of Canada, France, Germany, Italy, Japan, the United Kingdom, and the United States met in Cornwall, UK in large part to discuss vaccine distribution throughout the world.
For activists in the Global South especially, the G7 Summit left much to be desired. In response, Progressive International (PI), an international organisation uniting and mobilising progressive activists and organisations, headed up the Summit for Vaccine Internationalism.
The summit took place across 4 days but kicked off the with a public meeting on June 18. Progressive International convened the national governments of Argentina, Mexico, Bolivia, Cuba, and Venezuela as well as the regional governments of Kisumu, Kenya and Kerala, India, and politicians, healthcare workers, vaccine manufacturers and public health experts from across the world. These politicians included the former leader of the UK Labour Party Jeremy Corbyn, former Greek Finance Minister Yanis Varoufakis and leader of the Colombian opposition Gustavo Petro, and representatives from healthcare unions from the US, Brazil and India to call for vaccine internationalism.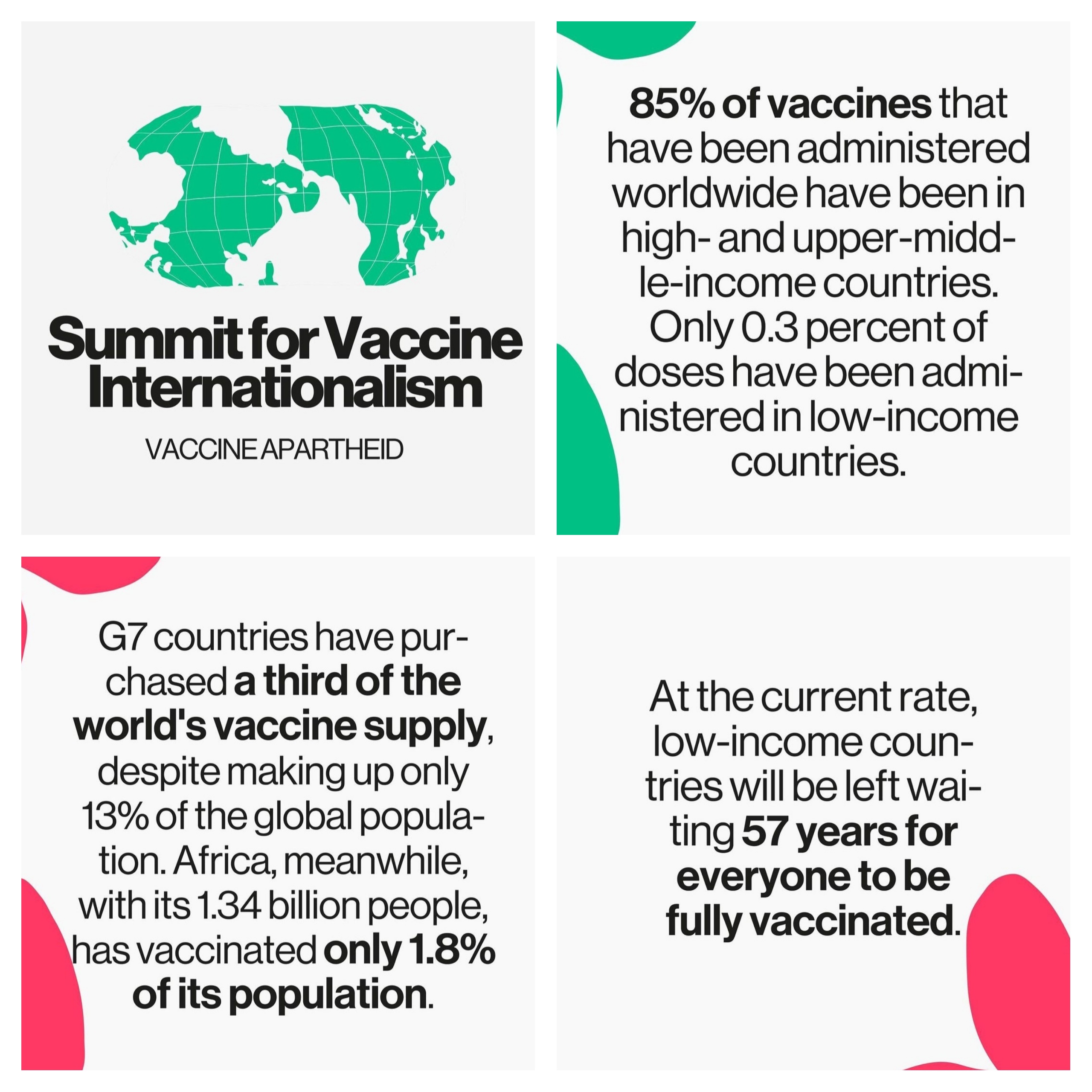 Commitments from the summit were made in five key areas focusing on speeding up the production and distribution of medicine to end the pandemic:
Open collaboration over Covid-19 vaccine technologies
Solidarity prices for Covid-19 vaccines
Sharing of regulatory capacity to approve Covid-19 vaccines for domestic use
Pooling manufacturing capacity to ramp up vaccine and medical equipment production
Collective disobedience to challenge the Big Pharma monopoly enforced through the World Trade Organisation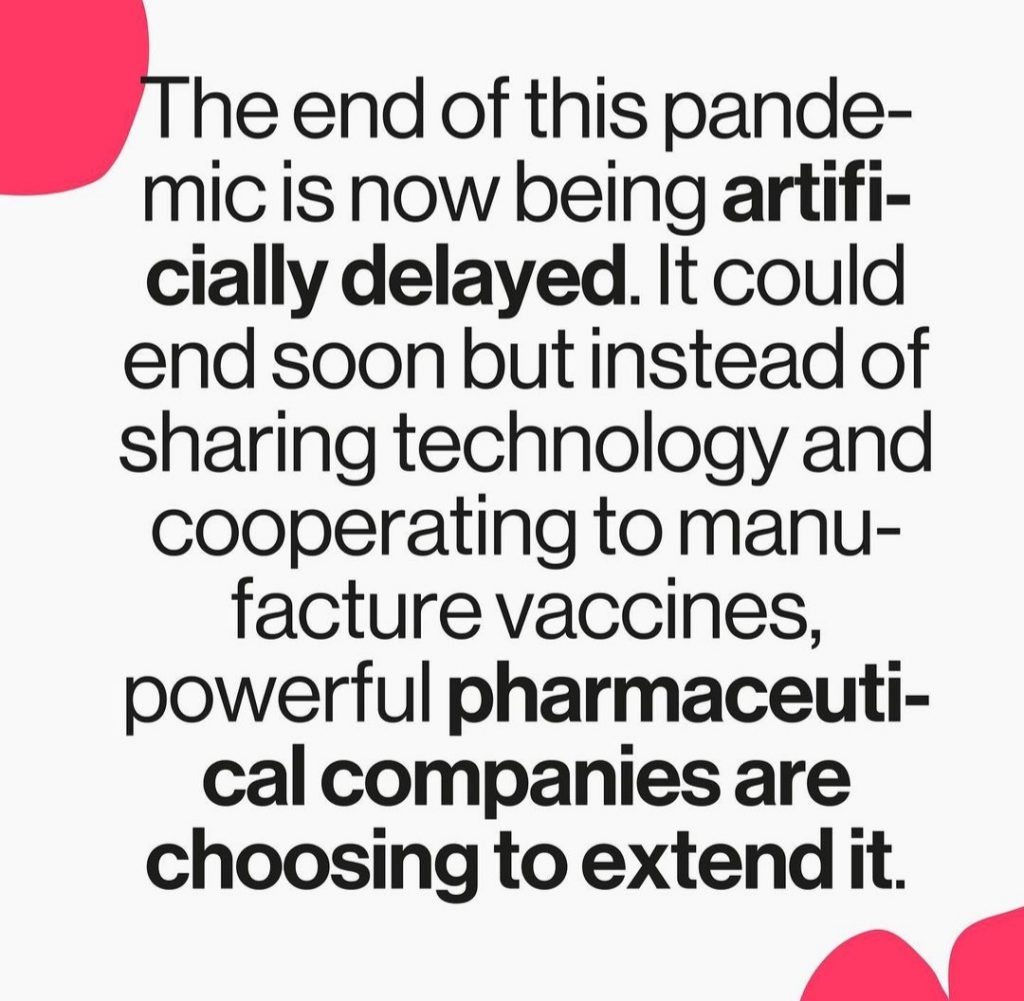 What the summit and Progressive International are looking for is solidarity, not charity. In a global pandemic, only a global response can truly address the problem at hand. With new variants popping up all the time, there is no time to wait. Thousands, if not millions of lives are at stake.
Watching the public meeting of the Summit for Vaccine Internationalism, I felt inspired by the governments, healthcare workers, and policy makers all calling for change with a unified voice against the structures that are actively harming people and keeping the world at risk. And I was left will a call for action– there is something we all can do! In many cases, these vaccines are the people's vaccines. The development of the Moderna vaccine was funded almost entirely by American taxpayers. So, for all you ex-pats living in Ireland, this is your call to action. And for all of us, regardless of state, we can advocate for the G7 and the WTO to waive patent monopolies and actively transfer vaccine technology to the rest of the world. A global pandemic requires global action, let us advocate for a change "from nationalism to internationalism, from charity to solidarity, and from competition to cooperation." All our futures depends on it.
Watch the public meeting recording and learn more about the movement for vaccine internationalism!
Gina Dorso is a masters student in international peace studies in Trinity College Dublin, originally from New York
Explore more on developmenteducation.ie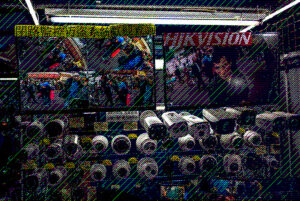 Is Hikvision, whose cameras and technology have been found in the Houses of the Oireachtas in Ireland, involved in grave human rights abuses against Uyghur Muslims? Kai Evans reviews the evidence.