Áine Doody and Órla McBreen of Irish Aid visiting exhibition stands at the Young Scientists exhibition
What do 'applied education' and science projects look like in practice? Aisling Halligan reports on the Science for Development initiative led by Self Help Africa.
Environmental and social justice issues affect communities everywhere, yet the stark inequalities between the Global North and Global South mean that poorer communities are even more challenged and often less equipped to deal with these challenges. With appropriate and considered application, the discipline of science has the potential to address many problems and improve livelihoods, as many Science for Development awardees have learned.

Since 2006, projects at the BT Young Scientist & Technology Exhibition have been recognised for this work; a travel bursary for the winning students offers the opportunity to investigate in the field and act as Global Citizens.
Take Timothy, for example. A computer science and economics student at UCC, Timothy McGrath took part in the learning exercise in Uganda in 2019, supported by Irish Aid:
"We were welcomed from start to finish, it was really nice that they were open to discussing what they were doing, and how Self Help Africa and Irish Aid were helping them. Also what actions they were taking themselves."
Timothy won the 'Science for Development' award in 2018 at the BT Young Scientist and Technology Exhibition. His project used gene-editing technology to improve water quality and make it safe to drink, tackling a major cause of cholera disease affecting people of the Global South, and earning him the prize.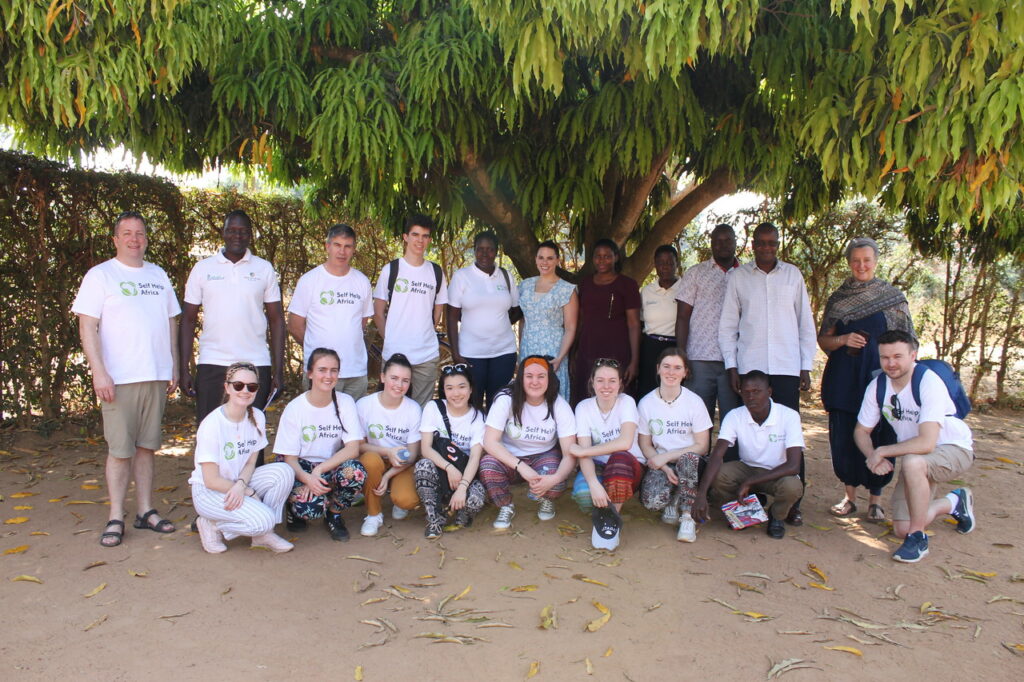 Growing ginger as a cash crop, tree planting, honey production, and the development of green jobs in Lake Bunyonyi region under the 'Striking a Balance' programme illustrate the range of projects in Uganda Self Help Africa is involved in.
A particular challenge faced by people in Uganda today (and others across Africa) relates to vaccine equity in tackling Covid-19; the vaccination rate in Uganda currently standing at just 17%* of the population.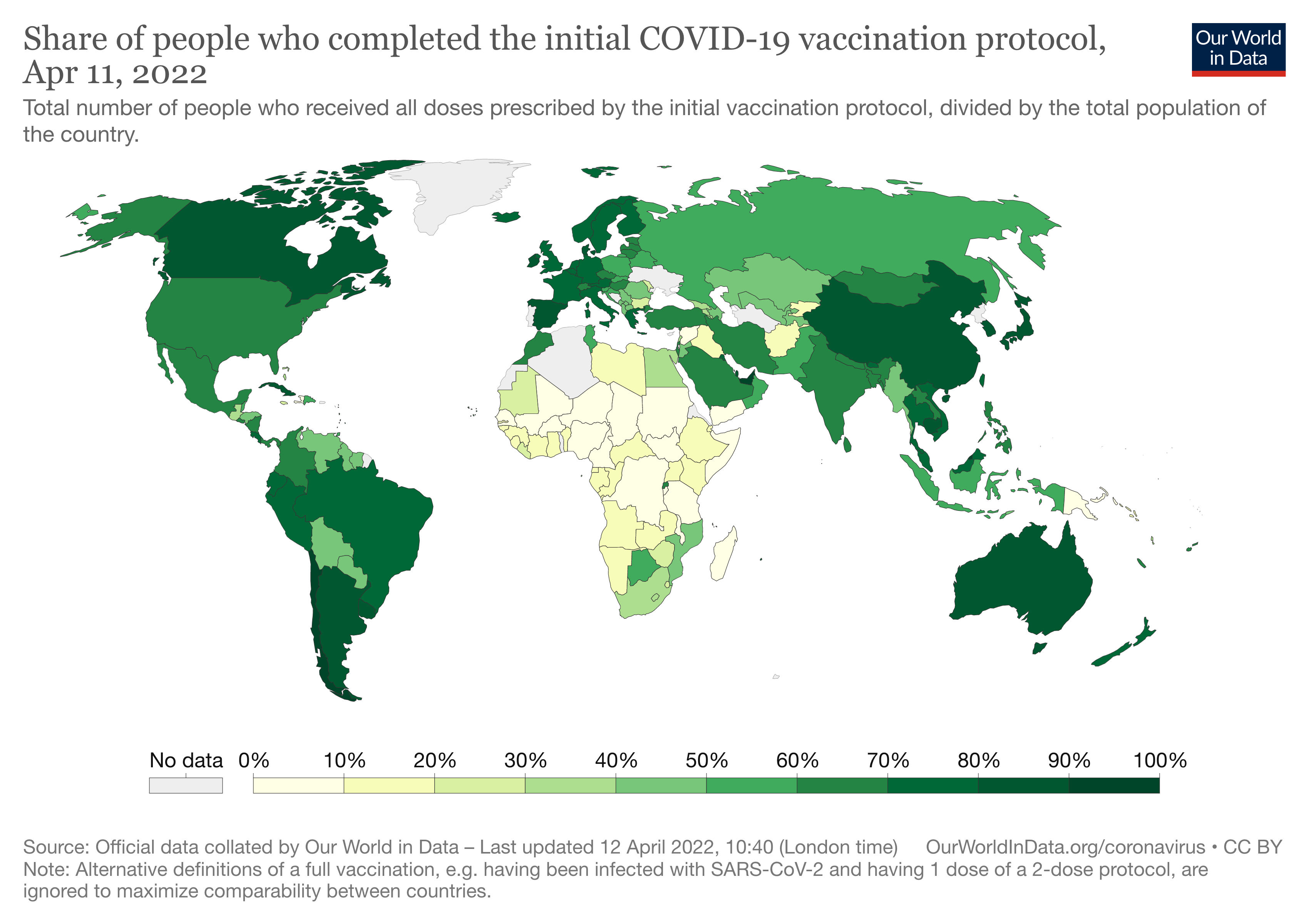 During the visit, Timothy presented his findings to students at Busitema University in Soroti. Following some questions, he noted that the students
"Were enthusiastic about what they could do in a similar way, or how they could do their own research projects and importantly what they could do to help their own community."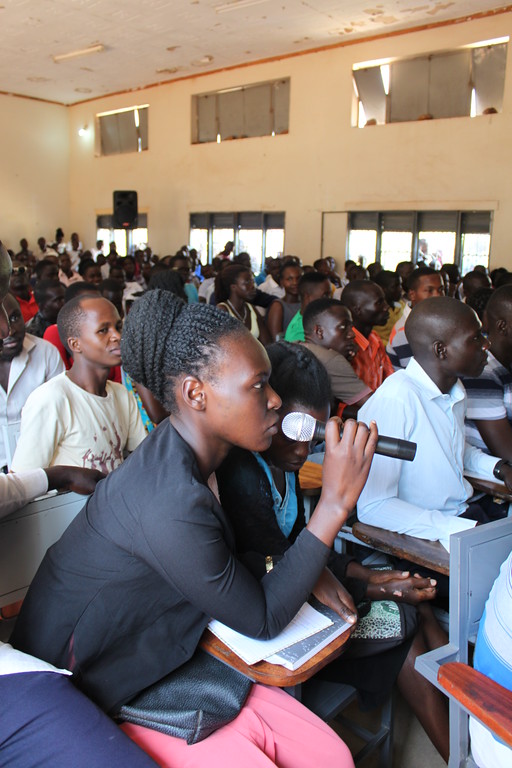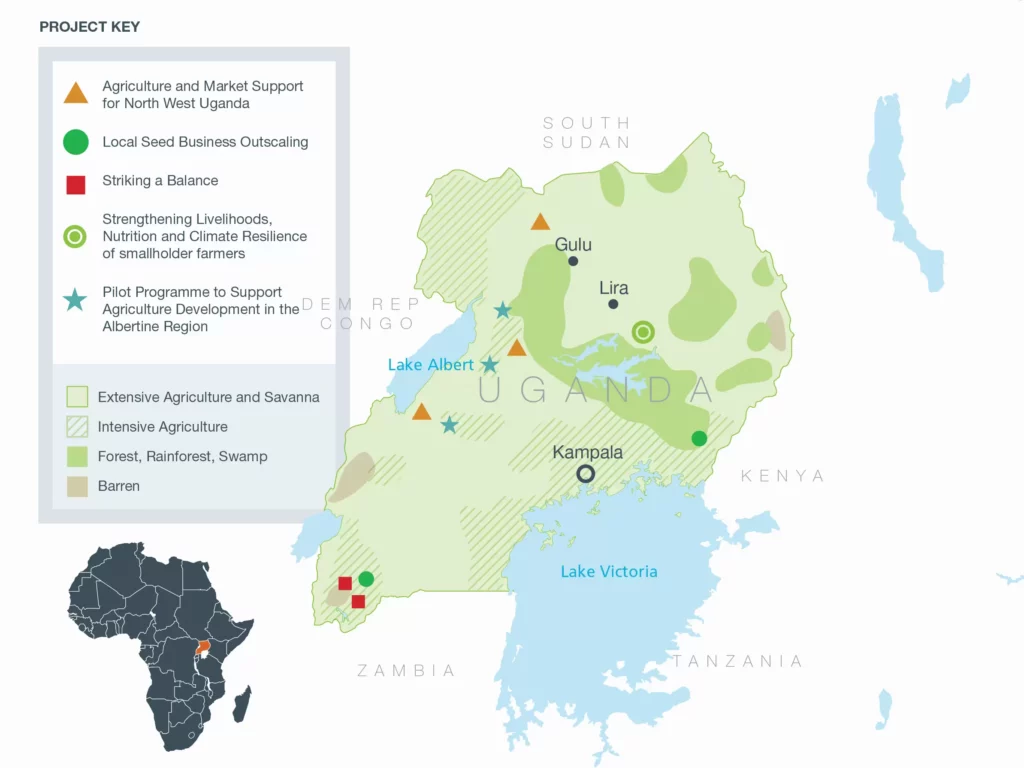 Various Self Help Africa staff in Uganda have featured as panellists in 'Science for Development' webinars in recent years.
Agricultural Adviser Robert Gensi based in Kampala spoke about resilience and humanitarian development in rural African communities, and Esther Ainyo presented on food production, environmental conservation and adoption of ICT with communities in Teso region.
In 2021, this new series sought to inspire students to come up with project ideas for future Young Scientist exhibitions that benefit Global South communities, and highlight pathways to possible careers in science.
Speaker panels involved students and past winners of the 'Science for Development' award too, reporting on projects and ideas. The 4-part series is available to view in full on YouTube (take a look here) and continues this Spring.
Join the upcoming 2022 spring webinar series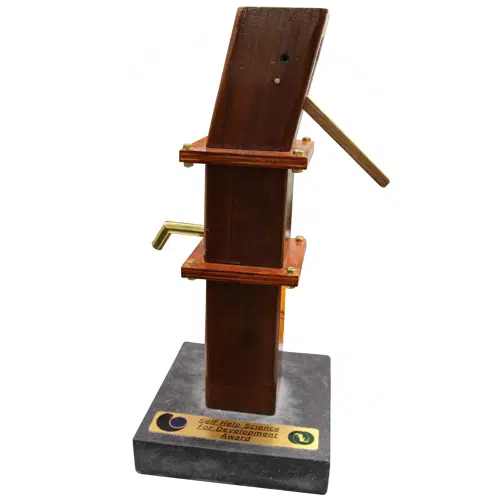 Design competition
Another strand of Science for Development this year is a competition for post-primary students to design a new trophy. The winning design will be made by an artist and presented to the 2023 award winner, and the winning student designer will receive a €500 prize. Find out more about the design competition.
Deadline: Friday 30th September 2022
Examples of science for development projects in action
While Timothy's winning project looked at addressing access to clean water, other previous winners responded to such issues as health, racial prejudice, and food security including refrigeration of food from the most recent winners.
Three students from St. Louis Secondary School in Dundalk, Jona Garcia, Claudine Mulihano and Iman Shittu, tested a renewable and electricity-free cooling system for food in an attempt to reduce food waste and tackle world hunger. The girls tested a method utilising saltwater and sunlight to achieve the award.
A third of all food is wasted globally, but at what stage in the supply chain the waste occurs contrasts greatly between Global North and Global South countries. An electricity-free cooling system has the potential to tackle and reduce food waste post-harvest in communities Self Help Africa works with and beyond.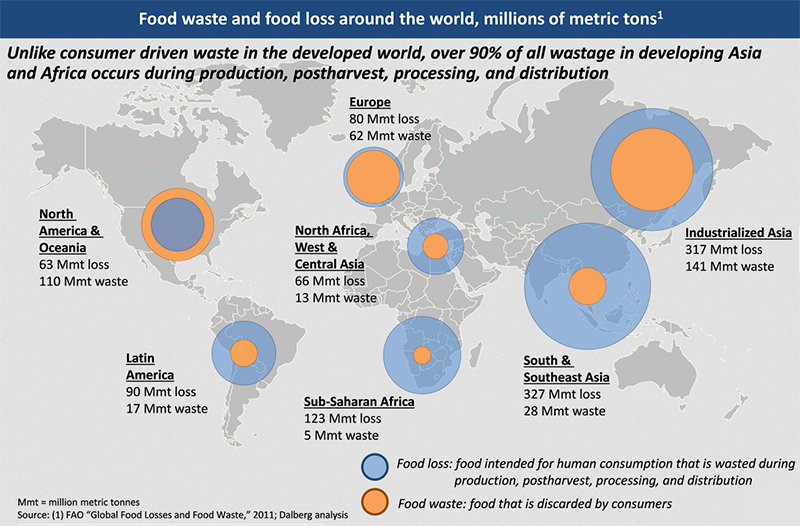 On foot of their prize, the students with their teacher Orla Muldoon presented their findings at a showcase in Iveagh House on 23rd March.
At a time when it is possible to travel, they will visit one of Self Help Africa's programme countries to further investigate their project. They will have the opportunity, as Timothy did as a student at Killorglin Community College under the tutelage of Marieke O'Connor, to learn more from the local communities they visit.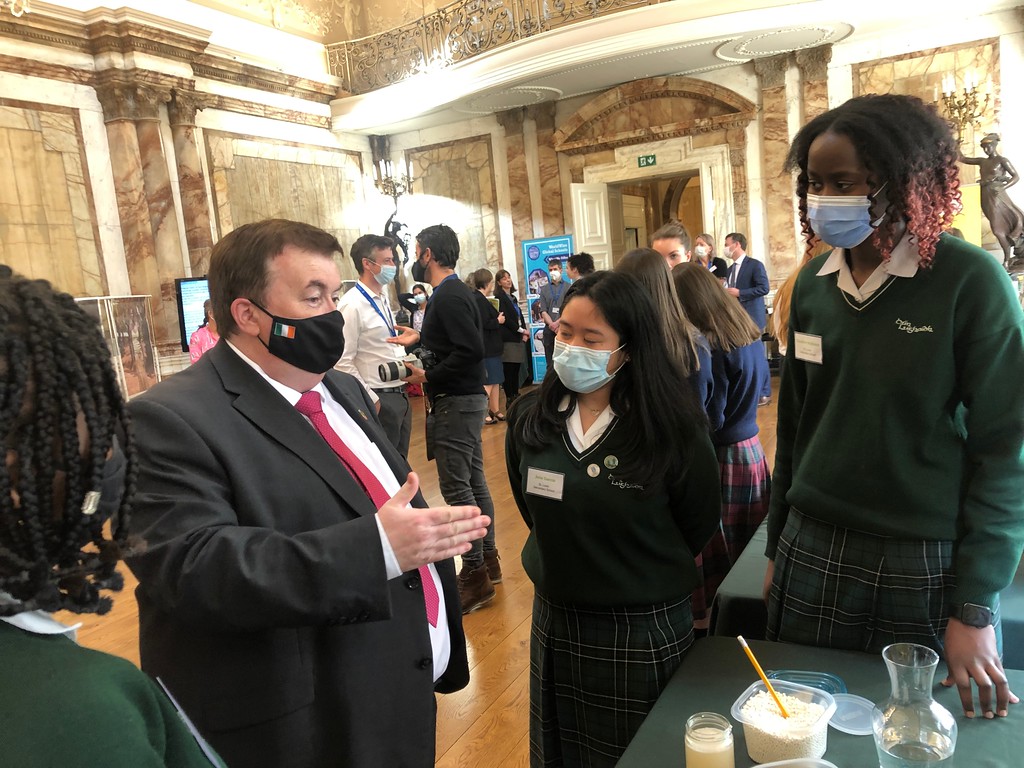 Reflecting on the impact of study visits
These study visits can have an impact on students who travel for years to come, and inform their choice of further study and career. It could be an opportunity for Jona, Claudine and Iman from St. Louis Secondary School to learn more about areas they could pursue when they leave school.
Tara McGrath (2008 winner) admits
"I changed my CAO form after the trip [to Ethiopia]. I had applied for Industrial Design in NCAD… after the visit I decided to switch to International Development in UCC… and while that [NCAD] course could have led me to the same role that I am in now, I do not think I would be as good at my job."
Timothy also comments that his travel in Uganda remains relevant today. A member of the ENACTUS society at UCC, he is currently involved in a project confronting plastic pollution and sustainable transport.
"ReFRAME is committed to producing products that target both of these issues by creating bikes out of recycled plastic for communities in the Global South. […] It's an idea that came from my visit to Uganda, seeing the distances people have to travel and a bike could be used to get around."
Aisling Halligan is Development Education Officer with Self Help Africa