This session took place on October 17, 2022 in Berlin and is one of thirty sessions recorded at the World Health Summit 2022 in Berlin, from 16-18th October.
The panel discussion covered the following areas as part of a reflecting and engaging the participant questions on state of 'global health architecture' in the world today:
The devastating aftermath of the COVID-19 pandemic taught the world a clear lesson: there is an urgent need to strengthen the global health architecture underpinned by strong governance and financing as well as connected and coordinated globally by the World Health Organization (WHO). Although a substantial commitment from many stakeholders, including governments, multilateral agencies and nongovernmental organizations is necessary to achieve the health-related Sustainable Development Goals (SDGs), a major challenge is the fragmentation of the global health architecture. Multiple new initiatives and a variety of agencies and projects limit the gains of specializations and lead to over-burdening countries.
In the face of colossal global health threats due to conflicts, pandemics, and climate change, as well as in the context of a complex geopolitical situation we witness the emergence of new initiatives, addition of new actors as well manifestation of multilateral initiatives tailored to the "disease of the day". Thus, the creation of new structures and institutions that are meant to close gaps or inefficiencies lead to even more fragmentation.
At the same time, the WHO supposed to be the foremost leader in the global health arena finds itself in a murky sea of well-wishers and has been chronically underfinanced to meet the expectations posed on it. Against this background, the panelists will share their visions for the global health architecture post-COVID-19 and discuss on the necessary political leadership to address fragmentation and work towards the needed consolidation
Chair: Prof. Dr. Ilona Kickbusch, Graduate Institute of International and Development Studies | Global Health Center | Founding Director | Switzerland
Speakers:
Rt. Hon. Helen Clark, Partnership for Maternal, Newborn and Child Health (PMNCH) | Chair of the Board | Switzerland, Former Prime Minister | New Zealand
Prof. Dr. Lawrence O. Gostin, Georgetown University | O'Neill Institute for National and Global Health Law | Faculty Director | United States of America
Dr. Harjyot Khosa, IPPF – International Planned Parenthood Federation | South Asia Regional Office | Business Development & Resource Mobilization | Senior Technical Advisor | India
Björn Kümmel, Federal Ministry of Health (BMG) | Acting Head of Unit Global Health | Germany
Dr. Mike Ryan, World Health Organization (WHO) | WHO Health Emergencies Programme | Executive Director
More on developmenteducation.ie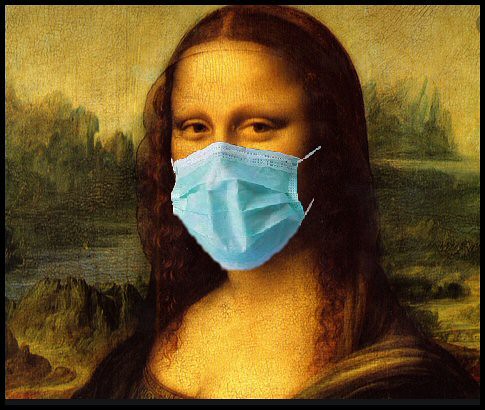 Misinformation about the coronavirus is rampant but when the mainstream media tries to debunk these myths, it can sometimes backfire..