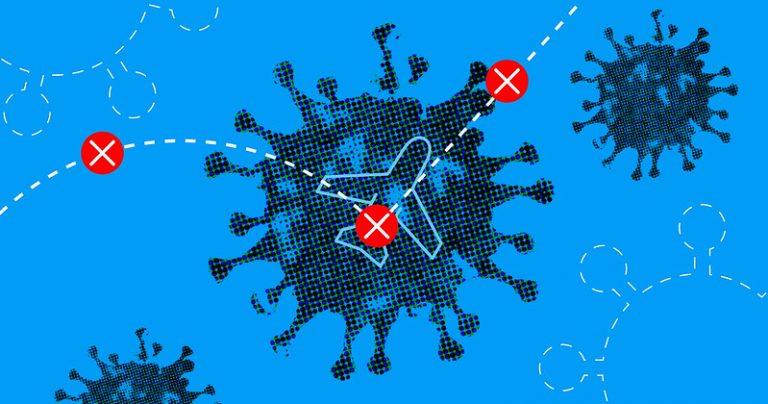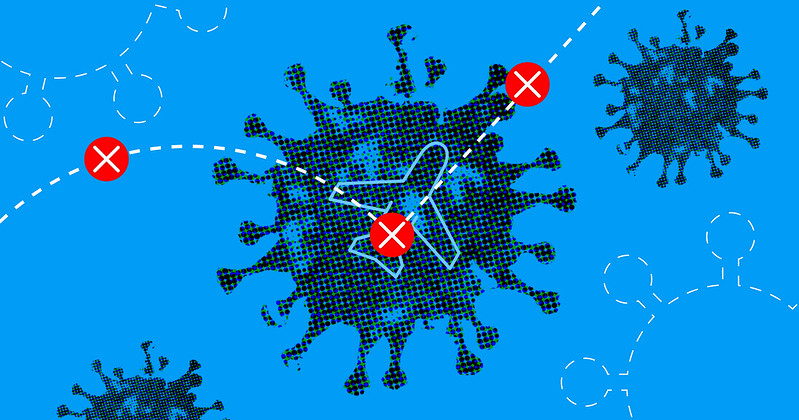 Who doesn't like listicles? Here's a run down of 5 teaching resources on the impact of Covid-19 that you have to check out. A list, introduced by Ciara Regan.
1. Global Citizenship Education in a Time of COVID-19
From the GCE-Curriculum linking experts in Worldwise Global Schools, this resource aims to support teachers of Junior Cycle subjects and short courses to use a cross-curricular approach to teach about some of the global issues and subthemes brought into sharp relief in contemporary times, specifically during the COVID-19 pandemic. The resource supports teachers to use a global justice lens, which has great educational benefits, and meets the requirements as laid out in a range of junior cycle specifications.
Background information is provided on a GCE subtheme relevant to the context of COVID-19 and this is followed by a list of Global Goals relevant to the information and activities each section.
Ideas for activities in the classroom and beyond are included, with links to sample learning outcomes from a range of junior cycle subjects and short courses identified for each activity.
Each section concludes with useful links for specific teaching and learning activities.
2. Men, women and COVID – Gender norms have a lot to answer for.
One in three women worldwide experience physical or sexual violence in their lifetime, and mostly by an intimate partner.
However, when crises and emergencies strike, such as the COVID-19 pandemic, Gender Based Violence (GBV) increases due to stresses and strains for those affected, abuses of power and an underpinning of rigid gender norms and harmful masculinities.
All of these contributing factors are exacerbated during times of crisis, largely at the cost of women and girls. It has brought under the spotlight the stark pre-existing rates of GBV globally and the lack of services for those that need them. It has driven home the worsened reality that COVID-19 restrictions brought for women who were trapped at home with their abusers while GBV services, where they existed, were reduced.
Concern Worldwide explore the role of gender norms and how COVID-19 has impacted women in these two resources, as well as how crisis and emergencies have a tougher impact on women. In addition to this, their resource Knowledge Matters – Gender Equality focuses on strategies for reducing GBV. When used together, these three resources can be a tool to explore and inform how women are impacted in emergency situations and, perhaps how these issues can be further addressed.
3. Community Resilience and the Ongoing Impacts of COVID-19 on Vulnerable Households
The effects of COVID-19 are still very much present in many communities. While in some developed countries we may be under the impression that the worst effects of the pandemic have subsided – thanks to the beneficial effects of vaccines, aid and government economic measures – in many poorer countries the situation continues to undermine the resilience of millions of people facing overlapping crises that reduce their ability to react. This crisis context is becoming structural for the most disadvantaged groups in the countries where we are present; climate change, economic downturns, diseases, conflicts or wars not only impede the recovery of many households in vulnerable communities, but also aggravate their situation.
Alliance2015 released this report in the light of the evolving situation, based on data collected about 22 months after the outbreak of the pandemic, and is the result of 8,461 surveys in 18 countries where Alliance2015 member organisations are working. The focus was on how COVID-19 is affecting several key aspects of households' resilience, such as their income capacity, accessing food, coping strategies and access to health and education services.
A clear picture has emerged  showing the extent to which growing numbers of people are being left behind. The disproportionate impacts of COVID-19 – alongside climate change and conflict – on those living in chronic poverty must be met by a response which, accordingly, focuses on addressing the their urgent needs, such as access to food, health and education, to name but a few.
4. Conflict, Climate Change and COVID-19 to worsen World Hunger in 2023
The 2022 Global Hunger Index indicates progress against hunger has largely stagnated in recent years.
Certain indicators used in the research suggest that nourishment has worsened, like in the prevalence of undernourishment, that shows that the share of people who lack regular access to sufficient calories is increasing.
The report also points out that food security is likely to decline in the next years due to overlapping global crises: conflict, climate change and the economic effects of the COVID-19 pandemic. These crises come on top of underlying factors, such as poverty, inequality, inadequate governance, poor infrastructure, and low agricultural productivity, that contribute to chronic hunger and vulnerability.
5. The Economist Education Foundation resources and Topical Talks
The Economist Education Foundation supports teachers dedicated to empowering children with skills to thrive in our complex and polarised world. Signing up to their Topical Talks gives you free teaching resources each week for classroom discussions about current affairs.
Specifically related to COVID-19, poverty, well-being, gender, news literacy, conspiracy theories in the news and more are covered in the Topical Talks.