Over the course of 2017, a group of students from Presentation College, Bray led a design experiment: to see what a school might look like if the meaning and ambition of the globally agreed Sustainable Development Goals were realised in their school.
Who We Are
A team of 37 student-activists from Pres Bray, who used the popular computer game Minecraft (a hugely popular construction game where users dig (mine) and build (craft) different kinds of 3D blocks within a large world of varying terrains and habitats to explore) as a digital learning tool to realise their ideas for changing their school community environment, one brick (or block) at a time.
The project 17 Goals. 1 School. And Minecraft. involved more than 30 students and 10 teachers across the Pres College Bray school community with staff from NGO 80:20 Educating and Acting for a Better World as an experiment in innovations within activism.
How We Did It
A number of activities drove the project along, documented by everyone involved and shared widely. These include:
As a project that sought to involve a wide array of young people to lead the project in their vision in a critical manner on the themes and targets of the Sustainable Development Goals, the project achieved its main aim. Other achievements include:
hosted field visits and a tour of live project work as it was developing with student delegations from secondary schools in Bray.
shared learning and coached other students (and adults!) in the tools, tactics and techniques used through talks and presentations, including at Convergence Festival 2018, to staff and advisors at the head offices of the Sustainable Energy Authority of Ireland (SEAI), at the national Green Schools expo at the RDS and with members of the Irish Architecture Foundation.
won the most innovative project of the year category at the national Young Environmentalist Awards showcase in 2018 [2]
the project was selected as a finalist in the United Nations SDG Action Awards in the visualizers in 2018, introducing this work into a wider set of actions on the Sustainable Development Goals (selected out of a list of 740 projects internationally)
For more, visit the project page collated by 80:20.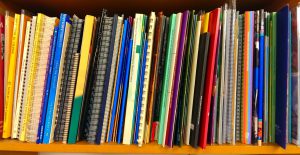 Are you an educator looking to explore global issues but unsure where to begin? Then this 5-point list is the list you've been waiting for.
Read More »