Who We Are
Five Artists: Nikita Abuya from Kenya, Béibhínn McCarthy, Tara O'Brien, Neave Alouf from Ireland and Viktoria Spokojna from Berlin
STAND Activities Coordinator, Caitriona Rogerson and Marketing and Branding Awareness Coordinator Madeline Campbell.
What We Did
In 2021, the STAND Student Festival celebrated collective resilience in the face of global challenges. From the fight for climate justice to social inclusion, gender equality to mental health, this year's #RISEUP Exhibition puts stories of hope, determination, and resilience centre-stage.
The #RISEUP Exhibition showcased twenty changemakers from around the world who have risen up to take action for positive change. From Ireland to Kenya, Somalia to South Africa, Uganda to Afghanistan, these individuals and collectives have shown courage, creativity and dedication in tackling global challenges.
The following are but a few of the images included in the exhibition which toured the 14 participating campuses.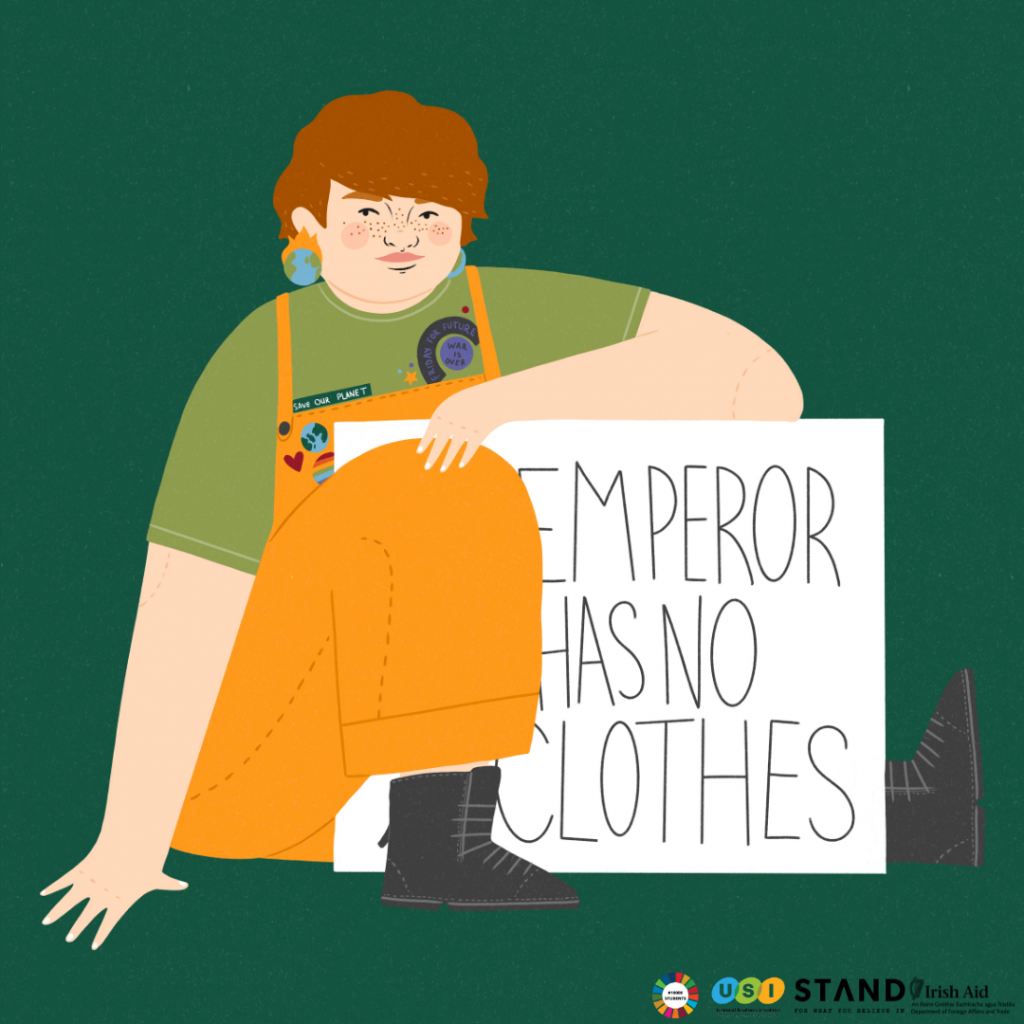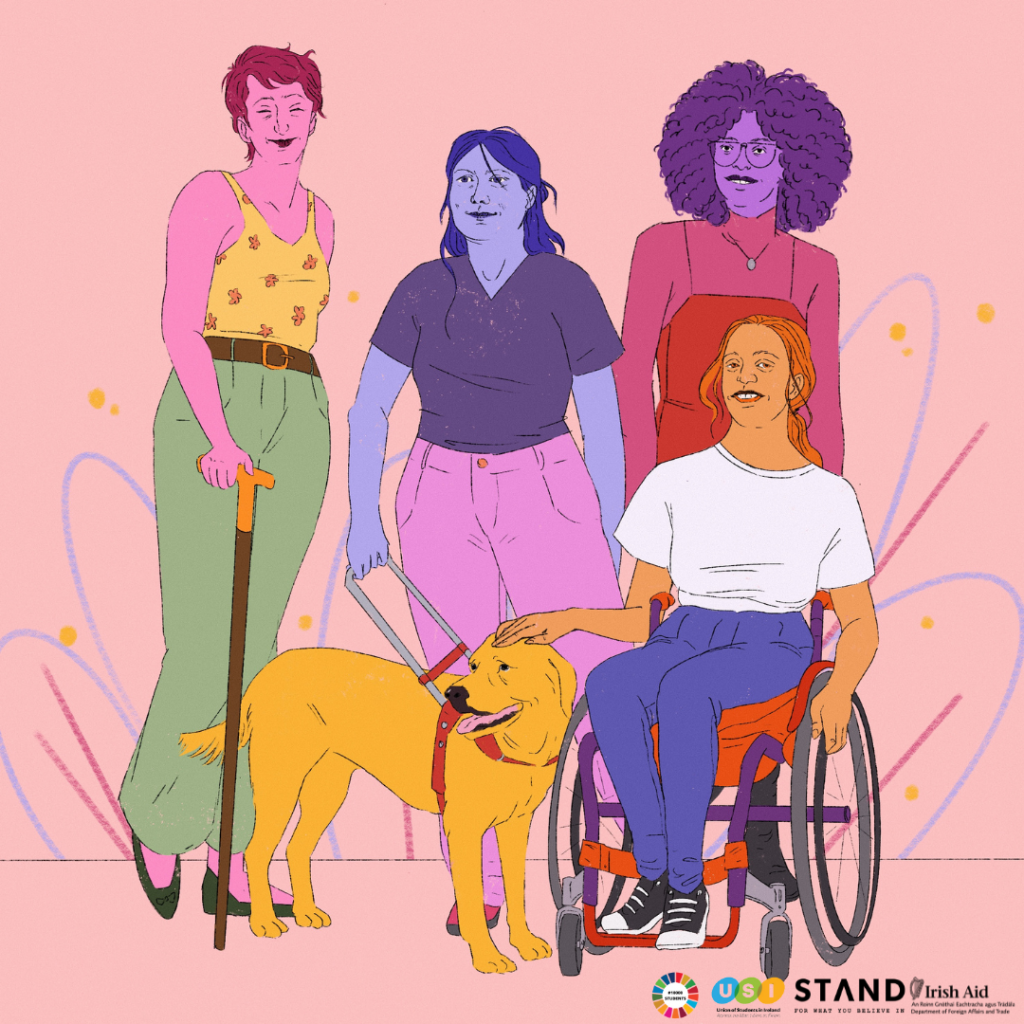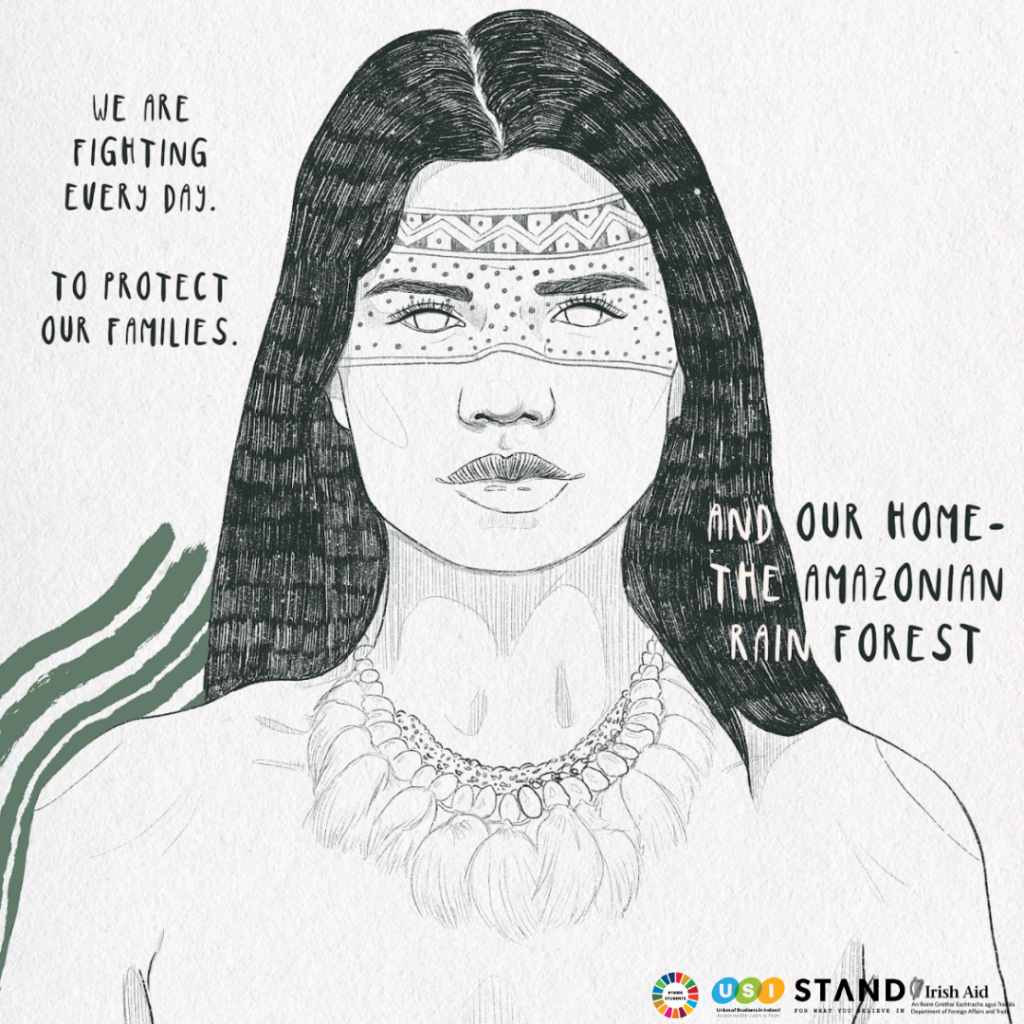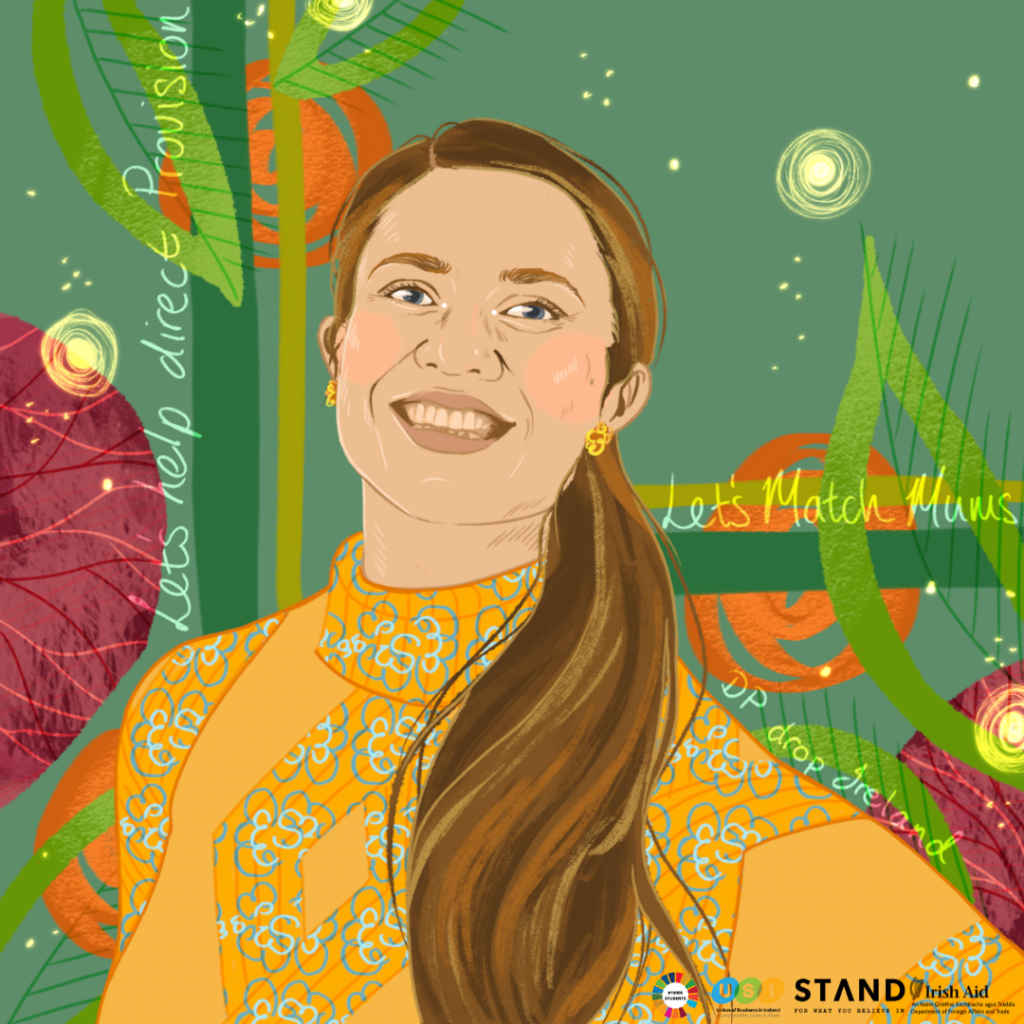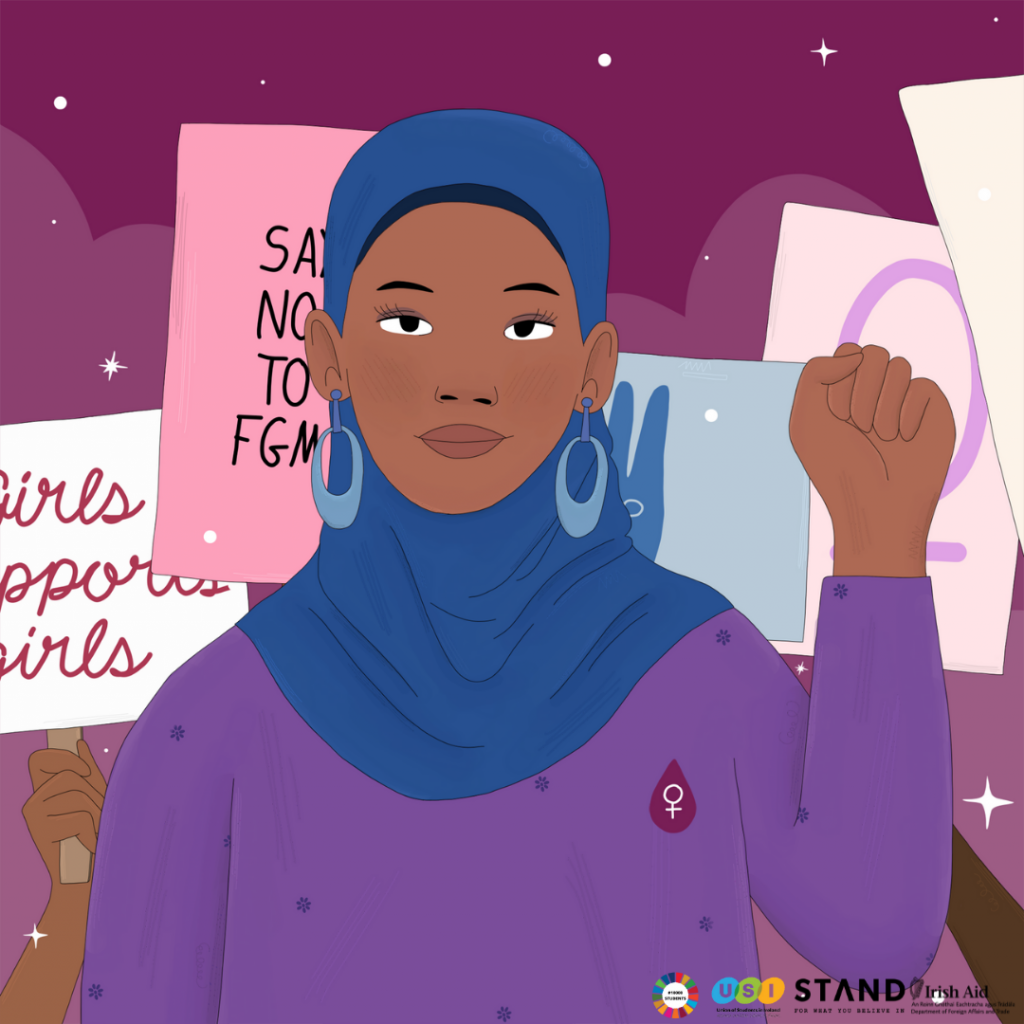 The activists and changemakers included in the exhibition included:
Climate Action:
Saoi O'Connor (18) – Climate Activist, Ireland
Nzambi Matee (29) – Social Entrepreneur & Engineer, Kenya
Vanessa Nakate (24) – Climate Activist, Uganda
Nina Gualinga (27) – Climate & Indigenous Rights Activist, Ecuador
Aisling Byrne (27) – Entrepreneur, Fashion Activist, and Founder of Nuw, Ireland
Equality:
Senator Eileen Flynn (31) – First Traveller to have a seat in the Oireachtas, Ireland
Alex Kofi Donker (29) – Founder of LGBT+ Rights Ghana, Ghana
Disabled Women Ireland (DWI), Ireland
Louisamay Hanrahan (29)- Founder of Let's Help Direct Provision & Let's Match Mums, Ireland
Black & Irish, Ireland
Women & Gender Equality
Ifrah Ahmed (32) – FGM activist and campaigner, Somalia/Ireland
#MeToo Movement, Global
Movement to Repeal the Eighth Amendment, Ireland
Candice Chirwa (25) – Menstruation Activist, South Africa
Sonita Alizadeh (25) – Rapper & activist on Child Marriage, Afghanistan
Mental Health
Jay Buntin & Mathew Taylor (19) Founders of Pure Mental, Northern Ireland
Adam Harris (25)Founder of AsIAm, National Autism Charity, Ireland
Geraldine McDonnell (25) Traveller & Mental Health worker, Pavee Point, Ireland
Blessing Dada, (21) Irish-Nigerian Mental Health Activist
Hauwa Ojeifa (29) – mental health activist, Nigeria
Features, blogs and guides

Are you involved in education work and interested in joining our Education Advisory Panel? We are seeking new members from people active in formal or non-formal education roles.
Read More »