After Covid-19 related cancellations in 2020, the STAND Student Festival returned this year to 14 campuses across Ireland, putting stories of hope, determination and resilience centre-stage.
Who We Are
STAND Activities Coordinator Caitriona Rogerson, Marketing and Brand Awareness Coordinator Madeline Campbell, STAND Brand Ambassadors across multiple campuses
What We Did
Run by students, for students, the STAND Student Festival has been bringing award-winning photography,  film and events focused on global justice to campuses across Ireland every autumn since 2013.
The theme of this year's festival is RESILIENCE and celebrated young people's courage and creativity in rising up in the face of global challenges. The festival and #RISEUP exhibition spent one week on each of the fourteen campuses and host a variety of events from speakers and debates to online workshops and panel discussions.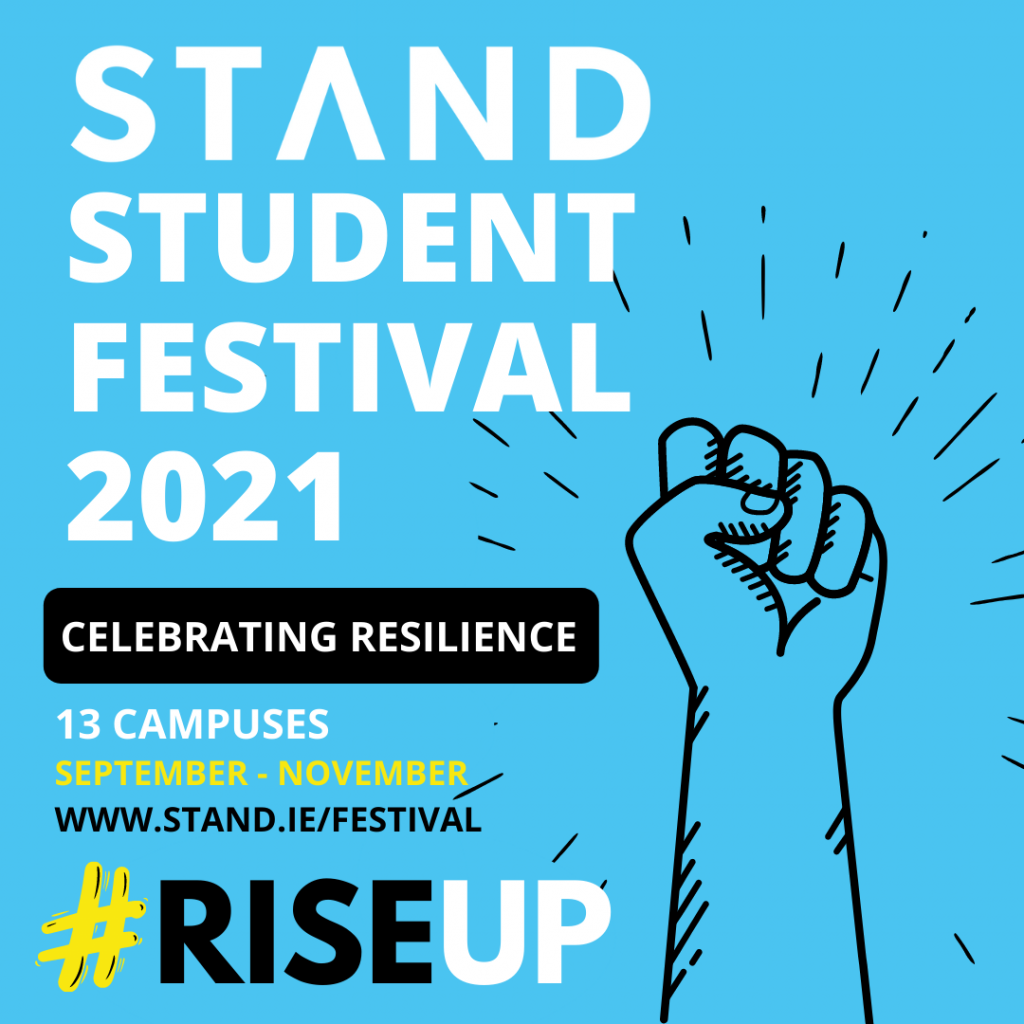 On the Festival's return:
"The exciting thing about this year's STAND festival is how relevant the topic is to all of us. Making [resilience] this year's theme is helping all of us to celebrate the positive in the world even among all the negative we lived through in the past year."
STAND Brand Ambassador, Christine Brungard, IT Carlow
"We are excited to bring the STAND Student Festival back on campus, and 2021 marks the biggest festival yet. There are lots of ways to get involved – check out our travelling Exhibition, attend an event or film screening on your campus, and be sure to sign the pledge to #RiseUp to join a community of like-minded young people passionate about standing up for global justice."
Caitriona Rogerson, STAND Activities Coordinator
Features, blogs and guides

Calling all SDGs and human rights teachers, educators and activists! developmenteducation.ie is conducting an external evaluation of its current programme of work, 2018 – 2022,
Read More »