Resource Title
Advert: A second a day
Summary
A young girl's life gets turned upside-down in this tragic second a day video.
Could this ever happen in the UK, or Ireland? This is what war does to children.
This advert was produced based on a public awareness campaign by Save the Children following four years of war in Syria, leading to the worst humanitarian crisis in a generation.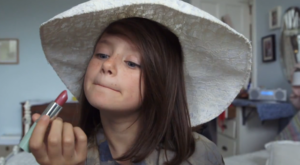 Description

Published: 5 Mar 2014
What is happening to Children? As reported by Save the Children, in April 2015:
More than10,000 children have been killed; 5.6 million children need humanitarian aid.
Inside Syria 3.5 million children have been forced from their homes.
Nearly2 million children have fled the country and are now living in over-stretched refugee camps or villages.
Alost 3 million children are unable to go to school (2.3 million inside Syria, 685,000 refugees)
10 million people do not have enough to eat.