Resource Title
Development Education for Girl Guides: Ladybirds, Brownies and Guides pack
Summary
A collection of 15-20 page resource packs covering human development and human rights topics and issues to support the Development Education Badge for Irish Girl Guides.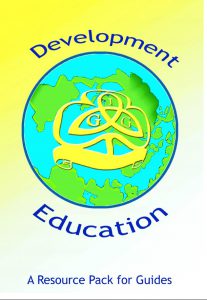 Description
The Irish Girl Guides has produced a badge and syllabus for Ladybirds, Brownies and Guides on development education (DE).
The three resources cover a wide range of core human development and human rights issues in an accessible way for young people through a series of tried and tested DE activities, worksheets and background information.
The topics covered across the three books are:
Poverty and Hunger
Education for World Citizenship
Gender
Environment
Justice and Fairtrade
Global Interdependence
Human Rights
Democracy and Peace
The Millennium Development Goals