Resource Title
Education for Sustainable Development: 'Images and Objects' Active Methodology Toolkit
Summary
This 22 page toolkit is for facilitators and teachers interested in education for sustainable development. It provides the context for the development of the toolkit which includes the background to the UN Decade of Education for Sustainable Development and an overview of suitable Education for sustainable Development methodologies.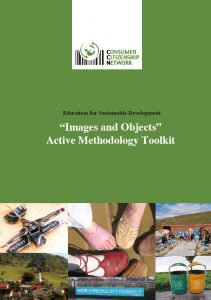 Description
The resource includes step by step instructions for planning, implementing Education for Sustainable Development activities using images and objects.
The 'Images and Objects Toolkit' might provide a quick start for teachers and facilitators who would like to use a visual approach to exploring aspects of sustainable development in their teaching and learning environment.