Resource Title
Irish Aid Global Citizenship Education Strategy 2021-2025
Summary
Global Citizenship Education aims to increase public awareness and understanding of issues such as climate change, hunger, global inequality and injustice. The 2021-2025 Irish Aid Global Citizenship Education strategy outlines how Irish Aid will deepen and strengthen its commitment to support life-long learning, working with people of all ages both in and out of formal education, over the coming years.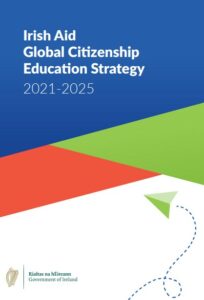 Description
Following an extensive consultation process with educators in formal, non-formal education, including with youth groups, community organisations and stakeholder bodies and organisations, this strategy document builds on the learning and progress achieved from previous strategies.
The strategy's role is outlined by Minister for Foreign Affairs, Simon Coveney T.D in his foreword on p.1 as follows:
"Global solidarity, international cooperation and collective action for a better future are values at the centre of Ireland's foreign policy. They underlie our sense of global citizenship and the work of Irish Aid, our international development programme.

This new Irish Aid Global Citizenship Education Strategy sets out how the Department of Foreign Affairs will support the public to explore how global issues interlink with their everyday lives and how we can act, individually and collectively, to build a better world.
… If the global pandemic has shown us anything, it is that wherever in the world we live, we are connected to each other. How we respond to that realisation will define our planet's future. It is time to act."
An outline of achievements, summary successes and roadmap approaches are also graphically illustrated throughout the strategy.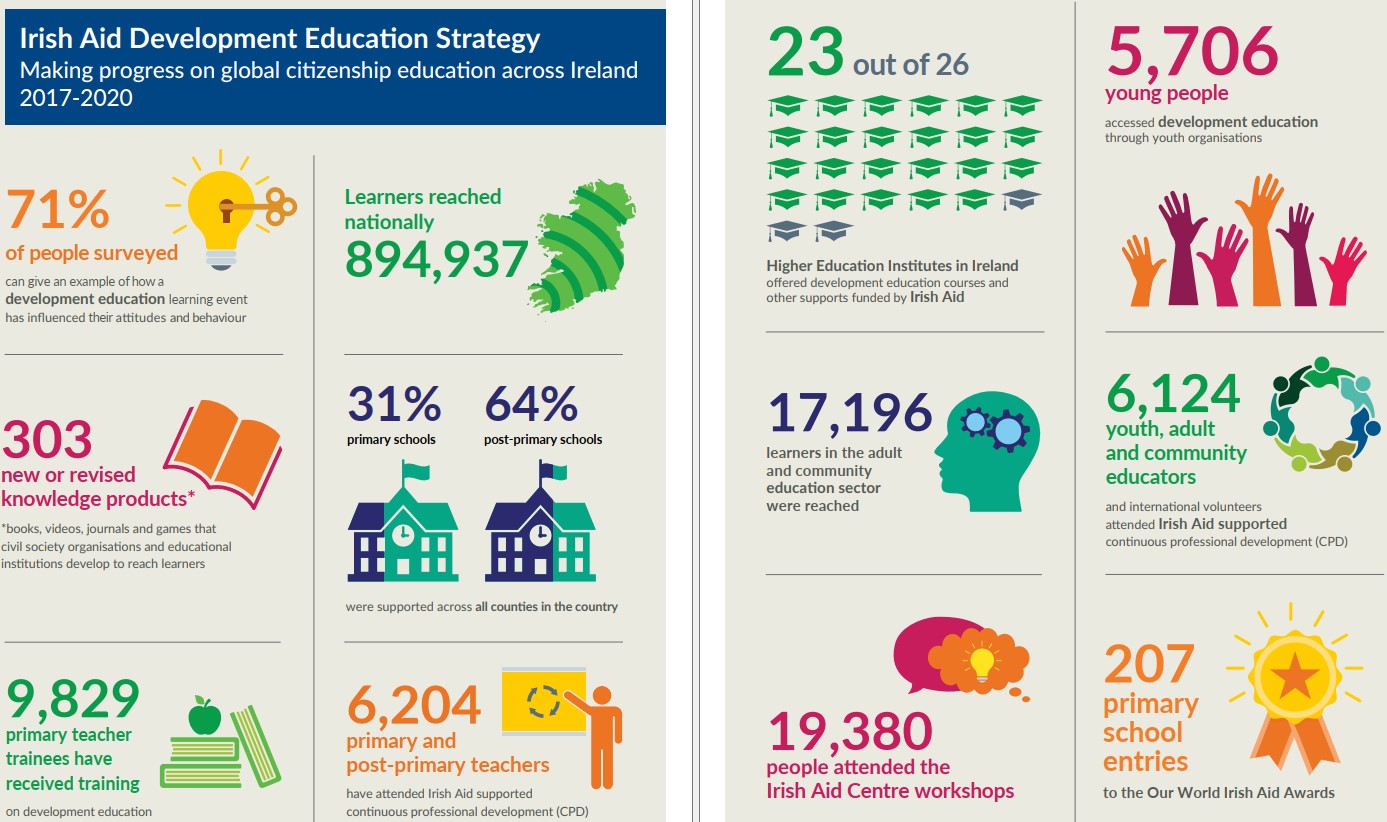 Contents
Foreword by Minister for Foreign Affairs, Simon Coveney T.D. and Minister for Overseas Development Aid and Diaspora, Colm Brophy TD
Our Strategy
Why Global Citizenship Education?
Our Policy Environment
Progress to Date
What do we want to achieve?
Learners and their Communities
Policy and Curriculum
Institutions
Educators
Irish Aid Awareness
Ways of Working