Resource Title
Welcome to the London Arms Fair
Summary
Satirical advert on The London Arms Fair, which came to the ExCel centre in London in mid-September 2015. You'll find guns, tanks and killer drones – and you may also find offers of illegal torture equipment.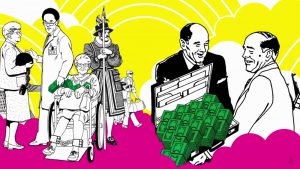 Description
Date: Sept 14th, 2015
"For many years, the London Arms Fair (DSEI) has been showcasing arms to all kinds of governments, including known human rights abusers .

And that's not all. We've discovered illegal equipment being advertised. At some we found cluster bombs, at others it's been leg irons, electric shock batons and stun guns – tools used to torture people.

We think people should know what's happening on their doorstep. So we gave the government…
The-really-big-and-far-reaching-ad-campaign-they-never-really-wanted-you-to-see"
Satirical video as part of Amnesty International campaign to demand the UK government stops the trade in illegal torture equipment once and for all.