Resource Title
Will you be my sponsor?
Summary
This video produced by Child Fund won the 2013 'Rusty Radiator Award' as the most clichéd and unhelpful video about Africa.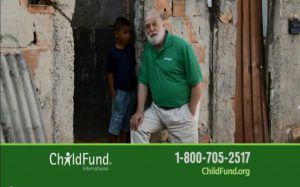 Description
Published November 27, 2012
Many of us have heard of the Africa for Norway campaign by now, but have you heard about the Rusty Radiator Awards? Created in 2013 by the same folk who came up with the genius Radi-aid Campaign, these awards set out to 'name and shame' by challenging stereotypes frequently used in videos for fundraising campaigns.
They aim to address the need to create engagement built on knowledge rather than stereotypes. There were 5 videos in total nominated for the 'Rusty Radiator Award' and 5 videos nominated for the 'Golden Radiator Award' – all of which can be used as a great stimulus to create debate and discussion.
The reasons given by their jury why this video won the 2013 Rusty Radiator Award:
"In this video, children cannot speak for themselves because they are "too poor for words." This claim is beyond offensive; the video presents the Western donor as the saviour. In addition, the video gives you the impression that just 92 cents a day will save the life of the child you sponsor. When only addressing poverty, structural inequalities, lack of proper health systems and other issues become so simple."