Resource Title
Working Children Worldwide: Child labour and Globalisation
Summary
This 78-page cross-curricular pack and poster on child labour and globalisation provides information and stimulating activities to help pupils explore children's work in the past and in the present. It also features case studies and ideas for local and global actions.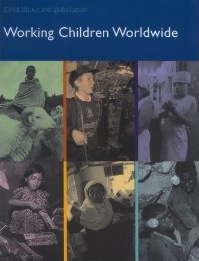 Description
Working Children Worldwide explores why children work, the range and nature of this work and how what we buy and what we do links us to working children. It encourages children to consider why child labour is an important issue, and looks at child labour as exploitative and also where it enables children to make a positive contribution to their families.
The educational pack has information, activities and materials needed to take pupils on an investigation of children's work, past and present. It supports key skills in CSPE, geography, history, English and literacy through a contemporary and important issue.
The pack contains:
22 stand-alone activities which explore the impact of work on children's lives
Four case studies from around the world that bring to life the experiences of working children
Clearly presented curriculum links to help in planning lessons
Full-colour A1 poster of children at work around the world.