Thirty years on and Geldof is back. Again.
He's back with Ultravox's Midge Ure and they're asking, "how can they know it's Christmas time?": surely a progression from wondering "do they know it's Christmas time at all?".
Band Aid returned on our tellyboxes on Saturday night on X Factor, no less, and it has returned with a (media frenzied) bang.
We are all familiar with the original 1984 version, which raised millions for famine relief in Ethiopia.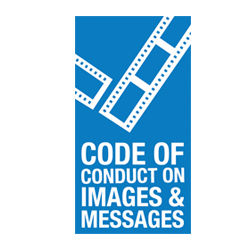 It didn't come without its criticisms (never mind the fact that the album cover isn't even close to being code compliant when checked with the Dóchas Code of Conduct on Images and Messages by Dóchas!).
Criticisms even came from Bob himself:
"I am responsible for two of the worst songs in history. One is 'Do they know it's Christmas' and the other one is 'We are the World'.
Why, then, has Bob chosen to re-hash the same song which patronises and perpetuates the 'white saviour' narrative?
Bob claims that it doesn't matter if you like the song, or if the song is any good in the first place, what matters is that you buy the single. Contributing something is better than contributing nothing. Which, many might say, is fair enough.
But is it really fair to be reusing lyrics which portray Africa (because, remember, it is just one country after all!!) in such a negative light? Why not ask Fuse ODG, who eventually turned Bob down for precisely this reason:
"I was sceptical because of the lyrics and the videos of the previous charity singles, and I worried that this would play into the constant negative portrayal of the continent of Africa in the west. Geldof and I spoke at length about this and he agreed with me on many levels, assuring me that we could use it as an opportunity to showcase the positives of Africa.

However, on receiving the proposed lyrics on Thursday – two days before the recording was due to take place in London – I was shocked and appalled by their content. The message of the Band Aid 30 song absolutely did not reflect what Africa is truly about and I started to question whether this was something I wanted to be a part of."
There are many reasons why we should or shouldn't all go out and buy this single, which are important to read and engage with. Damon Albarn, leader of acclaimed multi-artist experiment Africa Express (also known for Blur and Gorillaz fame) presents one of the more salient responses to the underlying problem with this type of fundraising:
"There are problems with our idea of charity, especially these things that suddenly balloon out of nothing then create a media frenzy where some of that essential communication is lost and it starts to feel like it's a process where if you give money, you solve the problem, and really sometimes giving money creates another problem."
From an educational perspective there are many questions that can be asked in order to interrogate how we might respond to the Band Aid 30 phenomenon:
Does Band Aid do enough to address is the issues? Is it ok if it doesn't?
Is Damon Albarn right; do we need to reassess what it is we mean by charity?
 Is it ok to make (and sell!) sweeping generalisations about a continent, in the name of charity?
What would you say to Bob about Band Aid, given the chance?
What would you say to an African person, be they Ethiopian, Liberian or Sierra Leonean who had heard this song?
Would you be proud to stand by the message of the song(s)?
Have you bought the single…?
More on developmenteducation.ie

Are you involved in education work and interested in joining our Education Advisory Panel? We are seeking new members from people active in formal or non-formal education roles.