The system for asylum seeker accommodation in Ireland has been described as inhuman, degrading and illegal by human rights groups and critics. Navika Mehta reviews Direct Provision's legacy and compares it with a similar model that has appeared in India.
In recent years, the terms "refugee", "asylum seekers", and "immigrants" have been widely used by media outlets to refer to people who don't belong to their country of residence. However, there are crucial differences in these labels that need to be highlighted.
There is discourse that mixes up these terms and creates a perception and sense of nationalism that is inherently harmful to the future of a country.
The 1951 UN Refugee Convention, a United Nations multilateral treaty relating to the status of refugees, states:
"a refugee is anyone who leaves their country because they fear that they are in danger of persecution for one of the following reasons – race, religion, nationality, membership of particular social groups, or political opinion."
There are several reasons why a person may have to flee their country as a refugee, war being only one of them. Asylum seekers, on the other hand, "are people seeking to be recognised as refugees…People in this process are legally entitled to stay in the state until their application for protection is decided."
Under the 1948 Universal Declaration of Human Rights states: "All human beings are born free and equal in dignity and rights." States are required to uphold this by providing basic rights to those seeking asylum.
In Ireland, people seeing asylum are accommodated by the government's Reception and Integration Agency (RIA) in Direct Provision centres. These were initially meant to be "interim" systems to provide accommodation for six months while people waited for the outcome of their applications, but now the average length of stay is around 23 months, with around 400 residents stuck in the system for five years or more. According to the RIA
"Direct provision commenced on 10 April, 2000 from which time asylum seekers have received full board accommodation and currently, personal allowances of €21.60 per adult per week".
As of March 2019, this allowance increased to €38.80.
This system has been criticised for its prison-like rules that restrict the freedom of refugees and asylum seekers.
20 years in the making
2020 marks 20 years of Direct Provision. In these years the system has seen people being crammed into tiny rooms, segregated away from society in remote areas with no connectivity to cities/towns. Families sharing a single room with strangers is a common sight in DP centres. Teenage girls are forced to share toilets and living spaces with older men. There are a number of reports of sexual assault in DP. Moreover, according to a FOI report in 2017 from the RIA, "Forty-four people have died in the direct provision system between 2007 and 2017, including three stillborn babies and one 'neonatal death'". In 15 cases, the cause of death is "unknown" or "died".
Sylva Tukula was an asylum-seeker from South Africa who died in the Great Western House Direct Provision Centre in Galway in August 2018. Her death and funeral were covered up with no notification to her loved ones. She was a trans woman in her 30s and lived in an all-male centre at the time.
The RIA has since issued an apology. But this incident is another example of how the state views asylum-seekers as those who don't deserve dignified treatment even in death, let alone when they are alive.
The Movement of Asylum Seekers (MASI) is a grassroots movement which was founded in 2014 after a series of protests initiated and led by asylum seekers in Cork. Their movement's goal is to reform the current process of attaining refugee status which currently sees asylum seekers being put in direct provision centres for several years. They demand an end to Direct Provision, a right to work and access to education at all levels and an end to deportations.
A balance sheet of indignities
On 5th October 2019, MASI conducted their first conference. This conference highlighted the voices of asylum seekers. A key point emphasised at the conference related to legal status, in that a person's legal status does not make them any less human. DP denies people of basic human rights such as access to work, the ability to cook their meals and to live in decent conditions.
The keynote speaker Bulelani Mfaco of MASI spoke about the interviews that are held after long intervals and how asylum seekers are asked to recall at each interview what they said in previous interviews. Any inconsistencies are regarded as "lying" or "making up stories" if their words don't match up. In cases where asylum seekers fled suppression and violence due to their sexuality they are asked to "prove" their sexuality and have even been accused of "not looking gay enough".
Issues raised at the conference include:
The threat of deportation also constantly hangs on asylum seekers.
Children who live in DP centres find their lives disrupted. This includes children who have had to flee their home countries due to dangerous circumstances, including violence. Despite sensitivities surrounding the contexts of young people's lived experiences, many are forced to travel long distances to access education and are unable to participate in after-school activities or events. They often have to take up responsibility for younger siblings and even help parents with filling out forms etc. if they speak/write English.
While it was announced in 2018 that asylum seekers would be allowed to take up employment, only a few permits were granted and were only valid for 6 months. Getting a job was very difficult as employers prefer people with more permanent status in the country.
There have been 34 emergency accommodation centres opened around Ireland. These are overcrowded and have substandard living conditions with a lack of basic amenities.
The small allowance granted is not enough to cover costs of travel to work, books and school uniforms for children.
The food provided by the centres are horrible and only given at designated time. A woman was denied a piece of bread for her sick child at night because it was after canteen hours.
As of April 2020, there are around 7,400 people in DP and emergency accommodation.
Since the first contract was issued in 2000, this housing and accommodation infrastructure has become a billion-euro industry with the total bill for 17 years amounting to €1.1bn. The state has been paying private hotels, hostels and B&Bs across Ireland to accommodate asylum seekers – activity which would normally not be considered suitable for commercial purposes.
Involved in this 'industry' are large companies such as Aramark Ireland Holdings Ltd, which holds contracts for catering, cleaning and energy along with property management for several DP centres. This company is a subsidiary of Aramark, an American company that caters to more than 500 US prisons. The company also runs several eateries in Trinity College Dublin, the contract for which was ended in 2020 after pressure from the student movement "Aramark off our campus".
Ending DP during a time of Covid?

In recent times the Covid-19 pandemic has only emphasised the need to end DP.
Due to the overcrowding and impossible expectation to socially distance in the centres, large clusters of cases have emerged.
The huge support for Black Lives Matters in Ireland in over the last year has highlighted the racist nature of Direct Provision, which is a system of segregation in practice. This activity has led to increased pressure on the government to end DP, most especially in the long awaited and 'groundbreaking' report by the Advisory Group on Direct Provision on supports for asylum seekers, including accommodation.
As of June 2020, the new government plans to end DP in its lifetime. MASI has commended the efforts of the Green Party in coalition for their persistence. However, interim recommendations have been criticised due to their inadequacy in addressing the core issues. The programme does not address the brutal deportation regime and the state continues to deport people who have been living in Ireland for years. This includes children born and raised in Ireland.
Detention centres for asylum seekers in India
While Direct Provision continues in Ireland, similar systems exist across the world. Asylum seekers are human beings and people who have fled their countries.
The recent passing of Citizenship Amendment Act in India and its subsequent implications and news of detention centres being built across the country must be taken seriously. These centres will not be different to DP. They are another money making scheme for the government and private corporations.
In Assam six detention centres are already operational. In December, G. Kishan Reddy, the Minister of State for Home Affairs, informed Parliament that the detention centre in Goalpara has 201 inmates, Kokrajhar has 140, Silchar 71, Dibrugarh 40, Jorhat 196, and Tezpur centre holds 322 inmates. There have been nearly 100 deaths in these centres since 2008.
In December, Karnataka also opened a centre for undocumented migrants and several more are scheduled to open in Punjab, Maharashtra and West Bengal. Even with assurance from politicians like Mamta Banerjee and Uddhav Thackeray asking people not to worry, the construction of these centres continues.
According to the Global Detention Project, in spite of the deadly second wave of Covid-19 in India since March, non-nationals have been detained in large numbers. 170 Rohingya refugees were detained in Jammu and subsequently placed in a "holding centre" in Hiranagar – a former prision – to be eventually deported back to Myanmar. While asylum seekers challenged the deportation orders, the Supreme Court of India rejected an application on 8 April despite the violent unrest in Myanmar since the coup on 1 February. This decision to deport refugees who are at severe risk in Myanmar has been called a "death sentence" by asylum seekers.
While the Indian government accepts refugees in possession of refugee cards issued by the UN refugee agency during earlier episodes of unrest in Myanmar, laws in India do not distinguish between illegal immigrants and refugees. Policies that lead to detention and deportations of refugees and asylum seekers are built to sustain a type of state machinery based on exclusion.
By strengthening borders, preventing people from accessing safety when their right to life is under threat, states are going against the most basic human right. A piece of paper does not determine how much a human life matters.
Navika is a master's student in Economics – International Development at Trinity College Dublin and campaigns to end racism and end Direct Provision. She is the Founder and Editor of Bol Magazine.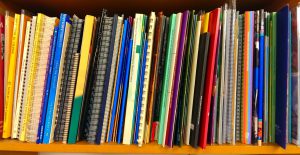 Are you an educator looking to explore global issues but unsure where to begin? Then this 5-point list is the list you've been waiting for.
Read More »