Minister Colm Brophy, Shamrock Rovers and Cape Verde star Roberto Lopes and students from Old Bawn Community School, Tallaght at the new mural celebrating the African-Irish connection by Arthur Oner (Image: Marc O'Sullivan/Irish Aid)
Africa Day has been celebrated annually on the 25th May since 1963, when the Organisation of African Unity was founded. Since 2006, events have been held across Ireland to celebrate African culture and heritage as well as the connections between Ireland and Africa. Elevating African voices, rather than Western ones, and not downplaying Africa's size and significance, has never been so important, with COVID-19 distinctly highlighting global inequalities and vaccine nationalism having a detrimental effect on Africa.
This year will be the first time in-person events will have been held since 2019, and it promises to be the biggest celebration to date, with seminars, family fun days, concerts, football matches, art exhibitions, cooking demonstrations and fashion shows.
Already, locations across Cavan, Donegal, Dublin, Galway, Kerry and Wicklow have enjoyed fantastic family fun days last weekend, while Longford also hosted their first Africa Day event last Saturday. Below, you can find some of the best events happening around the country both on Wednesday 25th May and throughout the weekend.
Simply click on a county to find out what events are happening there. For additional information visit www.africaday.ie.
For those unable to attend an event in-person, YouTube hosted an amazing Africa Day Benefit Concert, with a stellar line up of the best African artists around, and hosted by Idris Elba.
Check what's going on across Ireland on Africa Day 2022
[ ↓ click a county in the menu below ↓ ]
Clare
What: Portrait exhibition
When: Launching on Wednesday 25th May
Where: Clare County Chamber, Ennis and then moving around the county
Cork
Event 1
Event 2
Event 3
Event 4
Event 5
Event 6
Dublin (North)
What: Family fun day
When: Saturday 28th May 1-6pm
Where: Flemington Community Centre, Balbriggan
Dublin (South & Central)
Event 1
Event 2
Event 3
Event 4
Event 5
Event 6
Event 7
Galway
Event 1
When: Wednesday 25th May 11-1pm
Where: Ballybane Library, Galway City
Event 2
What: Family fun day
When: Saturday 28th May 2-6pm
Where: Salthill Park, Galway City
Kildare
Event 1
When: Wednesday 25th May 5-9pm
Where: Maynooth Education Campus
Event 2
When: Friday 27th May 5-10.30pm
Where: Athy Recreational Community Hall
Limerick
When: Sunday 29th May from 12pm
Where: Hunt Museum Garden, Limerick City
Louth
Event 1
When: Wednesday 25th May 3-6pm
Where: Friary Community Centre, Dundalk
Event 2
Mayo
What: Family fun day and concert: music, poetry, art and dance. There will be a fashion show, head wear demonstrations, henna painting and make up demonstrations. A special exhibition called Crowned – Black Women's Hair Stories will also be on view as well as a video telling the stories of black hair. Performers from Africa, Jamacia, Kruistan, Brazil and Ireland will entertain with music, songs, drumming and dance and refreshments will be seerved. A song composed and recorded especially for Mayo Africa Day 2022 will also be heard for the first time
When: Sunday 5th June 12-3pm
Where: Claremorris Town Hall Theatre
Offaly
What: FastKidz Africa races (for children of African heritage – registration for races closed)
When: Wednesday 25th May 9.30am-2pm
Where: Tullamore Harriers Stadium
Sligo
When: Wednesday 25th May 4-9pm
Where: The Model, Sligo Town
Tipperary
Event 1
Event 2
Event 3
Event 4
Event 5
Waterford
What: Family fun day at at Waterford's cultural quarter to include stage on O'Connell Street, Gospel Choir, Animation by local artists & performers, Food market, Children's drumming, arts workshops, African Crafts display, parade of African groups, Craft demonstrations, African games, face painting, Coffee roasting & Ethiopian bread tasting, Instrument workshop, Insta photo booth
Where: Saturday 28th May from 12pm
Where: Waterford Cultural Quarter, O'Connell Street
Westmeath
Event 1
When: Saturday 28th May 11am-8pm
Where: Burgess Park, Athlone
Event 2
What: An online all-women panel event which will consist of four women from different regions of Africa who will present facts on the iconic woman they are showcasing followed by panel discussion on her impact on growth and development of the continent.
When: Friday 3rd June 4pm
Where: online via Zoom
Wexford
Event 1
When: Wednesday 25th May 10am-12pm
Where: FDYS Bridgetown
Event 2
When: Wednesday 25th May 4.30-6.30pm
Where: FDYS Bridgetown
Kai Evans is a masters student in International Development at University College Dublin, and is an editorial intern with 80:20 Educating and Acting for a Better World
More on developmenteducation.ie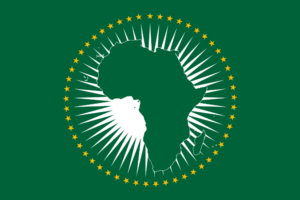 Explore a brief timeline marking 36 moments and events with richly diverse stories of African struggle, unity and solidarity for over 140 years.