For starters, check out Amnesty International Ireland's human rights education resources and the international HRE resources.
There are resources for both primary and post-primary schools, for youth and for adult education contexts.  They feature resources by theme (the death penalty, action projects for CSPE, The Universal Declaration of Human Rights etc.), by subject area (Geography, CSPE, Art, poetry etc.) and by campaign (support for children detailed on the US/Mexican border).  The UK site has resources for all levels (including higher education) plus videos, animations, games, PowerPoints etc.
1. First, a general activity.

most of the material presented here can be readily used as the basis for the development of a debate ('Human Rights Day' is marked more by the abuse of rights worldwide than by their observance'); for the creation of a poster or set of posters to stimulate discussion further. These can then be used to share the discussion with a bigger audience.
What keywords and ideas stand out for you and your group in the Preamble and discuss their relevance today
Identify examples from around the world today where the issues referred to in the Preamble are highlighted. Try to pick both positive and negative examples.  What do these case studies tell us about human rights today?
Think about situations in your own life to date where human rights issues came into play. What were the issues and what do they tell us about human rights in everyday life?
3. Prepare a short report
Use the data and argument on the main page of the Freedom in the World 2018 report by Freedom House to compose a newspaper editorial (or an audio file) on 5 key facts from the Report and what their implications are for human rights worldwide.
Measuring Freedom – have a look at the Methodology section of the Report, particularly that on Scoring Process which briefly describes how Freedom is measured in the Report across its various dimensions. Why does the Report use a variety of criteria to score countries and what does it tell us about different country scores?  How does the process help us understand human rights better? 
Look at the Report's graphics section and choose one graphic that strikes you most – why? Summarise what it is saying in one sentence.  What does the graph tell us about human rights?
Use the Report to prepare a 5-minute speech (to the UN, the Dáil, a group of young people or a church event?) on Key Human Rights Issues of particular concern to young people/women/migrants/Gays in the world today
4. Have a look at this award winning video
on human rights from India by Anuj Ramachandran (from 2016)
What are the 3 things that strike you most about the film? Why?  Compare the different responses within your group
What symbols does the film use to discuss human rights? What do the symbols have to say to us?
In what ways might this Indian film differ or be the same as one from Ireland or the US for example?
Write a review of the site – What did you find?  What surprised?  What was useful to you? What's missing?  Send on your review to the Commissioner InfoDesk@ohchr.org
6. Go to cartoonmovement.com and pick out 3 human rights cartoons that appeal to you. 
What are they about and why do they appeal to you?  What messages are they presenting?  What images do they use?  Compare your choices with those of others.
Photo featured: Human Rights by Hugo
Explore the online exhibition with 100 objects providing a snapshot of Irish engagement with global cultural, political and social issues over the past 50 years.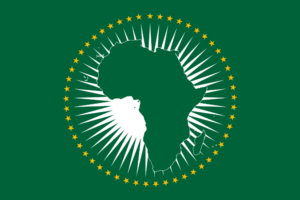 Explore a brief timeline marking 36 moments and events with richly diverse stories of African struggle, unity and solidarity for over 140 years.
Read More »