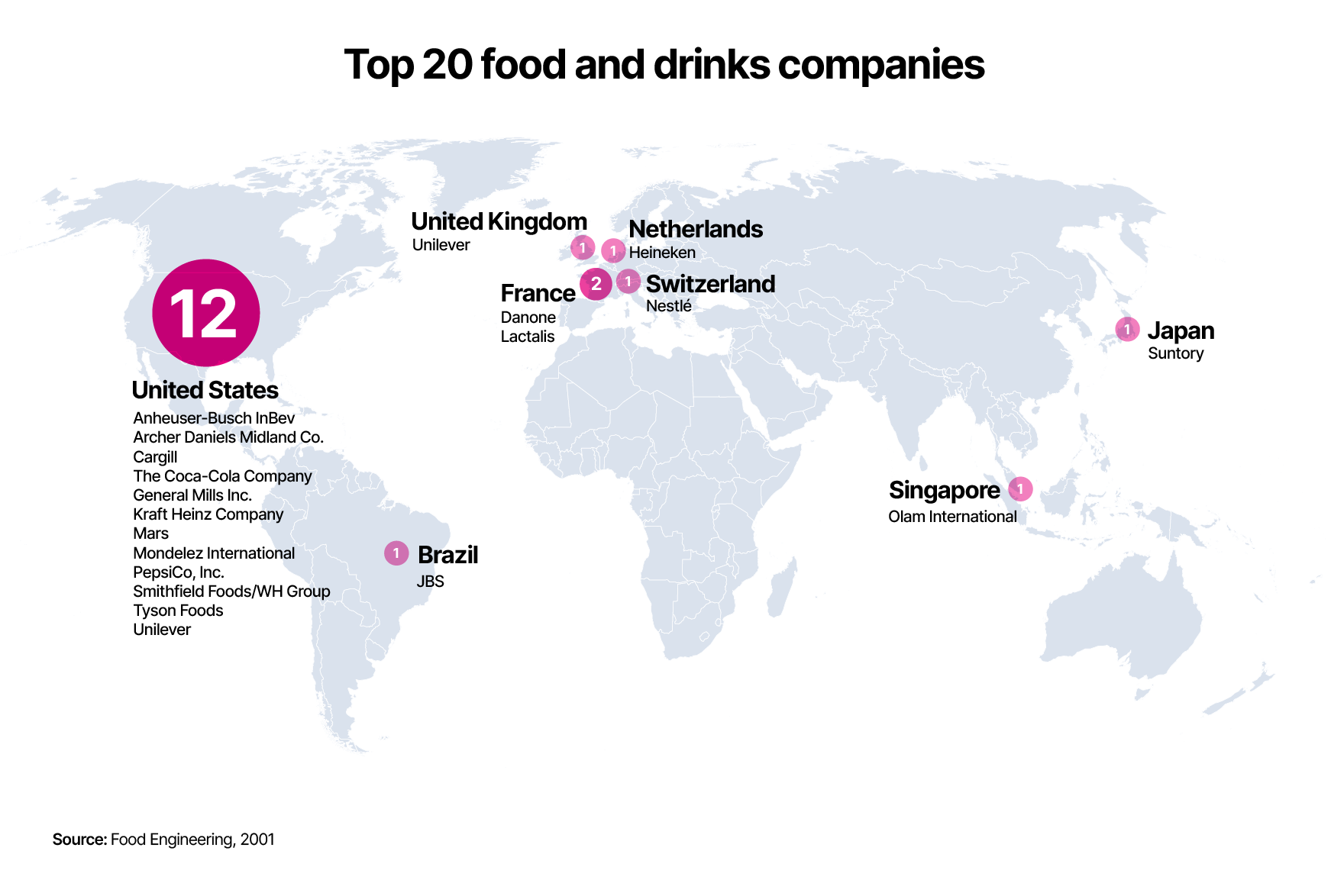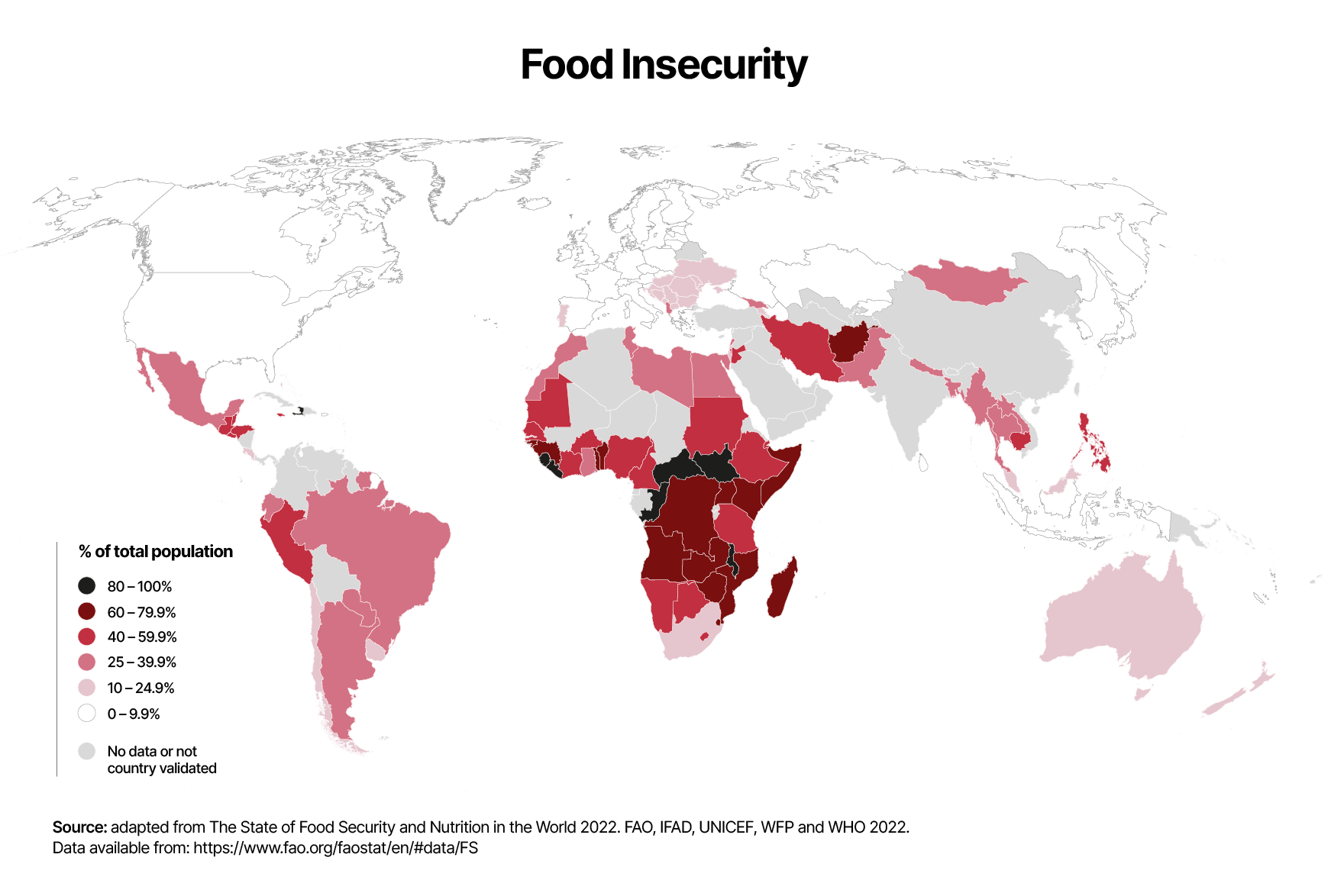 Using the slider map: click and drag the 'slider' arrows to toggle between the two maps by sliding 'left' or 'right'
Are countries that are home to the 20 most profitable food companies in the world at risk of becoming food insecure? Could this ever be possible?
Consider the following two quotes, one taken from American business magazine Forbes and the other from Welthungerhilfe, one of the largest private aid organisations in Germany with a focus on ending hunger by 2030 and co-publisher of the Global Hunger Index:
"The top 25 companies in the food and beverages sector generated $1.5 trillion in revenue in the past year, while profits for the sector increased to more than $155 billion." – Forbes, Global 2000 list, 2022
"Food is becoming more and more expensive around the world. Already in 2021, food prices worldwide rose by 28 percent in some cases, the highest increase in ten years." – Welthungerhilfe, 2022
This 'slider map' invites readers to explore relationships in our food system and what can drive or deny access to healthy nutritious food based on the activities, roles and impact of countries in the world today.
The How are food security and company profits connected? interactive map explores potential connections between those who benefit from their current position in the international food and drinks industry when compared with places and regions that struggle to access nutritious and affordable food.
Key terms:
Food security exists when all people, at all times, have physical, social and economic access to sufficient, safe and nutritious food which meets their dietary needs and food preferences for an active and healthy life. Household food security is the application of this concept to the family level, with individuals within households as the focus of concern.
Food insecurity exists when people do not have adequate physical, social or economic access to food as defined above.
*key terms source: the Food and Agriculture Organisation of the UN in chapter 2 Food Security of Trade Reforms and Food Security (2003). For an introduction to the basic concepts of food security see this downloadable 3-page guide by the FAO
Explore the data used in the maps
Suggested learning tasks
A number of learning tasks are suggested with ideas for integration as part of English, Art, Geography, Mathematics, Home Economics:
Explore other maps in the series on key drivers of hunger: published tomorrow.
For more:
This post is brought to you as part of the World Food Day 2022 series – an editorial partnership with Scoilnet, Concern Worldwide, Self Help Africa and developmenteducation.ie
More on developmenteducation.ie

What do fashion companies and EU lobbying have to do with greenwashing, but don't know where to begin your learning journey? Part three in the series by Rachel Elizabeth Kendrick