Resource Title
Fair Trade School Handbook
Summary
This popular little handbook (11 pages) is a great starter for teachers wanting to introduce fair trade teaching and practices into their school.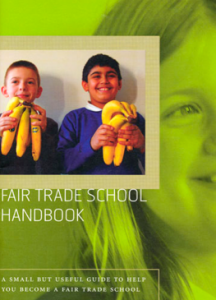 Description
This handbook explores practical strategies for communicating the fair trade message to the entire school community. The book includes sections on getting started, ideas for activities, curriculum links, two case studies and listings of several other resources and websites.
It also shows how other schools have successfully changed school meals and introduced the theme through assemblies and all subject areas.
Suggested use: Introduction to the issues and practical steps in 'Fair Trading' your school