Resource Title
Trócaire – Senior and key stage two primary resource
Summary
These materials are designed for teachers of 3rd to 6th class primary with the objective of exploring the theme of poverty and the impact the community can make.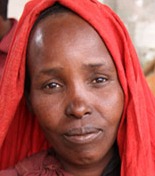 Description
Through the use of 4 different activities, 6 photos, role-play and on-line activities (www.trocaire.org/education), students can study Honduras and the importance of working together as part of a community.  Also included in the resource are photos of individuals Trócaire works with and the work they do.  The resource is closely linked to the Alive O RE programme.
The resource seeks to encourage empathy with 8 years old Honduran Giselda and her community and those living in poverty; to challenge stereotypical beliefs and assumptions; to recognise the power of
community and working with one another; develop understanding of the world by engaging in creative and imaginative role play and to understand some of the causes of, and problems associated with poverty.
The resource has curricular links in Ireland and Northern Ireland to Language and Literacy, SPHE, PDMU, ARTS and RE.
Big Ideas in this Resource
Uses photos to explore perceptions and stimulate thinking, especially about Honduras
explores some of the causes of poverty in Honduras
makes use of story-based worksheet to explore issues and to undertake individual and group activity
links up with the ALIVE O RE Programme